The Financial Finish Line

Alan and Katherine Barnhart Model Generous Living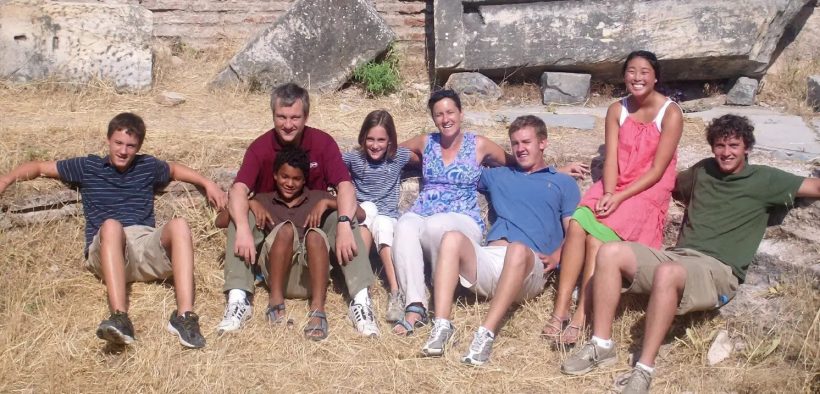 Editor's Note: This article is part of a MinistryWatch series, Generous Living, that shares the stories of Christians whose lives can teach us lessons about stewardship and philanthropy.
Wealth is often seen as the ultimate goal. People work for it, risk for it, sacrifice for it. Others lie, cheat, and kill for it. After years studying the Scriptures, Alan Barnhart feared it. So much so that when he and his brother went into business together in the 1980s, they set caps on their salaries should the business succeed.
And succeed it did.
In the time since Alan and his brother, Eric, took over the company from their parents, Barnhart Crane and Rigging has grown from 10 employees to more than 1,200. The headquarters grew from two bedrooms in their childhood home in Memphis, Tenn., to 45 branches across the country. Revenue has grown to more than $400 million, and it's one of the largest crane, heavy lifting, and heavy transportation companies in the United States.
Business success was never part of the plan, however, when he married his wife Katherine. They tell their story in a video for Generous Giving. They were packed for the mission field, set to use Alan's role as a civil engineer to get into a country closed to traditional missionaries. It was Katherine's dream.
A few months before they were set to go, Alan's parents offered them the family business.
Alan felt strongly they were supposed to stay. Katherine felt strongly they were supposed to go to the mission field. The couple talked it out and voted. Then they voted again. "It kept being one to one," Alan quipped.
Finally, Katherine acquiesced. "I gave him my vote with my mouth, but not with my heart," she said. "I really thought Alan was making a mistake."
Before getting started, Alan, Eric, and their wives hammered out some key business principles based on their study of Scripture. "The first was the concept of ownership," Alan said. "God owns this business. My job is to be a steward."
The second was that they would set a "finish line" for themselves financially. "I read all these verses, and I thought: 'I want to be good in business, and I'm competitive,'" Alan said in an interview with Philanthropy Magazine. "But I didn't want to make a lot of money if doing so would damage my life. And I could see where it really could."
So they capped their incomes. It became part of their recruitment pitch. "The fruits of your labor will not go to increase my lifestyle," Alan told new hires. "Once you've told three or four people that, you're kind of locked in."
Initially, Alan's salary was $40,000. Then, as the couple's family expanded to include six kids, that grew to a high of $160,000. Now, with an empty nest, it's $100,000.
Compare that with the median base salary for CEOs of similarly sized private companies, which is $420,000 and beyond, according to a report published by Chief Executive.
Giving has always been another bedrock principle for the Barnharts. The company committed to giving half of their profits to ministry. The other half goes to growing the business. The first year, they gave away $50,000. The next year, it was $150,000. It grew to $1 million a year—then $1 million a month.  
In 2007, as the company was booming, Alan and Eric went a step further and gave the company away. They put 99 percent of it in a trust at the National Christian Foundation, with the remaining 1 percent holding the voting rights. A few years later, they took that remaining 1 percent and put it in a voting trust. "We're no longer the owners of the company, but we continue to be the stewards of it," Alan said.
"It was right and good, and legally brought us into a position where we already were spiritually," Katherine added.
Alan has said this is "no Mother Theresa story." The family owns a nice home, vehicles, and has a hefty retirement plan. They paid for half of each child's college education. "We're not the total live-by-faith, have nothing, and God will provide," Alan said. "We feel this is how God has provided."
Still, they kept vacations simple—camping or a week at the beach. Bigger trips included visits to ministry partners. The kids were required to do their own laundry and pay for their own gas and car insurance.
Alan told Philanthropy that one of the best things about their lifestyle choice is that their children didn't grow up wealthy. "There's great benefits to a kid to hear the word 'no,' and the theology of the Rolling Stones: 'You don't always get what you want.'" Katherine says they taught their kids the "joy of contentment."
Still, for Katherine, the journey has been a process. "For so long I thought that the stewarding of these funds was second best," she said. "The Lord had to grow me through that, to show me that it's not about me serving Him, it's about Him. The paradigm shift there is I'm not the one in control, He's the one in control. I'm not the one with the influence, He's the one with the influence. I'm not even the one with the resources, He's the one with the resources."