Southeastern Executive Sentenced to 15 Months for Bilking University

The executive secretly used his LLC to pocket nearly $155K dedicated to the school's website and branding overhaul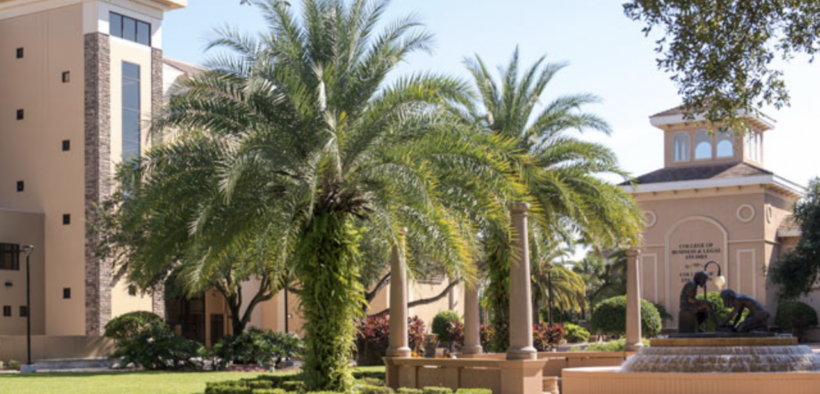 A judge has sentenced a former executive at Southeastern University to 15 months in prison for wire fraud.
The Department of Justice said Brian Carroll, 47, entered a plea deal in January to culminate a case dating back to 2017 when he worked for the Florida school.
When Carroll, who now resides in New Market, Tennessee, was executive vice president at Southeastern, he undertook a project to redesign Kent Ingle's website and digital brand. At the same time, Carroll had created an anonymous limited liability corporation based in New Mexico.
Carroll's LLC bid on the web rebranding project for $185,000, and the DOJ claims Carroll recommended and promoted the contract's acceptance. According to officials, Carroll's recommendation led Southeastern to accept the offer, and in late 2016, the company received a string of wire transfers from Southeastern over several months.
The August 2021 indictment lists five wire transfers totaling $114,500.
The DOJ statement said Ingle and the Southeastern board were unaware of Carroll's connection to the LLC.
According to the release, Carroll hired a separate New York-based business to handle all the work and develop the new website. Carroll's company obtained an illegal profit of about $155,000 from Southeastern after paying the New York firm $30,000 for its services.
Southeastern University only learned of Carroll's connection to the New Mexico corporation and the project's true cost after spending more than $180,000.The school board immediately suspended Carroll's employment, and then terminated his employment shortly after in early 2017.
The school did not publicly explain his departure.
Carroll was given a 15-month sentence and ordered to forfeit $42,000, the proceeds from the single count of wire fraud for which he pleaded guilty per a deal with the prosecution.
Access to MinistryWatch content is free.  However, we hope you will support our work with your prayers and financial gifts.  To make a donation, click here.
The payment was a federal offense, according to court documents, because every wire transfer went through computer servers in Texas or Virginia.
"Since December 2016 when Southeastern University reported Brian Carroll's criminal activity to law enforcement, the university has worked with federal authorities to bring this matter to a conclusion," SEU spokesperson Dana Davis stated in an email.
"The university thanks law enforcement at all levels for their handling of this case. With Mr. Carroll's guilty plea and the prison sentence and order of restitution imposed by the Federal District Judge, Southeastern is pleased that this matter has now been appropriately resolved."
In January, Carroll's attorney, John Liguori, said he didn't think Carroll deserved to be imprisoned for what he described as a "classic civil dispute."
Carroll was CEO of The Carroll Group and COO of Carroll Construction Company before joining Southeastern in 2011.