Leader of $13 Million Fraud Ring Sentenced to 25 Years for Preying on Donors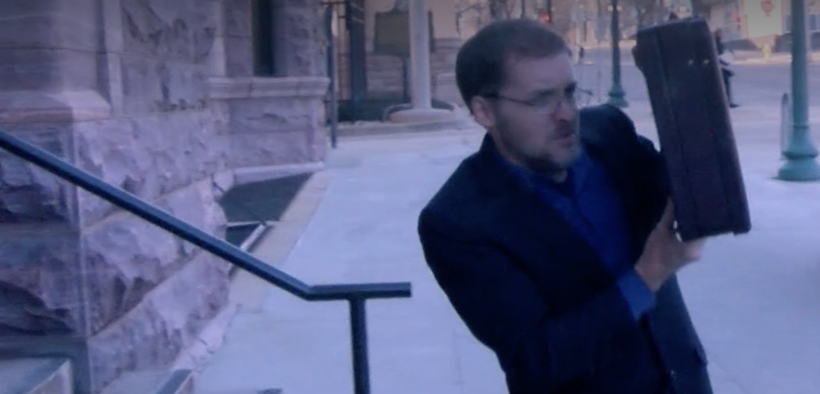 Nathan Peachey asked donors to support a variety of ministries—The Joseph Project, Jericho Outreach, Jericho Outreach-Norway, Christian Charity Foundation—promising some people that their money would not only support religious and humanitarian work but also deliver a nice return on investment.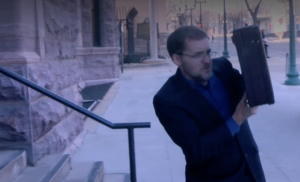 Dozens of people turned over their life savings or retirement funds, but the ministries were all fakes, and the $13 million Peachey and his partners took from victims in South Dakota, Minnesota, Arizona, New Mexico, Florida, Colorado, Pennsylvania, and North Carolina went instead to purchase and renovate a home, luxury car, and $4 million in gold coins, all found in Norway.
In February, Peachey was sentenced to 25 years in prison and $11 million in restitution for fraud, money laundering, and obstruction of justice conspiracies, but two of his partners in crime remain at large.
On his way into the courtroom for his sentencing hearing, Peachey could be heard saying: "Thus sayeth the Lord God, may the curse return to those that put it on me."
"Mr. Nathan Peachey was sentenced to 25 years in federal prison for preying on innocent victims," said Internal Revenue Service Criminal Investigation Special Agent in Charge Tyler Hatcher.
In addition to the IRS, agencies around the world participated in the multi-year investigation, including the U.S. Federal Bureau of Investigation and Department of Justice's Office of International Affairs, local and federal officials in Norway, and the South Dakota Division of Criminal Investigation. The criminals funneled many of their transactions through banks in South Dakota, which has been called a "Wild West" of banking laws.
Access to MinistryWatch content is free.  However, we hope you will support our work with your prayers and financial gifts.  To make a donation, click here.
"The defendant's fraud was built on nothing but empty promises to the victims that they were helping humanity, but in reality he was only helping himself with a new home, silver, and a luxury car in Norway. And for that fraud, he is paying a heavy price and will never be in a position to victimize anyone ever again," said FBI Special Agent in Charge Michael Paul.
Paul said that "during the trial, we heard evidence of the defendants boasting on tape about their ability to con '99% of the population,' which shows that anyone can become a victim of a scam."
Essential oils and Sovereign Nations
Prior to his sentencing, Nathan Peachey lived in Middleburg, Pennsylvania, where he ran a number of businesses and websites, and where his family still resides.
Among the flurry of motions filed by Peachey's lawyers was the claim that he was denied a jury of his peers because the jury in South Dakota did not include anyone that shares his Amish-Mennonite Christian faith, or anyone from Pennsylvania. The court said there was no evidence showing that people of the Amish-Mennonite Christian faith were systematically excluded from the venire.
One of his websites claims he operated an essential oils ministry that promoted "Harmony Healing Hope" and claimed he had been healed from Leukemia by "nutrition and the biblical healing oils."
"Nathan Peachey lives and works in Pennsylvania, providing training for churches on how to deal with Covid 19 safely using biblical oils for protection and provides private help through in-house calls with raindrop massage technique, brain balance therapy, nutritional consulting and coaching."
Peachey also apparently created LinkedIn pages that falsely claimed he worked with Sovereign Nations, an Orlando-Florida-based organization that a 2019 Religion News Service profile said promoted "Calvinist Christian nationalism." A subsidiary, Sovereign Cruises and Events LLC, offers vacation excursions for religious and political groups.
A LinkedIn page for Peachey claims he worked for Sovereign Alliance. He also apparently created a fake LinkedIn page for Sovereign Alliance that lists him as a director of the firm.
MinistryWatch reached out to Sovereign Nations. President Cathy Kiang said, "The Sovereign Alliance and our affiliated brands have never employed anyone named "Nathan Peachey." We have no knowledge of the person that you are referring to."
Neither Kiang nor the company's attorney would say whether they were aware of Peachey's efforts to use them in his scam.
MinistryWatch also reached out to the U.S. Attorney's Office in Rapid City, but an official said law enforcement groups involved in the investigation would have no comment until co-conspirator John Winer is located and sentenced. Winer of New Mexico, who did not appear for sentencing and is believed to be on the run, claims U.S. courts have no jurisdiction over him.
Other involved in the scheme include:
Frederick Arias, a former Arizona detective wanted by the FBI, is believed to be in Canada.
Luvoba Burkute of Norway, whose husband, Lorin Rosier, was the fourth member of the fraud ring. Rosier had claimed to be the bishop of an international Christian charity.