Sean Feucht's Charity Raises more than $200,000 for Unspecified Afghanistan Work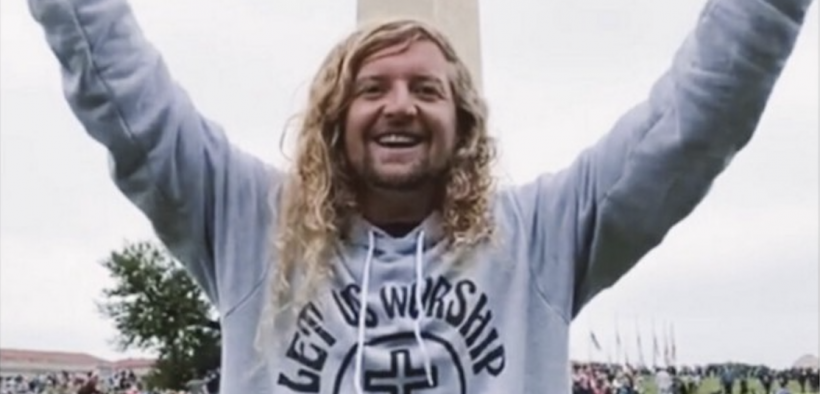 Sean Feucht is a busy man and successful fundraiser for his growing number of businesses,  nonprofits, and political activities. The 38-year-old worship leader, political activist, former Republican candidate, and father of four is best known for his 120-city "Let Us Worship" tour of "worship protest" events against COVID restrictions and racial unrest.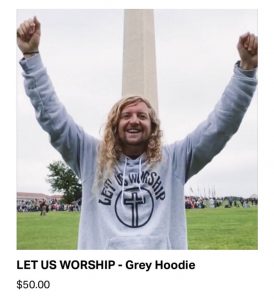 He was also the worship leader for an event in Texas last weekend that has since been widely criticized, in part for its use of the "Let's Go, Brandon" chant.  (Read more about that event here.)
But he has also:
Raised more than $300,000 for his unsuccessful effort to run for Congress in California;
Founded a political group

Hold the Line

, to carry on the momentum from that run for office;
Operated a music business for his musical recordings;
And founded a charity,

Light A Candle Project

, that has raised over $500,000 in each of the last two years.
Now, Light A Candle has announced successfully raising more than $200,000 for its Afghan Emergency Relief Fund, designed "to meet the needs of the persecuted church in Afghanistan." But the charity has no experience in the country, and has provided no concrete plans. "We're excited to see what God is going to do," said Feucht in a YouTube announcement. "Stay tuned as we document the process of how these funds are used."
"Sean…….what an amazing role model you are….," wrote one viewer. Another was less positive, saying, "This is b.s!"
As blogger Shannon Leigh put it, "The emphasis on spontaneity and miraculous happenings show that those are things Feucht values over careful plans and sound doctrine."
Afghanistan has many needs, and many qualified groups are working there. But following the U.S military's abrupt pull-out this summer, Afghanistan has emerged as powerful fundraising bonanza for groups that have not worked there before, and may lack the ability to use donations wisely—as we've reported in earlier stories about Glenn Beck's charity, which raised more than $30 million in three days to airlift people from the country but has since failed to provide a detailed report of what it actually did with those funds.
Access to MinistryWatch content is free.  However, we hope you will support our work with your prayers and financial gifts.  To make a donation, click here.
MinistryWatch reached out to Light A Candle and received no response. But a look at the charity's financial reports raises questions about the efficiency of its work and the integrity of its financial claims.
In 2020, Light A Candle had income of $538,266 but spent only $244,148, or 45% of income, on program services. In 2019, income was $519,302, but program expenditures were only $260,040, or 50% of income.
In 2020, the charity raised $19,320 for work in Iraq, it's nearest base to Afghanistan, but used only $9,000, or 47% of that income, on program expenses.
These figures appear to contradict claims the nonprofit made in a self-produced documentary saying the ministry actually spent $100,000 in Iraq that year. According to the charity, "Heart and Hands: Iraq" is "an emotional, musical documentary following worship leader Sean Feucht and the Bethel Music team through refugee camps as they distribute over $100,000 in food and supplies."
The description the charity provided in its 990 of its Iraq work is confusing and provides an incomplete picture:
Light a Candle has a long term team that is on the ground in the Middle East. We host short term teams that come to work in the refugee camps with displaced people of Mosul from the war. We work with other organizations on the ground, building community and war. We work with other organizations on the ground, building community and connections. We helped a orhpanage (sic) by providing day volunteer helpers with kids, supplies and basic needs. We do a once a year distribution where we have fundraised for diapers, wipes, formula, flour, rice and oils.
Light A Candle also operates a child sponsorship program in India. It claims to spend 90% of donations on child sponsorship programs: "Our child sponsorship program is $39/month and we are very proud to say that $35 out of $39 goes directly to our program on the ground."
But again, its financial report paints a different picture. Its 2020 990 form reports receiving  $267,745 in revenue for the India work, but it spent only $163,985, or 61% of funds received, on sponsorship program expenses.
Its short-term mission work is more efficient. It raised $96,453 and spent $71,163, or 74% of that, on program expenses.
The listed president of Light A Candle is John Feucht. Sean Feucht's given birth name was John Christopher Feucht. The president position pays $37,467 for 10 hours of work a week.
Feucht's father worked for Pat Robertson, and the family also studied with Youth With A Mission.
Feucht's mask-free protest rallies have generated big crowds while violating local COVID policies, an approach Politico writer Julia Duin described as "hippie-religious Covid skepticism."
The events have also raised controversy over Feucht's use of security teams that include members of the Proud Boys and other right-wing extremist groups that participated in the Jan. 6 Capitol insurrection.
Asked about the Proud Boys on his security detail, Feucht claimed he didn't know who the group was, but said his events needed armed protection. "If you mess with them or our 1st amendment right to worship God – you'll meet Jesus one way or another," he said.