MinistryWatch's Top 10 Stories for the Month of September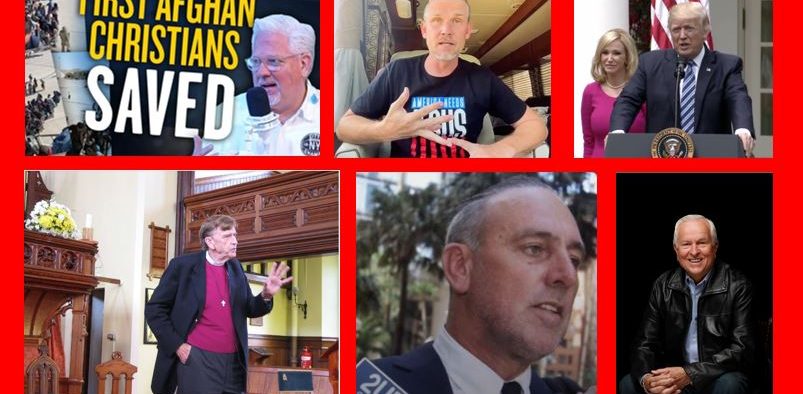 The following stories had the most page views at the MinistryWatch website during the month of September. We present them here in a "countdown" format, from 10 to 1. The first few sentences of each story are reproduced below. To read the entire story, click on the link. To read the Top 10 stories of 2020, click here.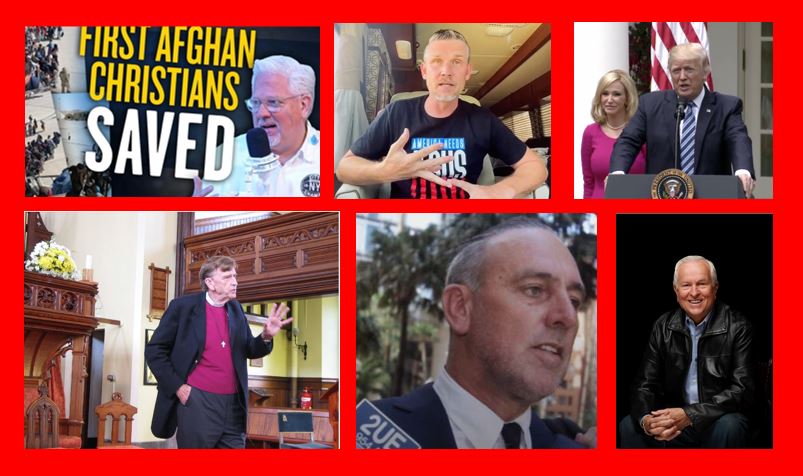 Bishop John Shelby Spong, a bestselling author and cleric known for his progressive theology, support of LGBTQ clergy, and dramatic declines in membership and influence for the Episcopal Church, has died. He was 90. Spong made headlines as the bishop of the Diocese of Newark, where he served for more than two decades, when he ordained the first openly gay male priest in the Episcopal Church in 1989. He would later go on to ordain about three dozen LBGTQ clergy in the diocese by the time he retired.
Glenn Beck, the conservative media star and founder of Blaze Media, raised nearly $30 million from donors over three days so a charity he promotes, The Nazarene Fund, can fund a private airlift to rescue 7,000 Christians from Afghanistan. Three planes had reportedly left Kabul's airport by Tuesday. The Nazarene Fund works closely with Mercury One, a 501(c)3 charity Beck founded in 2011. A statement on The Nazarene Funds FAQ [Frequently Asked Questions] page says, "TNF often works with Mercury One to rescue those in need. However, they are separate organizations but work closely together." So what's not to like? Christians considering a donation to The Nazarene Fund should have concerns about Mercury One and The Nazarene Fund leadership, finance, and overall philosophy.
A Tennessee pastor known for controversial stands on COVID-19 and the 2020 election has been banned from the social media giant Twitter. "Twitter just permanently suspended my account. Welcome to America," Greg Locke said in a Facebook message posted Sept. 14. Pastor of the independent Global Vision Bible Church in Mount Juliet, Tennessee, just east of Nashville, Locke was a relatively unknown figure until he discovered the power of social media in the wake of the 2015 Supreme Court decision legalizing same-sex marriage nationally. His Facebook videos criticizing that decision and follow-up videos about plans by Target to allow transgender people to use the bathroom of their choice went viral, turning Locke into a social media force. Locke has repeatedly mocked those who wear masks to prevent the spread of COVID-19 and has told worshipers that anyone who shows up at his church in a mask will be asked to leave. 
The North Georgia Conference of the United Methodist Church has sued Mt. Bethel Church in East Cobb and is seeking to seize control of the church's assets after mediation attempts to keep the church within the oversight group failed. Mt. Bethel is the largest church in the North Georgia Conference with 10,000 members. Mt. Bethel has been seeking to disaffiliate from the Conference since Bishop Sue Haupert-Johnson announced plans in April to reassign Mt. Bethel senior pastor Rev. Jody Ray to a Conference staff position related to racial reconciliation.
At a recent meeting of Bible translation organizations in Newport Beach, Calif., one of the speakers stood at the podium and asked the 50 or so leaders there a series of simple questions:  How long does it take to translate the Bible? And how much does it cost to translate the Bible into a new language? How many Bible translations have been completed in the past year? How many will be completed in the coming year? You'd think these questions would be simple enough to answer. But if you ask a leader in the Bible translation industry, the answer you are most likely to get is: "It depends." To drive home this point visually, the speaker held up a coffee mug on which he had printed the words "It depends." His prop generated some laughter, and a few tight-lipped smiles. But "it depends" has become part of the culture of the Bible translation industry. It has helped produce a lack of transparency and accountability that should be a giant red flag to the tens of thousands of donors who give hundreds of millions of dollars to Bible translation organizations every year.  
Access to MinistryWatch content is free.  However, we hope you will support our work with your prayers and financial gifts.  To make a donation, click here.
In another sign Donald Trump is eyeing a run to regain the White House, the former president and his religious advisors announced the launch of a National Faith Advisory Board on Sept. 2, apparently aimed at reinvigorating his conservative Christian base. The new initiative, first reported by the Jewish Daily Forward, was formally unveiled on a conference call organized by Intercessors for America and led by longtime Trump adviser Paula White. The Pentecostal megachurch pastor said the new effort, which includes participation from "70 executives" who were not identified.  She said the Board is intended to continue the "great work that we have done," referring to efforts she oversaw as head of the Trump White House's faith-based office.  
A large billboard bearing former President Donald Trump's image next to a Bible quote appeared on a northwest Georgia road late last week. The ad, comparing Trump to Jesus, disappeared a few days later, leaving behind a flurry of confusion and outrage. "Unto us a son is given, and the government shall be upon his shoulders," the sign read, ending with "Joint Heirs, Romans 8:17." After a photograph of the sign found its way to social media, critics quickly pointed out that the verse is from the book of Isaiah 9:6, not Romans. Its words are often interpreted to be a prophecy of the return of Jesus Christ. The apparent misquote, as well as the suggestion that Trump is the messiah, generated immediate backlash across social media from Christians and non-Christians alike. There were calls of blasphemy and accusations of violations of church and state. 
The Los Angeles County Board of Supervisors on Aug. 31 voted to authorize a $400,000 payment to settle a legal battle with Grace Community Church over lead pastor John MacArthur's defiance of COVID-19 restrictions in the early months of the pandemic. Under the agreement, which the board unanimously approved without discussion, the state of California will also pay the church $400,000. This agreement, county officials said, was reached in the context of the U.S. Supreme Court's decision in February that told California it couldn't enforce a ban on indoor worship because of the coronavirus pandemic.  
Hillsong Church founder Brian Houston told church members in a Sept. 17 email that he has stepped down from his role on governing boards for the Australia-based church, making the move just weeks before he goes on trial on charges that he covered up child sex crimes committed by his late father, Frank Houston, in the 1970s. Brian Houston said in the email he would remain global senior pastor of Hillsong, reported the New York Post, which obtained a copy of the email. Houston was subpoenaed to appear in court Oct. 5 for the alleged concealment of child sex offenses, the Post said. He faces a maximum of five years in jail.
Josh McDowell announced that he would step aside from ministry for a season in order to "enter a season of listening" after making controversial remarks at a Christian conference. The best-selling Christian author and speaker denounced the idea of systemic racism at a national gathering of Christian counselors, saying Black Americans and other minorities were not raised to value hard work or education. McDowell gave a speech Sept. 18 at a meeting of the American Association of Christian Counselors entitled "The Five Greatest Global Epidemics," during which he identified a series of threats McDowell claims face the Christian church. The first, he said, was critical race theory, an academic field of study on the nature of systemic racism.  Known by the acronym CRT, critical race theory has become controversial among Christian conservatives and political conservatives alike.