SBC Church That Hosted Disgraced Pastor Johnny Hunt Fires Back at Committee Inquiry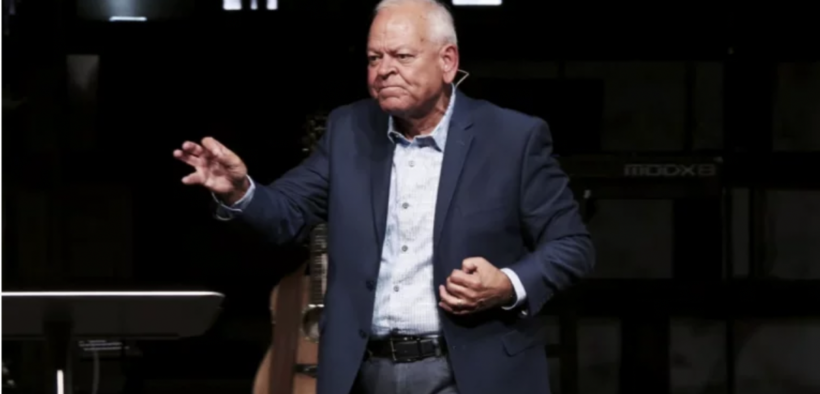 Hiland Park Baptist Church in Panama City, Florida, one of two churches for which the SBC Credentials Committee has launched an inquiry for hosting disgraced pastor Johnny Hunt, has fired back in an open letter, indicating they will fight for their place in the SBC—by legal means if necessary.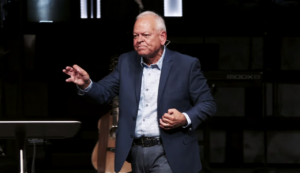 Controversy swelled around Hiland Park Baptist after their pastor, Steven Kyle, along with a team of three other pastors, led former pastor and denominational leader Johnny Hunt in a "restoration" process following the revelation last year that he had been credibly accused of sexual abuse.
Kyle characterized his role in returning Hunt to ministry as a "sacred duty."
The allegations against Hunt came to light in the Guidepost Solutions report that had been commissioned by the SBC and sought to determine whether the denomination's Executive Committee had mishandled sexual abuse in the last two decades.
Released in May 2022, the report described Hunt's alleged sexual assault of the wife of a pastor he was mentoring. The survivor claimed the abuse occurred in 2010 toward the end of Hunt's term as SBC president.
Investigators found the testimony of the survivor and other witnesses close to the situation to be credible. Hunt, whose story shifted throughout the course of the investigation, was not found credible. Hunt eventually conceded that he had a sexual encounter with the survivor, but he denies that he sexually assaulted her.
Following the revelation, Hunt was stripped of his title of pastor emeritus at First Baptist Church in Woodstock, Georgia, a congregation he had pastored for over three decades. FBC Woodstock would go on to void his membership to the church. Hunt also resigned his position as Vice President of Evangelism and Leadership at the SBC's North American Mission Board.
To the understanding of most Southern Baptists, the credible allegations against Hunt constituted a permanent disqualification from pastoral leadership, in accordance with a resolution passed by the Convention in 2021.
Nevertheless, Kyle and three other pastors declared Hunt cleared for ministry in November 2022. The announcement was sharply criticized by SBC leaders, including current SBC president Bart Barber.
In January of this year, Hunt made his defiant return to the pulpit at Hiland Park Baptist Church, preaching a sermon that indicated his belief that he was being persecuted by SBC leadership. In March, Hunt preached his second sermon since his "restoration" at New Season Church in Hiram, Georgia. That church is also under inquiry.
Since the SBC is a collective of autonomous churches, denominational leaders do not have the power to tell churches who may fill their pulpits. However, they can disfellowship churches that are deemed by the Credentials Committee to no longer be in "friendly cooperation" with the SBC.
In the case of Hiland Park Baptist and New Season Church, this is the process that the Credentials Committee has begun. They informed the two churches that they would be the subject of an inquiry earlier this month.
On Wednesday (Feb. 15), Hiland Park Baptist Church's pastoral team responded to the inquiry publicly, posting an open letter of response to the Credential Committee.
While the letter expressed that Hiland Park Baptist joins the Credential Committee "in abhorrence of the evil of sexual abuse," they nevertheless argued that their recent actions have done nothing to violate that conviction.
Access to MinistryWatch content is free.  However, we hope you will support our work with your prayers and financial gifts.  To make a donation, click here.
"We have enjoyed an 80-year history of fellowship and cooperation with our local association, the Florida Baptist Convention, and the Southern Baptist Convention," the letter read. "While we do not agree with the overreaching implications of your recent letter, it is in the spirit of cooperation and our commitment to global missions that we offer this brief response."
The letter went on to argue that the 2021 SBC resolution titled "On Abuse And Pastoral Qualifications," which states that sexual abusers are permanently disqualified from the pastorate, is not binding, and thus not sufficient to warrant an inquiry.
"Without debating the merits of that resolution, it is worth reminding the committee that resolutions, by their form, are not governing documents. By their very content, resolutions do not speak for the Southern Baptist Convention on the whole," Hiland Park Baptist leadership argued.
The letter continued, "Thus, using a resolution as an enforcement mechanism on a local church violates every historic norm of our understanding of SBC resolutions and local church autonomy. We reject an insinuation that we are bound by a resolution passed by a body of messengers gathering at a given meeting."
Hiland Park Baptist leadership went on to question the concept of "credible allegations," a phrase they argued is "troublingly ambiguous." They further argued there is "no proof whatsoever" that Hunt was guilty of sexual abuse, characterizing the report as "an anonymous allegation" discovered in an investigation conducted by Guidepost Solutions, whose credibility is "highly questionable."
The letter cited a June 2022 tweet in which Guidepost Solutions highlighted LGBTQ+ pride month as proof that the organization is not qualified to investigate or evaluate claims of sexual abuse.
The letter went on to state that since it is the belief of Hiland Park Baptist leadership that Hunt has not been proven guilty of sexual abuse, and "no governing document of the SBC states that having a guest speaker who has been 'credibly accused by an independent third-party investigation' is grounds to be deemed out of cooperation," they find the committee inquiry into their church "problematic."
"'Guilty until proven innocent' is an ungodly and unbiblical standard. This flawed standard has been rejected by our Lord, should be rejected by Biblically-minded Southern Baptists, and is firmly rejected by Hiland Park Baptist Church," the letter said.
Firing a shot at Todd Benkert, a member of the newly formed Abuse Reform Implementation Task Force who reported Hiland Park Baptist to the Credentials Committee, the letter argued, "It does not seem logical to us that Southern Baptists…envisioned or would have knowingly approved a process whereby one activist individual…could submit a church for inquiry, leak that submission to the secular press, and thereby place that church in secular and denominational headlines before the church can be informed."
"Finally, as we continue to discuss this matter with our own counsel in pursuance of all of our legal recourses, it would be helpful to all potential parties involved if you would provide clarity, in writing, of the following question," the letter's concluding paragraph read. "Is the Credentials Committee…formally and officially claiming, in writing, to an entire SBC-affiliated congregation that when we hosted Pastor Johnny Hunt we hosted a speaker who has 'committed sexual abuse?'"
This article was originally published by ChurchLeaders.com.