Two Churches Promoting Disgraced Pastor Johnny Hunt Face Prospect of Removal From SBC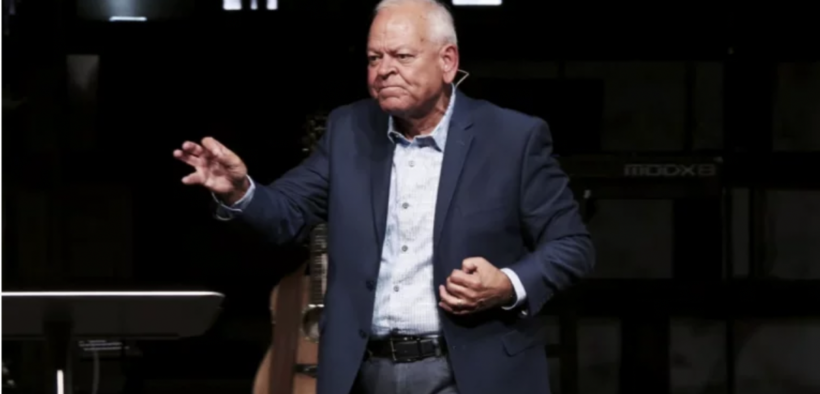 Two Southern Baptist churches are the subject of an inquiry by the denomination's Credentials Committee into whether they should be removed from friendly cooperation with the Southern Baptist Convention.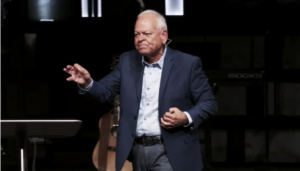 The inquiry of the two churches—Hiland Park Baptist Church in Panama City, Florida, and New Season Church in Hiram, Georgia—centers on their affiliation with and promotion of disgraced pastor and former SBC president Johnny Hunt, who has been credibly accused of sexual abuse.
The credible accusations against Hunt came to light in the Guidepost Solutions report commissioned by the SBC Executive Committee, which was released in May 2022.
Along with revelations of systemic failure by the Executive Committee to properly respond to sexual abuse allegations over the course of two decades, the report also found that Hunt allegedly sexually assaulted the wife of a pastor he was mentoring toward the end of his term as SBC president in 2010.
Investigators found the testimony of the survivor and supporting witnesses to be credible. Hunt, who changed his retelling of the account throughout the course of the investigation, was not found credible.
In the wake of this revelation, Hunt resigned his position as Vice President of Evangelism and Leadership at the SBC's North American Mission Board. He also forfeited his title of pastor emeritus at First Baptist Church of Woodstock, Georgia, a congregation he had pastored for three decades. Hunt was later removed from membership at the church, and he now attends Hiland Park Baptist Church in Florida.
Access to MinistryWatch content is free.  However, we hope you will support our work with your prayers and financial gifts.  To make a donation, click here.
Southeastern Baptist Theological Seminary, of which Hunt was a graduate, also removed his name from an academic chair and degree program that were previously titled in his honor.
To the understanding of most Southern Baptists, the credible allegations against Hunt constitute a permanent disqualification from pastoral leadership, in accordance with a resolution passed by the Convention in 2021.
Nevertheless, in November 2022, just six months after the allegations against Hunt became public, a team of four pastors, two of whom lead churches currently affiliated with the SBC, declared that Hunt had completed a restoration process and was ready to return to pastoral ministry.
Steven Kyle, pastor of Hiland Park Baptist Church, characterized his part in the process as a "sacred duty."
First Baptist Church Woodstock was not involved in the process.
In response to the bombshell announcement, SBC president Bart Barber said that he "would permanently 'defrock' Johnny Hunt" if he had the power to do so, declaring that the four pastors who cleared Hunt's return to ministry "do not speak for the Southern Baptist Convention."
In January, Hunt made his defiant return to the pulpit, preaching at Hiland Park Baptist Church. During that sermon, Hunt implied that his removal from ministry in the SBC was tantamount to persecution from evildoers.
"No one can put an end to you except for the one who gave you your beginning," Hunt preached, going on to recount an incident when his wife lamented that Hunt's accuser had "ruined" his life.
Later that same month, it was announced that Hunt would be leading a men's conference at New Season Church in Hiram, Georgia, in March. Hunt previously hosted numerous similar events at First Baptist Church Woodstock.
The theme of the conference is "Rebound: Missed Opportunities and Second Chances."
While New Season was not one of the churches involved in Hunt's "restoration" process, Steve Flockhart, the church's current lead pastor and longtime friend of Hunt's, has weathered controversy of his own. He was reportedly fired from a previous pastoral post in Florida for lying on his resume and was accused of misappropriating funds while pastor at another church in Georgia.
A week after the announcement of Hunt's upcoming men's conference was made, Hunt preached a Sunday sermon at New Season.
While SBC polity dictates that local churches are autonomously governed and no denominational authority structures can compel their decisions, the SBC does have recourse to disfellowship a church that is deemed to no longer be in "friendly cooperation" with the Convention.
The Credentials Committee is set to launch an inquiry into both churches that hosted Hunt in their pulpits to make such a determination and recommend a course of action to the Executive Committee.
The churches were reported to the Credentials Committee by Todd Benkert, who is a member of the SBC's newly formed Abuse Reform Implementation Task Force (ARITF).
Benkert, who received confirmation from the Credentials Committee that the two churches would be placed under inquiry, told the Tennessean, "The SBC messengers made clear statements about how we expect churches to respond to abuse."
The ARITF is currently considering reforms to recommend to SBC messengers that would strengthen the Credentials Committee.
"When a credentials report needs to be made, the burden should not fall on abuse survivors to make those reports and ensure we hold churches accountable," Benkert said.
This article was originally published by ChurchLeaders.com.