Salvation Army Kettles Beat Pre-Pandemic Highs
The Salvation Army's annual holiday fundraising campaign, extended beyond the typical Red Kettle season for a second consecutive year, eclipsed a half-billion dollars during 2021 thanks to big gains in major gifts and monthly giving.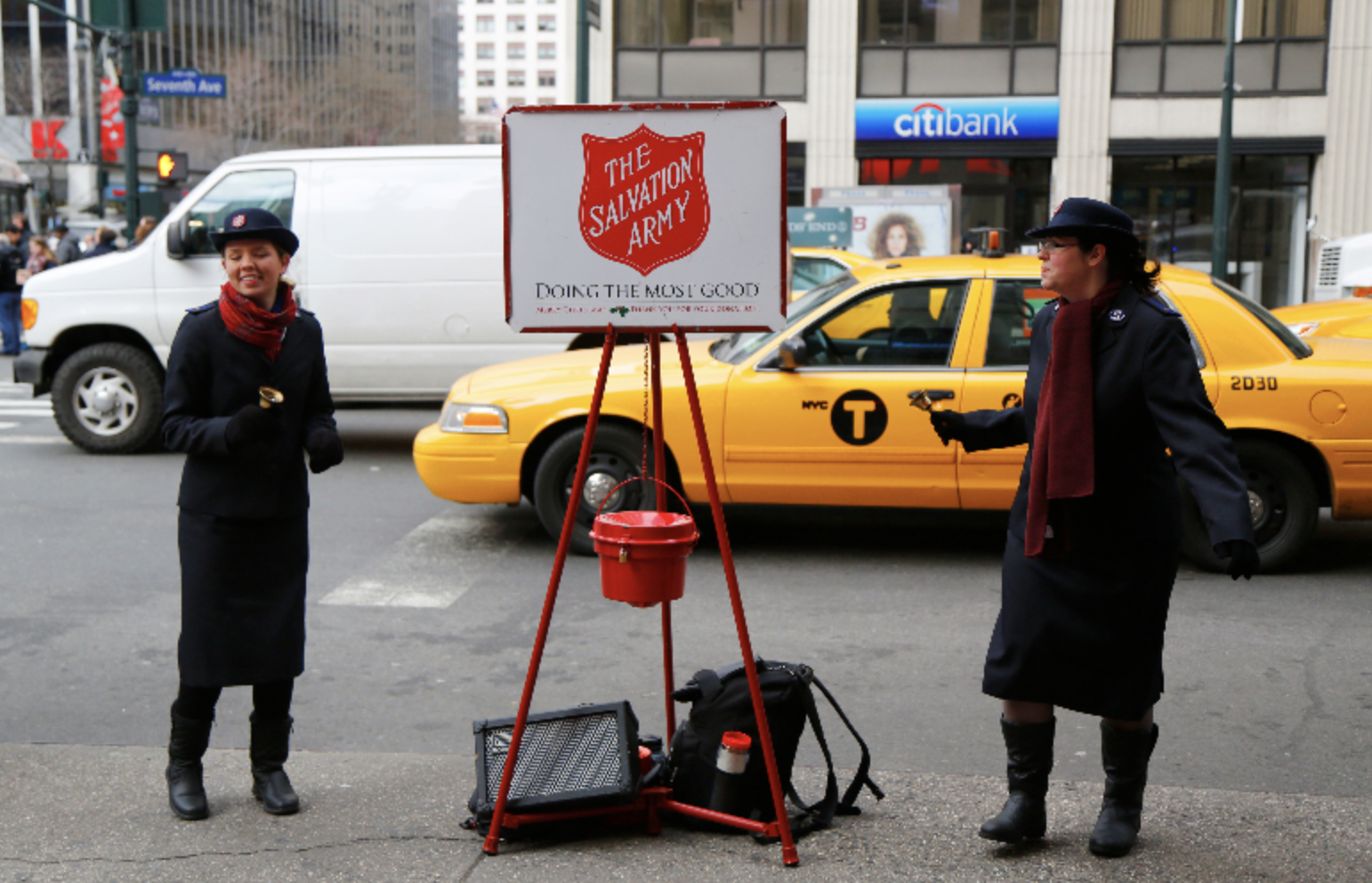 The nearly $520 million raised last year was down about 8% from the 2020 campaign's all-time high of $566 million. Yet, the sum was still 19% more than the $437 million raised during the last pre-pandemic campaign in 2019, according to Commissioner Kenneth Hodder, The Salvation Army's National Commander.
The Christmas campaign now spans The Salvation Army's first quarter (Oct. 1 to Dec. 31), a change made in 2020 in response to the pandemic. That year, the organization braced for a decline of 60% in its Red Kettle campaign as stores closed and people avoided public gatherings before a COVID-19 vaccine was developed. The Red Kettle campaign had traditionally kicked off on Thanksgiving.
"We learned in that first year that the fact that people could not come to the kettle did not mean that they would not support us," Hodder said in a telephone interview with The NonProfit Times.
"We didn't know what the response precisely would be because, of course, in 2020 we were dealing with a brand new phenomenon," he said, citing the sudden explosion of the coronavirus pandemic, with no vaccination yet developed and food insecurity. "The American public's generosity is deep and abiding and we must be adaptable and flexible in how we reach the public."
Access to MinistryWatch content is free.  However, we hope you will support our work with your prayers and financial gifts.  To make a donation, click here.
Hodder reported an "extraordinary increase" in the number of online donations and major gifts ($5,000 or more). "Individuals who are able to give are able to give more," he said.
The decline from 2020 was not surprising, Hodder said, "because everyone anticipated giving would come down after the first blast of the pandemic. What thrilled us was the way in which generosity continues to be an enormously important theme in the sector." The long-lasting impact of the pandemic has not caused people to withdraw from serving their neighbors locally, he added.
This past campaign season had 22,000 new donors to Salvation Army via digital platforms, Hodder said. The 2020 campaign also kicked off a $25 monthly giving program for Salvation Army. The average monthly donor continues to give to the organization for more than two years (26 months), according to Hodder. Total sustaining donors grew 32% over the previous year and 131% since 2020:
FY20 Q1 – 15,262

FY21 Q1 – 26,779

FY22 Q1 – 35,249
As funds raised through traditional Red Kettles have declined, donations via direct mail, telephone, and online have grown, reaching record highs in 2020, with huge gains from major gifts.
Red Kettles were down 8% last year, and 13% compared to 2019:
$126.1 million, 2019

$118.9 million, 2020

$109.3 million, 2021
Mail appeals saw a surge in 2020 and last year's total still eclipsed 2019:
$190.6 million, 2019

$238.5 million, 2020

$197.2 million, 2021
Major gifts have almost doubled from 2019:
$84.3 million, 2019

$135.8 million, 2020

$161.5 million, 2021
Online and telephone donations spiked in 2020:
$36.5 million, 2019

$73.1 million, 2020

$51.7 million, 2021
The Russian invasion of Ukraine in late February has focused the world's attention on Eastern Europe, and especially philanthropy. The Salvation Army has a strong presence in the region, Hodder said, and is helping refugees both in Donetsk in eastern Ukraine and in southern Russia. The organization has 10 operating units in Ukraine in addition to personnel in Romania, Moldova, Slovakia, the Czech Republic, and Poland.
The Salvation Army has received some $1.2 million on a platform designed for Ukraine, with another $1 million allocated from the organization's reserves, Hodder said. It also remains in close touch with other organizations to combine efforts. "The number of refugees alone means we have to be involved in this," he said, adding that efforts for Ukraine have impact giving toward domestic needs as a consequence. "People appear to be able to do both," Hodder said, which is appreciated because "there's a need in both arenas."
"We're entering a period in which this is going to be a whole new environment for giving," Hodder said. "Information on inflation alone suggests that it has hit suddenly and projections are that it will get much worse." With an estimated two-thirds of households now living paycheck to paycheck, that will "mean more pressure on paying rent, utilities, buying food, medicine," he said. "What we've seen the last two years, giving will remain at an elevated level."
This article was originally published by The NonProfit Times.