Salvation Army, Chick-Fil-A, Giving Tuesday, and WORLD's Daniel of the Year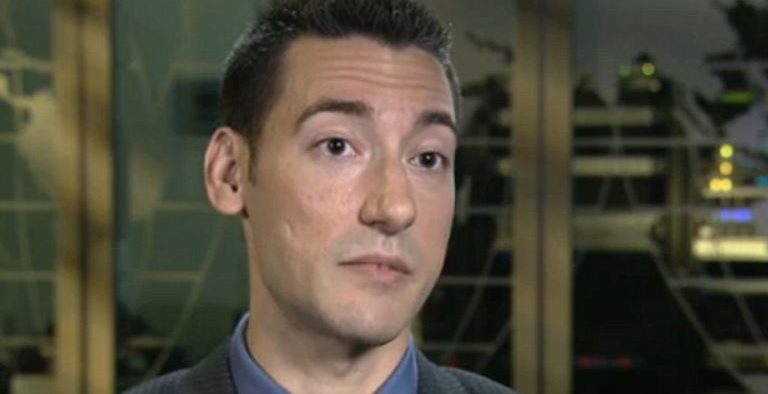 No Spare Change?  No Problem.  Giving to the Salvation Army's Red Kettle campaign was flat in 2018, and down slightly in 2017.  One of the reasons:  We're carrying less cash than we used to.  That's why this year the Salvation Army will take gifts via Apple Pay or Google Pay at many of its red kettles.  According to the Non Profit Times, the Salvation Army "will place smart chips and QR codes on red kettle signs across the country, allowing shoppers to 'bump' or scan their phone to make a customizable online donation.  The Salvation Army claims to have helped 23-million people last year through disaster relief, homeless services, and other ministries.  End of year donations through the Red Kettle campaign (Nov. 1 through Dec. 31) totaled $433.7-million in 2018.  To read MinistryWatch's recent article on the Salvation Army and the decision of Chick-Fil-A to pull funding from the ministry, click here.
Chick-Fil-A Controversy Continues.  Chick-Fil-A continues to face criticism for its decision to pull funding from the Salvation Army, the Fellowship of Christian Athletes, and Paul Anderson Youth Home.   Talk show host and former Arkansas Governor Mike Huckabee helped organize a "Chick-Fil-A Appreciation Day" in 2012.  The result?  Lines formed around many restaurants and Chick-Fil-A confirmed it was a "record setting day."  But this week Gov. Huckabee was scathing in his denunciation of the restaurant chain's change in policy.  He said the chain was "surrendering to critics and betraying loyal customers to appease those who despise them."  Chick-Fil-A has not responded to repeated efforts by MinistryWatch seeking additional comment or clarification.
Giving Tuesday Trends.  Giving Tuesday is the first Tuesday after Thanksgiving, Dec. 3.  According to new data from Giving Tuesday.org, the event has become a significant part of year-end giving efforts.  Giving Tuesday began in 2012 and has grown every year since.  Last year, more than $400-million in charitable donations came in on what is billed as a "global day of giving."  This year organizers expect $500-million.  A few other facts from last year's effort:  Giving Tuesday 2018 produced 3.6-million gifts and 14.2-billion social media mentions.  The average gift that day was $105.  Woodrow Rosenbaum is director of data and insights for GivingTuesday.org.  He told The Non-Profit Times, "GivingTuesday 'looks a lot like a natural disaster with respect to donation behavior.  People give more and that lift has been increasing year-over-year and it's sustained.  So this does generate a net lift on donations, without cannibalizing the rest of the year."
Daleiden Docked.  Last Friday, a federal jury said David Daleiden, Sandra Merritt, and others associated with the Center for Medical Progress (CMP) must pay up to $2.3 million in damages to Planned Parenthood for secretly recording the abortion giant's associates talking about harvesting and selling aborted baby parts.  CMP conducted a 30-month investigation using hidden cameras that exposed what WOLRD Magazine called "atrocities against unborn babies, including pricing body parts and altering abortion procedures to get the best possible specimens for research." The videos led to several congressional investigations.  CMP said Daleiden and his colleagues had performed allowable investigative journalism. Daleiden's lawyer, Thomas Brejcha, president and chief counsel at the Thomas More Society, said he would appeal the case to the 9th U.S. Circuit Court of Appeals and, if necessary, to the U.S. Supreme Court.  He added: "What David and his team did was find a way to discover and publish the truth. … This ruling is a blow to any concept of undercover journalism."
Milestones.  WORLD Magazine has named Michael Miller its "Daniel of the Year."  Miller runs a ministry called The Micah Project in Tegucigalpa, Mexico, that helps boys kick addiction, turn to Christ, grown up, and build careers and families of their own.  To read Jamie Dean's profile of Miller, click here.