Nonprofit Sector, Including Religious Institutions, Makes Slight Employment Gains in January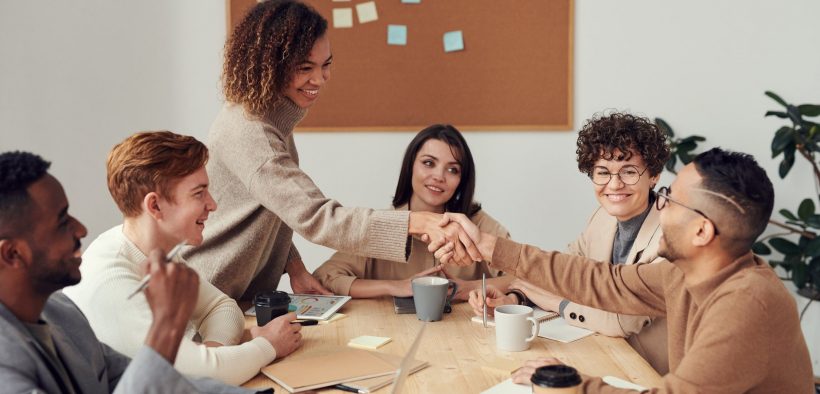 Job recovery across nonprofits continued to be sluggish in January with the workforce still down almost 8 percent compared with pre-pandemic levels, but the category including religious organizations made slight gains, according to an analysis from the Center for Civil Society Studies at Johns Hopkins University.
The sector encompassing religious institutions, foundations, and civic associations added almost 1,100 jobs in the first month of the year, part of an overall net gain of 5,158 nonprofit jobs. But the jobs recovered in the religion category represented just 0.7 percent of the jobs lost throughout the pandemic, and employment remained down 10.9 percent from pre-Covid levels. 
"While January's slight recovery of nonprofit jobs was a marked improvement over December's additional losses, the nonprofit sector still has a long way to go to rebuild its workforce to pre-pandemic levels," the report said, calling on governments at all levels to support "nonprofits in fields crucial to the recovery of our citizens and economy." 
The Johns Hopkins analysis estimates it will take an additional 17 months before the religion sector fully recovers, and up to two years for nonprofits as a whole.  
Nonprofit educational institutions were the big winner in January, adding more than 24,000 jobs—an increase of 7 percent from December levels. However, nonprofit health care institutions lost 12,858 employees, and employment in the nonprofit social assistance field was down by 4,600. The arts, entertainment, and recreation field lost 3,600 nonprofit jobs in January.
Access to MinistryWatch content is free.  However, we hope you will support our work with your prayers and financial gifts.  To make a donation, click here.
Despite the modest gains in January, nonprofits still employed roughly 958,000 fewer workers than in February 2020, at the start of the pandemic, the data showed. 
Jobs lost in that timeframe included 11 percent of all nonprofit workers in religious, grant-making, and civic associations; 36.3 percent of those employed by nonprofit arts and entertainment organizations; 16 percent of nonprofit education workers; more than 8 percent of workers in social service institutions; and more than 3 percent of nonprofit healthcare workers.
"Nonprofits cannot provide services without workers, and without nonprofit services, many in need will go without the help, care, and life-enriching activities that will allow a full, equitable, and robust recovery from the current crisis," the report said.  "It is our hope that, by providing a window into the dire state of the nonprofit workforce, the estimates of nonprofit employment developments reported here can shed light on the need to take special care to ensure that nonprofit organizations have access to the full suite of support available to other private employers."