New Accreditation Program Launches to Promote Child Protection Policies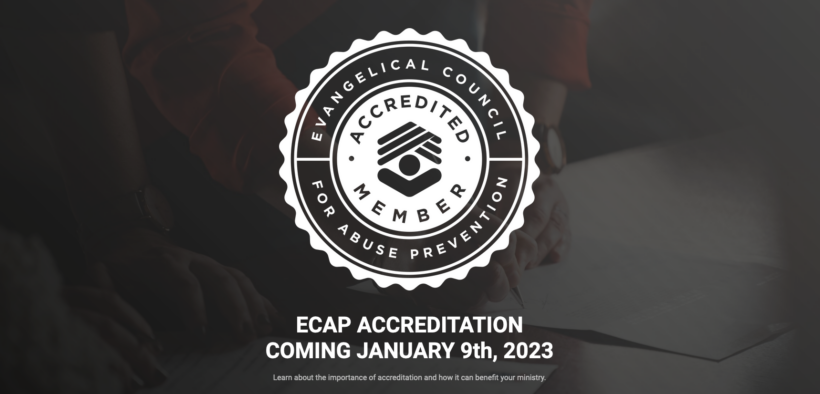 A new child safety accreditation program will launch in January for Christian ministries serving children. Created and managed by the Evangelical Council for Abuse Prevention (ECAP), the program puts churches, schools, camps and other ministries through a rigorous process to implement, validate, and comply with a five-part set of abuse prevention protocols.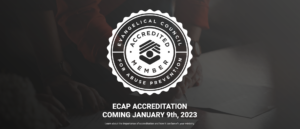 The program will launch on Jan. 9, 2023, after the Florida-based nonprofit spent more than a year testing its child protection standards with several candidates. The ECAP signed on a diverse lineup for pilot testing as part of the charter phase of its accreditation program. Its 19 charter members include about a dozen churches across multiple states, alongside the Christian Speech and Debate League, multi-campus organizations such as The Church of Eleven22 and Deerfoot Camps, and a pair of Florida-based Christian schools: The First Academy and First Baptist Academy.
The ECAP's charter members helped to refine its process in return for a lifetime membership. ECAP General Editor Briggham Winkler says these organizations "will serve as the foundation of the network of like-minded ministries that make up ECAP."
ECAP only has one fully accredited member so far—Providence Church in Frisco, Texas—but it plans to conduct more audits in 2023. "We've found that organizations are at various levels of implementing our standards," Winkler said. "And we're seeing a greater need for devoting resources to the mission of child safety."
ECAP's accreditation comprises five standards, each outlining its own policies, activities, and processes: governance, child safety operations, screening, training, and response. The standards have undergone a few iterations since their creation, as the ECAP plans to launch version 1.3 next month with clarifying updates.
Access to MinistryWatch content is free.  However, we hope you will support our work with your prayers and financial gifts.  To make a donation, click here.
The process involves six steps: Application (which requires a $300 fee), self-study (assessing the candidate organization's existing standards and adding new ones to meet ECAP's indicators), remote assessment (two auditors assess the organization's evidence of compliance for each indicator), a validation visit (auditors arrange an in-person observation, conduct interviews and compile a report), decision (the organization must submit a continuous improvement plan with goals and improvements), and annual renewal (a remote assessment and validation visit).
Executive Director Jeff Dalrymple told MinistryWatch last year that ECAP was founded in 2019 following the Houston Chronicle's Abuse of Faith investigation, which exposed hundreds of Southern Baptist leaders and volunteers who had been accused of misconduct by more than 700 victims since the late-1990s. Against the backdrop of other major abuse scandals involving the Boy Scouts and the Roman Catholic Church, the Southern Baptist investigation sprang Dalrymple into action: "Someone needed to create standards that protect children from harm, as well as help organizations implement and sustain them," he said.
Dalrymple and his team envisioned a proactive approach to addressing child abuse in churches, schools, camps, and other ministries, tasking a group of risk management and abuse prevention experts, practitioners serving children and attorneys to develop protocols to that end. The drafting committee represented a wide range of positions, from a Christian school leader to a retired forensic nurse and police investigator to a deputy director of crime victim compensation at the South Carolina Attorney General's Office. The legal team that reviewed the proposed standards included attorneys from Church Mutual, Simms Showers, and Southeast Christian Church.
In 2021, the ECAP released a whitepaper describing its vision and citing examples of successful accreditation programs it could look to as a model, such as the Association of Christian Schools International's school accreditation standards and the Evangelical Council for Financial Accountability's Seven Standards of Responsible Stewardship.
Child protection protocols are nothing new, but until now, the Christian ministry world lacked a standardized entity to audit those policies, implement new ones and regularly hold leaders accountable for enforcement. Informally, many churches and ministries take precautions such as running background checks and requiring training for new entrants and volunteers, alongside other policies such as the two-adult rule or a six-month membership requirement for certain roles.
In a blog post earlier this month, ECAP argued these measures shouldn't be considered optional and suggested pairing them with more sophisticated policies that outline clear boundaries across all adult-child interactions. Still, the post adds, even "well-suited policies are rarely one-size-fits-all," pointing to the need for more personalized adjustments to suit organizations of varying sizes and sectors.
Ahead of the launch next month, Winkler says ECAP believes it has refined the process so that any organization can apply and be well on its way to accreditation. It brought in 12 affiliate members to provide various supplementary products/services and developed an association management system for members and candidates to achieve accreditation.
In 2023, Winkler says ECAP aims to expand to 30 fully accredited members and increase its capacity to help organizations become accredited via grants and scholarships. It also hopes to engage with more denominations, associations, and networks to support its child safety mission.
Main photo: ECAP website.