Navigators Name New U.S. Director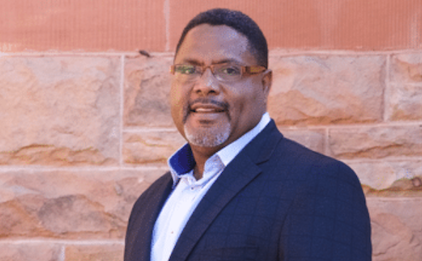 The Navigators, an international evangelism and discipleship ministry founded in 1933, has selected Marvin Campbell, a Black Navy veteran who has been with the ministry for two decades, as its new U.S. director.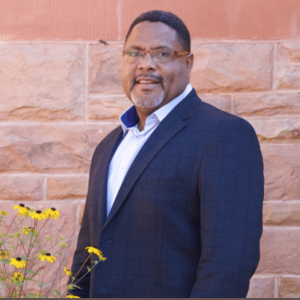 "This is a truly humbling and sobering moment, as I enter a role that I do not take lightly," said Campbell in a statement posted on the Navigators' website on Aug. 26. (We requested an interview with Campbell on Sept. 9. A spokesman said on Oct. 28 that Campbell was "not interested in doing any media interviews.")
Campbell served as a U.S. field director since 2013, and held a variety of other assignments, including campus ministry in North Carolina and staff training.
After graduating from the U.S. Naval Academy and Postgraduate School, Campbell served as  an engineering duty officer in the Navy 1989-2002, and then as an officer in the Reserves from 2002 to 2009.
With Campbell's selection, the Navigators' top U.S. and international leaders are both Black men. International President Mutua Mahiaini is Kenyan. In a statement, he said, "The Holy Spirit came clearly and mightily, leading 39 diverse Navigator leaders through a vigorous journey that ended in joyfully, faithfully recommending Marvin Campbell."
The ministry was born in southern California when a hell-raiser named Dawson Trotman came to faith in Christ and then shared his faith with a Navy man. When the Navy man asked Trotman to share Christ with another sailor, Trotman challenged the man to do so himself, and showed him how.
Access to MinistryWatch content is free.  However, we hope you will support our work with your prayers and financial gifts.  To make a donation, click here.
That simple act—training another person to do the work of "spiritual reproduction"—would be the genesis of what is now a $138 million ministry.
By the time the U.S. entered World War II, Navigators were witnessing to their comrades in all branches of the military around the world, experience that would later help the ministry spread internationally.
The Navigators staff works with 1,500 churches, on 150 college campuses, and on 126 military bases, businesses, military bases, and neighborhoods in the U.S. (1,080 US volunteers in 1,174 US ministry locations) and around the world (2,700 staff in 50 countries, down from 100 countries in 2003, its 70th anniversary). Its mission is "To know Christ, make Him known, and help others do the same."
The press release announcing Campbell's selection as U.S. director says he will replace current U.S. Director Doug Nuenke, but the ministry's website lists Nuenke as U.S. President.
The Navigators first gained prominence by providing discipleship materials to people who accepted Christ at Billy Graham crusades in the 1940s and 1950s. In 1953, the ministry bought Glen Eyrie, a Colorado Springs property featuring a Tudor castle built in 1871 by the city's founder.