MinistryWatch's Top 10 Stories for the Month of November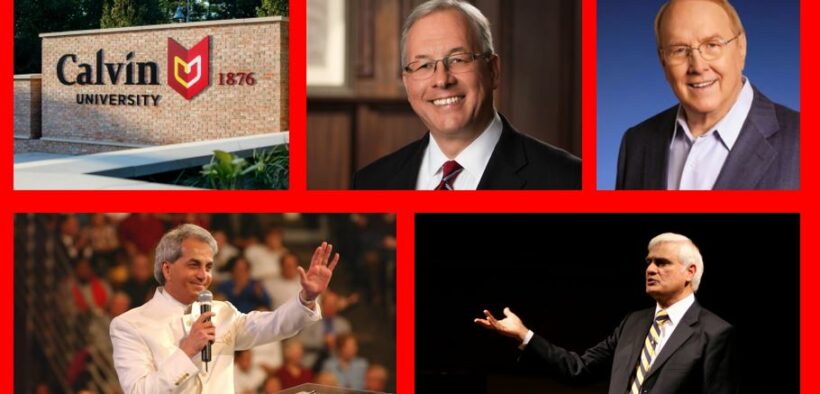 By The Editors
The following stories had the most page views at the MinistryWatch website during the month of November. We present them here in a "countdown" format, from 10 to 1. The first few sentences of each story are reproduced below. To read the entire story, click on the link. To read the Top 15 stories of 2021, click here.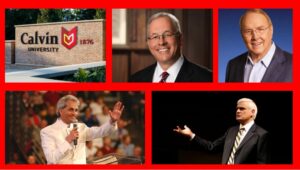 A California adoptive mother who was arrested and charged with the first-degree murder and torture of her 11-year-old daughter has pleaded not guilty. Leticia Diane McCormack, 49, is accused in the Aug. 30 death of Arabella McCormack, who she adopted in 2017 along with the girl's sisters, ages 6 and 7. McCormack was a church elder and leader at Rock Church San Diego, an evangelical megachurch founded in 2000 by former National Football League player Miles McPherson, who is senior pastor. Also charged are McCormack's parents, Adella Tom, 70, and Stanley Tom, 75. Stanley Tom faces murder charges along with McCormack, and all three face torture and child abuse counts involving all three girls.
A large church in Des Moines, Iowa, is suing a church and advocacy group in Texas for libel and intentional infliction of emotional distress. The lawsuit, originally filed in state court in Iowa then removed to federal court, relates to a relationship between Bishop Dwight Reed, leader of Christ Apostolic Temple, and a member of his congregation who was 19 when the 63-year-old married her. Bishop Demetrius Sinegal, pastor of The Kingdom Church in Houston and also founder of Safehouse Unmuzzled, called for an investigation of Reed earlier this year. Although Reed's wife was not a minor when the marriage took place, Sinegal and others allege Reed may have used his position of authority when he counseled her at the church's school to influence her.
Access to MinistryWatch content is free.  However, we hope you will support our work with your prayers and financial gifts.  To make a donation, click here.
A California pastor and owner of a Spanish-speaking television network has sued televangelist Benny Hinn and two associates of Hinn's for defamation. Hinn was served the lawsuit while speaking at a "Miracle Service." The exchange can be viewed on YouTube. Bringing the suit is Norman Quintero, CEO of TeleAmerica Television Network and senior pastor of Iglesia Getsemani in Anaheim, California. Quintero is suing Hinn, Hinn-associates Donald B. Price and publicist Ronn Torossian, and Torossian's company, 5W Public Relations.
Southwestern Baptist Theological Seminary confirmed with Baptist Press that the entity has initiated layoffs a week after announcing steps to rectify a financial environment that could "quickly escalate to a crisis." "As part of the previously announced intention to implement organizational restructuring, including budget reductions, at the direction of the board of trustees, the interim administration has informed certain staff their employment has been ended," a statement read. "These have been extremely difficult decisions as we seek to address our current challenges."
The voice of James Dobson, the influential pro-family Christian broadcaster and political activist, is appearing less frequently on the daily radio program of his ministry, the James Dobson Family Institute (JDFI). On Nov. 3, JDFI named Joe Waresak, the ministry's chief operating officer for the past five years, as the ministry's new president. "This move…allows me to focus my full attention on addressing the urgent ministry matters that are impacting our faith, families and our nation," said Dobson in the announcement.
Calvin University's board of trustees has allowed a group of faculty members to dissent from a clause in a confession of faith that regards sex outside of heterosexual marriage as sinful, thus enabling them to continue to work at the Christian school while also respecting their convictions. The board's vote on Oct. 28, to accept each of the individual faculty's statement of confessional difficulties, means they may remain in good standing at the Grand Rapids, Michigan, school, which is wholly owned by the Christian Reformed Church, a Dutch Calvinist denomination of about 200,000 members. The school did not release the names or the number of faculty who dissented, saying those were confidential.
Several prominent apologists have signed a statement calling the senior leadership team of Ravi Zacharias International Ministries (RZIM) "not fit to be in ministry and leadership positions." The statement, signed by Paul Copan, William Lane Craig, Debbie Licona, Michael Licona, and Sean McDowell, comes after the committee independently investigated and inquired about claims of abuse made against the senior leadership team by former RZIM employees. The members of the RZIM leadership team include Michael Ramsden, Sarah (Davis) Phillips, and Abdu Murray. Phillips is Zacharias' daughter. "Rather than providing a transparent accounting of their behavior, Ramsden, (Davis) Phillips, and Murray have excused or minimized their roles in various ways," the statement reads.
A Tennessee church whose lead pastor resigned in September for sexual misconduct has now closed its doors for good. Chris Watts resigned from Life Change Church after The Tennessean published a story interviewing Valerie Swope, 19, who says Watts started an inappropriate sexual relationship with her when she was 16. She was a member in a youth group he led in Louisville. MinistryWatch previously reported on his resignation and added that Life Change, founded by Watts in 2017, started as a Southern Baptist church but left the convention three days after Guidepost published its report on sexual abuse within the SBC.
Christian institutions face a never-ending challenge: Which cultural changes should we embrace as we prepare for the future? The challenge is starker at Bob Jones University, the bastion of American fundamentalism for nearly a century. Disagreements over changes made at the school during the eight-year tenure of Steve Pettit, the school's fifth president and first from outside the Jones family, broke out following an October 4 board meeting in which some board members said they would let Pettit go rather than renew his current contract. That decision has now been delayed. Pettit's current contract ends at the end of the 2022-23 academic year, on May 5, 2023. The opposition to Pettit has nothing to do with morality or doctrine, but with "preferences of Christian practice," according to one alumnus.
Members of White's Chapel United Methodist Church, a large congregation in this wealthy Dallas suburb, overwhelmingly voted earlier this month to disaffiliate from the United Methodist Church, part of the ongoing defection of conservative Methodists from the second-largest Protestant denomination in the U.S. over issues of sexuality. White's Chapel fits that bill — Southlake is no stranger to the polarizing debates about critical race theory in schools, about gun rights and sexuality. But the congregation is no stranger to competing ideas, either, and says it does not plan to join the Global Methodist Church, the new conservative denomination offering a home to like-minded United Methodists. Rather, White's Chapel hopes to create what they call a Methodist Collegiate College, "envisioned to create a new form of connectionalism — one of shared ministry, equal accountability, and practical governance." And it's hoping other churches might join it in time.