EDITOR'S NOTEBOOK: Dr. James Dobson – An Appreciation, And A Skirmish at Bob Jones University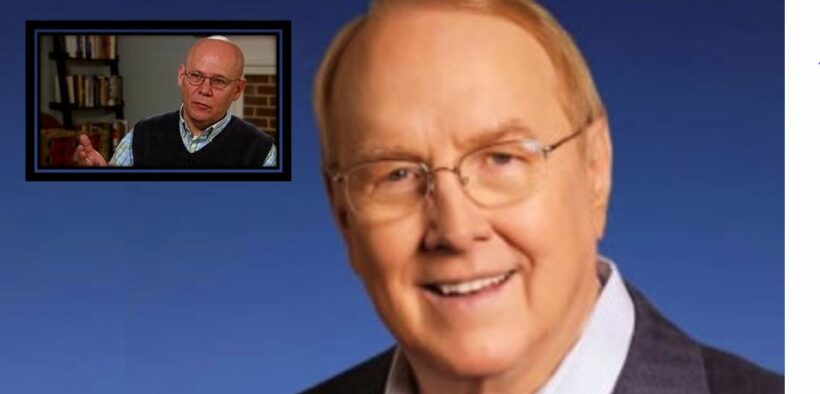 Editor's Note:  Most Saturdays we will feature this "Editor's Notebook" column. MinistryWatch President Warren Smith will comment on one or more stories in the week's news, adding an additional perspective or, sometimes, a behind-the-scenes look at how the story came to be. 
Congratulations, Dr. Dobson.  Dr. James Dobson announced on Nov. 3 that he was turning over the reins of the James Dobson Family Institute to Joe Waresak, who has served as the organization's chief operating officer for the past five years.
Dobson is 86 years old, and it's worth pausing to note the significance of his career.  He founded Focus on the Family in 1977 and turned that organization into an evangelical juggernaut, with more than $100-million in annual revenue.  The ministry's move from California to Colorado Springs in 1990, helped cement the reputation of The Springs as an "evangelical mecca."  Dobson was a key player in the formation of the Family Research Council, Alliance Defending Freedom, and a nationwide network of state-level policy councils.
Focus on the Family's radio program is perhaps the most listened to Christian radio program in the country.  An appearance on the program was known to change the career of a guest, or the trajectory of a ministry.  A notable example:  When Dr. Dobson's son Ryan attended a two-week camp at Summit Ministries, he came back transformed.  The elder Dobson noticed, featured Summit on his radio program, and the number of kids signing up to attend Summit's worldview camps more than doubled in a matter of days.  Summit remains a robust ministry, based just a half-hour's drive from the Focus headquarters.
(To read a 2014 interview I did with the Dobsons, father and son, click here.)
Access to MinistryWatch content is free.  However, we hope you will support our work with your prayers and financial gifts.  To make a donation, click here.
Not everyone, even in evangelicalism, loves Dr. Dobson's style.  He could be an exacting, hard-charging leader.  His departure from Focus on the Family, a long-planned transition, ended up being rocky in part because Dobson had trouble "riding off into the sunset," though he was by then – 2010 – he was already in his mid-70s.  That's when he founded Family Talk, later re-branded as the James Dobson Family Institute.  And it has grown, too, to have a nationwide radio presence and nearly $10 million in revenue.
I have not agreed with every public utterance of Dr. Dobson, and even when I did agree (which was most of the time) I often found myself wishing his tone had been a bit different.  Despite those quibbles, I came to admire deeply Dobson's life and career.  He lived in the public eye for more than 50 years without a whiff of scandal.  The organizations he led were transparent with their financial resources.
His life and career offer lessons for all in church or ministry leadership – even those who disagreed with him.
Change Is Hard at Bob Jones University.  Disagreements over changes made by Bob Jones University (BJU) President Steve Petit have gone public in recent weeks.
The precipitating event apparently was an October 4 board meeting in which some board members said they would let Pettit go rather than renew his current contract.  That decision has now been delayed until Nov. 17.
So what has Petit done to earn the ire of some on his board?  Has he become "woke"?  Has he denied the resurrection or the virgin birth or the divinity of Jesus or the inerrancy of Scripture?
No.  None of the above.  In fact, he has actively affirmed these core Christian doctrines and many more than have been key elements of Bob Jones University's brand of fundamentalism, including a six-day creation.
Instead, Petit the opposition to Pettit has more to do with "preferences of Christian practice," according to one alumnus.
The alumnus, who talked to board members and then to us, said Pettit had been criticized for the style of worship music played at student chapel services, "immodest clothing" worn by female athletes, questionable performances and musical selections from the fine arts program, and even Pettit's participation in a bluegrass music band.
(I've got to admit that this last objection hits close to home, as I am an avid bluegrass listener and player, participating in all the jams and open mic nights I can find here in Charlotte.  But I digress….)
During Petit's tenure as president, BJU has regained its tax-exempt status after a decades-long ban on interracial dating led them to lose that status, and the college has also earned accreditation from the Southern Association of Colleges and Schools.  SACS accreditation makes it easier for its graduates to pursue graduate degrees.
Thousands of people have signed on to a petition defending Pettit, and hundreds have offered comments explaining their support.   One of them is David Freeman a third-generation BJU alum who recently completed a law degree from the School of Law at Loyola University in Chicago.
"The Pettit years and the changes he brought offer a new lease on life for the university and its future, if they would have it," said Freeman, who alerted MinistryWatch to the current conflict at BJU.
Our reporter Steve Rabey wrote MinistryWatch's account of the controversy there, and we'll keep you posted in the weeks and months ahead.