MinistryWatch's Top 10 Stories for the Month of July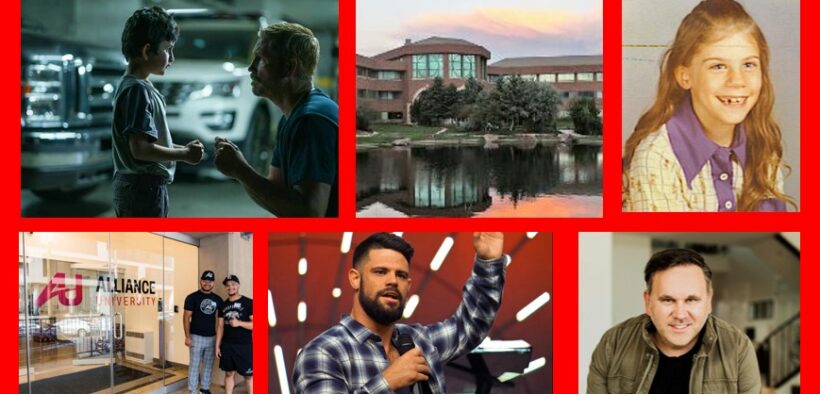 The following stories had the most page views at the MinistryWatch website during the month of July. We present them here in a "countdown" format, from 10 to 1. The first few sentences of each story are reproduced below. To read the entire story, click on the link. To read the Top 25 stories of 2022, click here.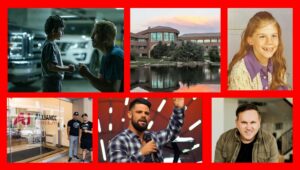 By Anne Stych. North Carolina megachurch Elevation—known for its popular music and charismatic pastor—is withdrawing its affiliation with the Southern Baptist Convention effective immediately, according to a letter sent to the SBC's Executive Committee and the Baptist State Convention of North Carolina. The megachurch did not give a specific reason for the exit.
By Warren Cole Smith. A new study by demographer Ryan Burge got a lot of attention on the MinistryWatch website. Burge took a deep dive into membership numbers for nine Protestant denominations, going back 30 or so years. He included both "mainline" denominations and newer, more evangelical denominations. He found that most Protestant denominations in this country are losing members, and even those that are growing are mostly not keeping pace with the population growth of the country.
By Anne Stych. The board of directors of New York City-based Alliance University voted June 29 to shutter the school after learning it had lost its accreditation. The closing will go into effect August 31. "Alliance University will not offer courses for the fall semester. This news is a tremendous loss for us who love Alliance University and the people here. We are all grieving," leaders said in a statement.
Access to MinistryWatch content is free.  However, we hope you will support our work with your prayers and financial gifts.  To make a donation, click here.
By Steve Rabey. David C. Cook, a Christian publisher founded in 1875, began 2023 with a destructive building flood in January and recently announced a new COO amid continuing leadership changes, income struggles, and declining assets. "A massive flood occurred after a boiler on the top floor burst, causing extensive damage throughout the building," the ministry reported in a June 20 news release.
By Yonat Shimron. Whitworth University, a Christian school affiliated with the Presbyterian Church (U.S.A.), has revised its policies to allow for the hiring of faculty who identify as LGBTQ and to add sexual orientation to its non-discrimination statement. In so doing, it joins a sliver of Christian colleges and universities that are hiring faculty in same-sex marriages.
By Daniel Ritchie. In a recent Facebook post, popular worship leader Matt Redman reported that both he and his wife had suffered "harmful behavior and mistreatment" at the hands of Mike Pilavachi. Pilavachi and Redman co-founded Soul Survivor, a ministry that began as an evangelistic festival and camp for teens and eventually morphed into a network of churches over the next three decades.
By The Editors. Last year, MinistryWatch introduced its Donor Confidence Score. This score is based on the answer to 20 questions that give donors an understanding of the efficiency, effectiveness, and transparency of an organization.  We also ask questions about governance, as well as the organization's commitment to a biblical statement of faith. Organizations that score 65 or above receive a "Give With Confidence" designation from MinistryWatch.  Those who score from 40-64 receive a "Give With Caution" designation. Those with a score of less than 40 receive a "Withhold Giving" designation. This list includes ministries that receive a score of less than 40, and fall into the "Withhold Giving" category.
By Jessica Eturralde. Nearly 50 years after the skeletal remains of a missing 8-year-old girl were found, a pastor confessed to police that he kidnapped and killed her. Authorities charged former pastor David Zandstra, 83, of Marietta, Georgia, on Monday with criminal homicide, murder of the first, second, and third degree, and kidnapping of a minor.
By Steve Rabey. "Sound of Freedom," the independent film about Tim Ballard, who founded the anti-trafficking nonprofit Operation Underground Railroad (OUR), is a big hit in theaters. But Ballard, OUR's former CEO, quietly left the nonprofit before the film was released amid an internal investigation, according to Vice, which was first to publish the news. Ballard has done extensive publicity for the film, which opened July 4 and has earned a surprising $100 million at the box office. But he never mentioned or explained his departure from OUR. Vice has since reported that Ballard has also left The Nazarene Fund, the anti-trafficking organization founded by Glenn Beck where Ballard was also CEO. Neither nonprofit has explained when or why Ballard left.
By Warren Cole Smith. Angel Studios' "Sound of Freedom" pulled off a slick marketing coup this month. Capitalizing on the fact that none of the major studios would be debuting a movie during the July 4 week, it dropped SOF when most moviegoers were at the lake or the beach. That allowed it to slide into the number one spot for 24 hours, giving it bragging rights that will likely show up in marketing materials during its entire theatrical run. This sleight-of-hand is a fitting tribute to the subject of the film, Tim Ballard, whose talent for self-promotion has earned him headlines and head-scratching from those who fact-check his claims.