Monthly List – July 2023 – Withhold Giving From These Organizations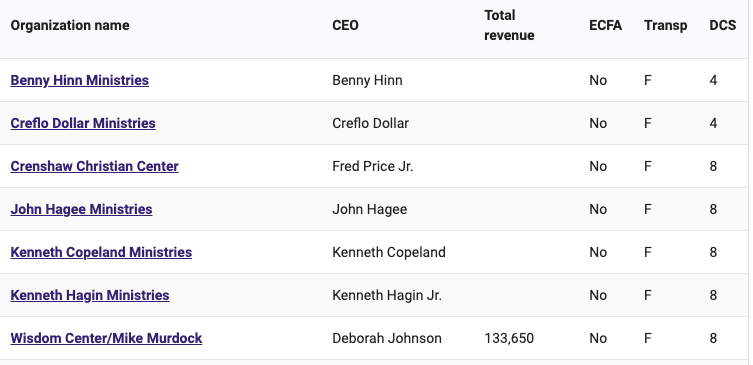 Last year, MinistryWatch introduced its Donor Confidence Score. This score is based on the answer to 20 questions that give donors an understanding of the efficiency, effectiveness, and transparency of an organization.  We also ask questions about governance, as well as the organization's commitment to a biblical statement of faith.
Organizations that score 65 or above receive a "Give With Confidence" designation from MinistryWatch.  Those who score from 40-64 receive a "Give With Caution" designation.  Those with a score of less than 40 receive a "Withhold Giving" designation.  To read more about the Donor Confidence Score, and to see a list of ministries that scored a 100 percent Donor Confidence Score, click here.
Today's list includes ministries that receive a score of less than 40, and fall into the "Withhold Giving" category. You can see the details of each ministry — including the 20 questions we ask and how the ministry answered them — by clicking on the ministry's name.