MinistryWatch's 5-Star, A-Grade Ministries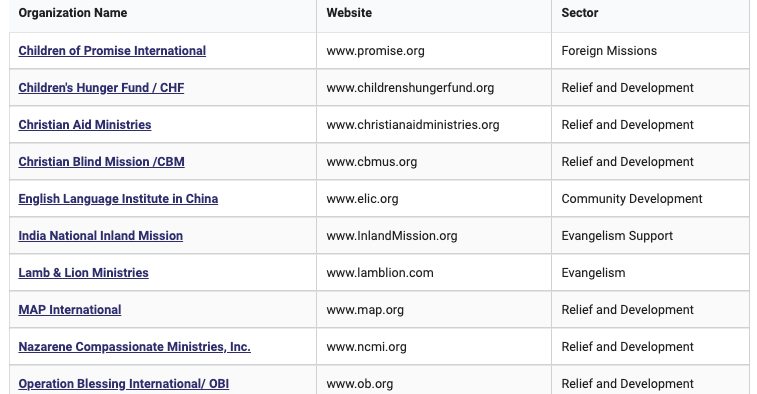 May 5 is Giving Tuesday Now, a day brought to us by the same organization that organized the now wildly popular Giving Tuesday events that take place on the Tuesday after Thanksgiving.
That's why MinistryWatch has published as its list of the month this list of ministries in our database that have earned both a 5-Star Financial Efficiency Rating plus a Transparency Grade of "A."  We hope this list will help you make giving decisions for Giving Tuesday Now — and in the weeks and months ahead.
If you would like to know more about our Financial Efficiency Rating, click here.  If you would like to know more about our Transparency Grades, click here.
But whoever you give to, and however you make your own giving decisions, we here at MinistryWatch hope you will give generously and joyfully during this season.  The health and even the survival of some organizations hangs in the balance during these unsettling times.