Ministries Making a Difference

Missions without Limits, Save One, FARMS International, Trades of Hope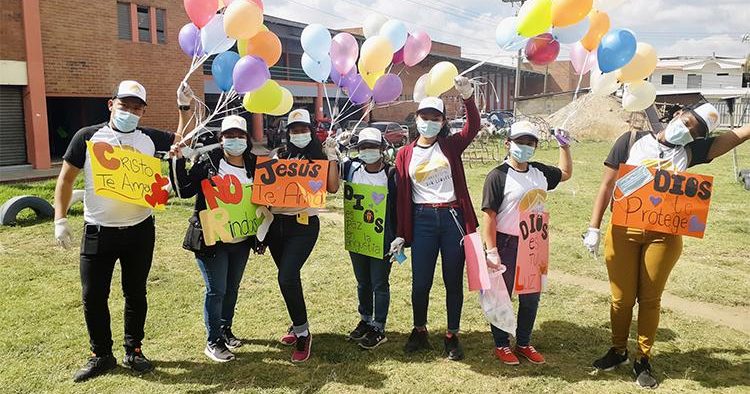 Missions without Limits, a project of the Church of the Nazarene, mobilized 250 people across more than 40 locations in 10 countries of the Mesoamerica Region, a region of Central America comprising countries such as Costa Rica, Nicaragua, and Honduras. Churches and missionaries in the area launched the short-term project as a way to meet needs caused by the COVID-19 pandemic. During the weeks of Dec. 14-20 and Jan. 4-10, local teams gathered both virtually and physically to share the Gospel, host nutrition workshops, and distribute hygiene kits, school supplies, and food, among other things. One group in Mexico gave shoes to windshield wiper vendors at traffic lights. 
The aftereffects of choosing an abortion are both widespread and traumatic for both the mother and father. SaveOne, an Assemblies of God-affiliated ministry, focuses on healing and recovery following an abortion through a "Bible-based curriculum" conducted online or in local church-affiliated chapters. Studies are available for both men and women.
The pandemic has inspired FARMS International to double down on its long-term, self-sustaining approach to fighting poverty. Their interest-free small business and farming loans are offered to poor Christians in its 17 programs scattered across 9 countries. The revolving loans are overseen and distributed by indigenous volunteer teams. The loans are meant to create a "dependency-free way" for families to establish small businesses—the loans have been used to establish farms, coffee plantations, and fish ponds—and, in turn, support self-sustaining churches. Loan recipients commit to giving 10 percent of their project profits to their local church. 
Trades of Hope is partnering with Elevate Academy starting in February to provide recovery classes to survivors of human trafficking. Trades of Hope is an MLM that sells jewelry and homegoods ethically purchased from women around the world coming out of poverty, and each party will have the opportunity to earn free online classes through Elevate Academy for trafficking survivors. Elevate classes are offered to survivors in all 50 states and include education, holistic care, peer support, and counseling in careers and trauma. Though not a Christian organization, the founder of the nonprofit, Rebecca Bender—a graduate of Bethel Seminary, a school of Bethel University—shares her Christian faith through her teaching and books. 
Access to MinistryWatch content is free.  However, we hope you will support our work with your prayers and financial gifts.  To make a donation, click here.