Weekly Review

Life Issues Institute in the Ministry Spotlight, and a Deep Dive Into The Dave Ramsey Story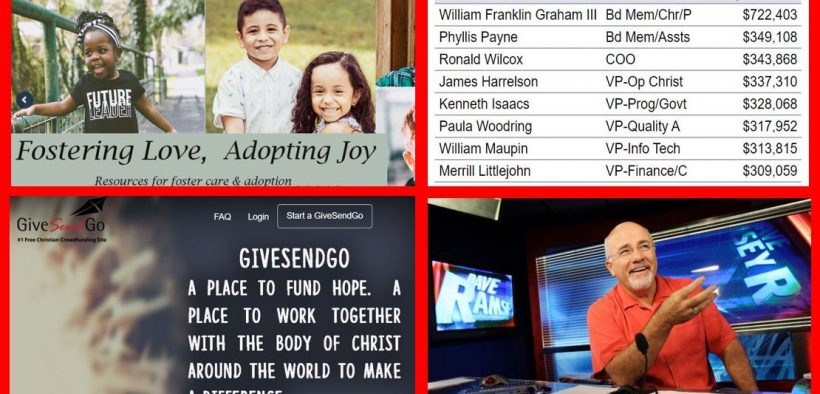 In The Ministry Spotlight:  Life Issues Institute.  In the run-up to the March for Life (which is virtual this year), we're featuring a couple of pro-life organizations in the Ministry Spotlight.  Last week it was Live Action, led by Lila Rose.  This week it's Life Issues Institute, led by Brad Mattes.  We started this new weekly column because with 750 ministries in our database, it's easy to get lost.  We want these Ministry Spotlights to be a guide, to make our database a bit less intimidating to MinistryWatch users.  Rod Pitzer, who was on the MinistryWatch staff for many years, is compiling these Ministry Spotlights for us.  Rod is a Certified Fraud Examiner and an experienced hand with our database, and I'm pleased to have him back on our team in this role.  Read this week's Ministry Spotlight, click here.
On Today's MinistryWatch Podcast.  Each week, MinistryWatch brings you news about Christian ministries, as well as the latest in charity and philanthropy, news that we examine from a Christian worldview perspective.  Our goal is to help us become better stewards of the resources God has entrusted to us.   On today's program, we have a deep dive into Ramsey Solutions, the company behind the popular money guru Dave Ramsey.  We begin the program with a discussion of the Christian crowd-funding site was used to finance the efforts of the Proud Boys and other radical groups associated with the Jan. 6 insurrection in Washington, D.C.  You can hear the podcast on iTunes, Spotify, Stitcher, and other podcast apps, or you can simply click here.
Salary Data Now In MinistryWatch Database. Our technology wizard Stephen DuBarry has figured out a way to show the salary data for many of the ministries in our database.  What that means is that if you go to the profile of a ministry in the MinistryWatch database, you'll now see salary information for every executive listed on the ministry's Form 990.  That's salary information for thousands of executives.  This is a huge development for us here at MinistryWatch, and I think it will end up being a huge service to our database users.  So check out this new addition by clicking on the red button at the top of this page.  That takes you to our database.  The search engine is right there, and you can type in the name of a ministry you're interested in and our profile will pop right up – now, with compensation information for the top executives.
Access to MinistryWatch content is free.  However, we hope you will support our work with your prayers and financial gifts.  To make a donation, click here.
ECFA Changes.  The following organizations have had membership status changes in the Evangelical Council for Financial Accountability.  ADDITIONS: Unite 4 Africa (Tucson, Ariz.), Haiti H2O:  Hope to Opportunity (Pittsburgh, Pa.), Fostering Hope New England (Providence, R.I.), Reach Out Youth Solutions (Flower Mound, Tex.), Association of Certified Biblical Counselors (Kansas City, Mo.), Mehr Reformed Ministries (Plano, Tex.),  Tumaini International (Corona, Calif.), One Child El Salvador (Dahlonega, Ga.)  REMOVALS:  NONE
MinistryWatch Database Changes.  MinistryWatch now has more than 750 ministries in its database.  These ministries represent more than $30-billion in total revenue, most of that donor revenue from evangelicals. The following ministries have their profiles updated with the most recent year's financial data.  The Financial Efficiency Rating and the Transparency Grade of each ministry is in parenthesis. If this rating represents a change from the previous year, that change is noted:   New Ministries Recently Added to the MinistryWatch database include: Mercy Support Services (2 Stars, Transparency Grade:  D), Rescue Mission Alliance (4 Stars, Transparency Grade:  A), Lighthouse Ministries (3 Stars, Transparency Grade:  A).  Updates To the Database Include:  Faith Comes by Hearing/Hosanna Ministries (2 Stars, Transparency Grade:  C), Go International (3 Stars, Transparency Grade:  C),