Tom Lewis, Harold Camping, Corporate Philanthropy, Abortion as "Ministry," and a New Association of Christian Colleges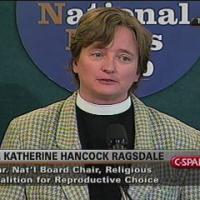 A Philosophy of Philanthropy.  Arizona homebuilder Tom Lewis recently told Philanthropy Journal what he looks for when he gives money to charity.  Here's an excerpt: "I knew Bob Buford a little and read his books [which include HalfTime].  He often said [to] look for people and organization that have strength, that are stable, that have energy, that have good ideas, that have goodness, that have character."  To read the entire interview (and I recommend it), click here.
Family Radio Repents.  Beginning in the 1990s, and continuing until his death in 2013, Harold Camping made a series of flawed end-time predictions.  The busted predictions isolated his Family Radio network from the rest of the evangelical world, though the organization itself continued to thrive.  New leadership has, however, decided to make a clean break from Camping's teaching.  In 2018, Family Radio said it would no longer air programs featuring Camping.  "We decided as a team, as a board of directors, and as the leadership team to remove all of Mr. Camping's teachings," said Tom Evans, president and general manager of Family Radio.  It also added new programs from respected evangelical teachers, including Alistair Begg.  It is also building a new headquarters in Nashville, and it plans to re-locate there from California early next year.  Evans told The Christian Post recently, "Family Radio has come out of self-imposed isolation and we've repented from many of our former positions, date-setting the end of the world and all that, as well as the condemnation of the church."
Family Philanthropy.  Conventional wisdom says it's impolite to talk about money at the dinner table.  But the American Endowment Foundation says family gatherings can be great opportunities to discuss a family's long-term wealth management and philanthropy plans.  That's why it provides a list of questions to help facilitate the discussions.  And the discussion is not just for the super-wealthy.  Among them:  What is our family history?  Who's been involved as a volunteer or donor? Who's worked in the nonprofit sector?  Are there new areas of interest to anyone in the family?  These are great conversation topics for any family.  To read the entire list, click here.
Corporate Philanthropy Up.  Corporate giving and so-called "social investment" is up 11 percent between 2016 and 2018.  That's the conclusion of the annual Giving in Numbers study, which is compiled by the Chief Executives for Corporate Purpose coalition.  According to U.S. News and World Report, the survey tracks the "philanthropic and social engagement behavior of more than 200 multibillion-dollar companies."  These corporations gave a total of $26 billion last year.  "That's telling us giving is increasing, social engagement from companies is on the rise. That's good to see," says André Solórzano, senior manager of the coalition's data insights team.  But is it?  Maybe.  The giving numbers included large corporate gifts to organization such as the pro-abortion group Planned Parenthood and the pro-gay group Human Rights Campaign.  It's also important to note that the hundreds of thousands of Christian organizations in the country receive very little corporate philanthropy, especially from large publicly traded companies.  We're glad corporate leaders are generous, but it's hard to get too excited about what some of these politically correct corporations are supporting.
False Gospel.  The National Abortion Federation named Katherine Hancock Ragsdale as its new president and CEO.  According to my friend John Stonestreet at The Colson Center, "Ragsdale is an ordained Episcopal priest whose 'ministry' is advancing abortion-on-demand."  She said, "Abortion is a blessing" and she called abortionists "personal heroes" and "modern-day saints."  John rightly reminded us of what theologian J. Gresham Machen wrote about liberal Christianity back in 1920.  Stonestreet said, "the liberal Christianity of his day wasn't another type of Christianity but an entirely different religion – one that dressed the spirit of the age in religious garb. They were, he said, advancing a different god, a different understanding of sin, and a different salvation."
Milestones.  Heath Thomas has been elected president of Oklahoma Baptist University….  Ravi Zacharias International Ministries announced that Sarah Davis will be its new CEO and Michael Ramsden will serve as President.  Ravi Zacharias said he would not be retiring, but would continue a ministry of writing and speaking and spending more time with his family….  The newly formed International Alliance for Christian Education has named Dr. David Dockery as president….  Charles Fowler was inaugurated as the 23rd president of Carson-Newman University.  The Baptist college in Tennessee just celebrated its 168th birthday.