Meeting Basic Needs

Set Free Alliance offers the Gospel, wells, and freedom from slavery.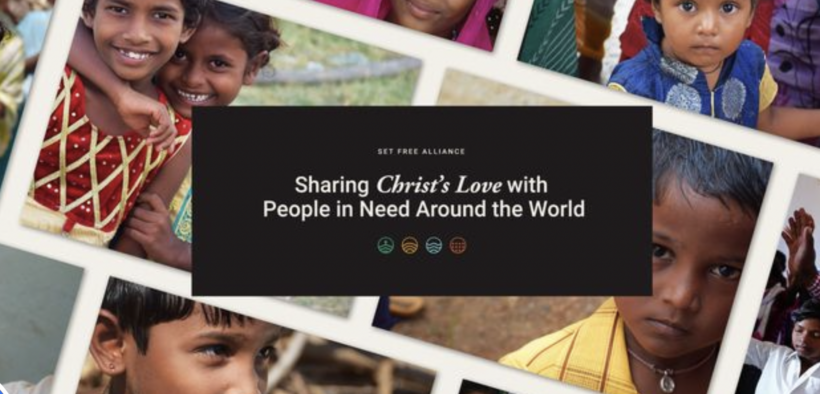 Set Free Alliance is a $3.8 million nonprofit that performs three distinct ministries—evangelism, water, and rescuing children from slavery. It envisions "a world where no child is held in slavery, every person has access to clean water, and all have heard the good news of Jesus Christ."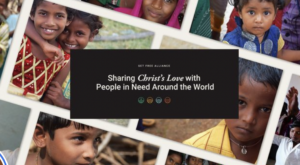 Its water and rescue work were inspired by laypeople whose eyes were opened on church mission trips.
In 2002, home builder Roland Bergeron went on a mission trip to Central America with Brookwood Church, a nondenominational congregation in Simpsonville, SC. He was shocked to see that some people didn't have access to clean water and founded Water of Life to address that need.
In 2011, supporters of Water of Life visited projects in India and encountered children who had been trapped into working in dangerous mines. In 2013 they launched a new ministry to address that problem.
The two ministries worked together before finally merging in 2019, and today the Set Free Alliance works in India and Africa evangelizing and planting churches; drilling, rehabilitating, and repairing wells; and helping children escape slavery.
Its 2020 annual report reflects its three priorities:
It planted 50,000 new churches across India and West Africa, many of them small and informal;
It provided new wells in two hundred villages home to thousands of people;
It rescued 7,171 children from slavery and reunited 10,002 children with their families.
Set Free, which is an ECFA member, spends 82% of its income on program services, and makes its annual 990 form available on its website.
Access to MinistryWatch content is free.  However, we hope you will support our work with your prayers and financial gifts.  To make a donation, click here.
Ministry CEO Sarah Kelley says its partnership with local pastors and others is essential to all three of its ministry activities.
"One of our core values is to empower locals and partner with local partners who have their own networks of local pastors" and other workers, she said.
In Africa, Set Free works with Iberia's Christian Revival Church Association. It also works with a network of 12,000 pastors in India, but Kelley said she couldn't name the network as part of its efforts "to stay under the radar as much as possible" in a country that has made it difficult for some Christian organizations to operate.
Local pastors help Set Free identify which areas need evangelism or water, and pastors also help reunite enslaved children with their families.
Set Free's child slavery work began with the ministry simply providing funds to buy young people out of slavery. Workers soon realized they were "funding the problem" they were trying to put out of business.
Today the ministry emphasizes "working to stop enslavement before it begins" by rescuing families from predatory loans that force many of them to offer their own children as collateral. Its work with families has found that the average family's loan size is a mere $68.
"Our network of pastor partners identifies the families that are most likely to default on these really high risk loans," says Kelley. "We pay off the loan to an agent, receive paperwork, and children are never taken into slavery." Families are asked to pay Set Free back over time.
The ministry also engages in occasional rescue operations to save children working at mines. Rescues are planned with military precision. Volunteers and workers enter mines under the cover of darkness, providing ladders children can use to climb out. Once out of the mines, they are taken to local safe houses for care.
In some cases, mine agents who are responsible for hiring children experience a change of heart and bring children from the mines to Set Free's partners. The ministry works to reunite children with their families.
"In the middle of the night, we might find 20-30 kids on our doorstep," says Kelley.
Set Free Alliance has three stars and an "A" transparency grade in the MinistryWatch database, and a donor confidence score of 92.