Live Action Focuses on Digital Outreach to Women Considering Abortion

First known for its undercover investigations, the group now uses most resources to boost its online presence.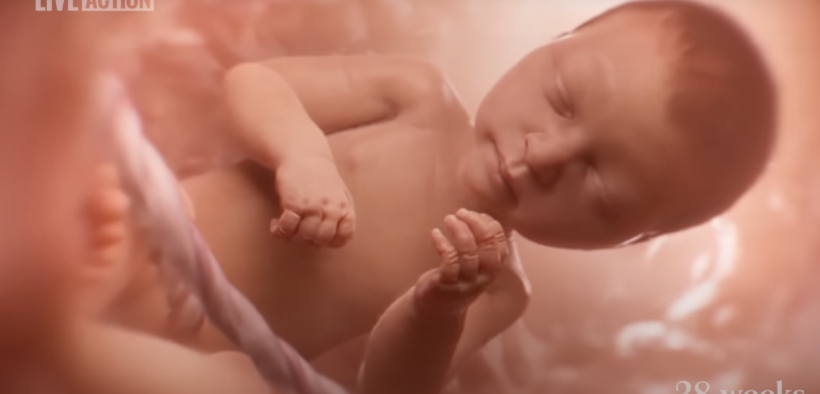 "Seeing your posts and all you do gave me strength and encouragement through my unplanned pregnancy."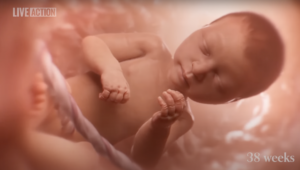 This was a comment left on one of Live Action's social media sites. Messages like these solidify the pro-life nonprofit's determination to keep working to "shift public opinion on the killing of preborn children and defend the rights of these most vulnerable among us."
Lila Rose started Live Action over 20 years ago while still in her teens. The original focus was undercover investigations, but the group has evolved—not so much in its purpose as in its approach. Now, it builds a "culture of life" through digital storytelling.
While the nonprofit still conducts investigations, the next of which should be released soon, Live Action's Vice President of External Relations Kimberly Bird told Ministry Watch the majority of its resources now go to develop, produce, and market its online content.
It claims to have the largest online presence in the pro-life movement with 6.7 million followers on its various social media channels, such as Instagram and YouTube. Its videos have garnered 2 billion views, Bird says.
It has produced a variety of videos, including one of the most popular, Baby Olivia. The three-minute video shows the development of a baby within a mother's womb. It has 50 million views over 2 years and will be the basis for a new Window to the Womb app being released in November.
Another popular video series is Pro-Life Replies, aimed at providing answers to common pro-choice arguments. The series of 14 videos educates people on how to have tough conversations and advocate for unborn babies, Bird said.
Live Action is also testing a new approach by making satirical videos. The first one is called Pro-Choice Men and satirizes the reasons men might favor abortion with comments like, "Guys, we are forgetting that abortion is mainly about a man's sexual freedom." The series has three videos so far with a total of 8 million views, Bird says.
With online censorship on the rise, Live Action's increased digital presence has faced challenges. The team is constantly navigating obstacles in having its content seen.
In the wake of Roe v. Wade being overturned by the U.S. Supreme Court in June 2022, chemical abortions have increased, prompting Live Action to shift its focus. In May, the nonprofit launched a digital campaign "I Saw My Baby." The series, designed to tell the truth about chemical abortion through testimonial videos, drew nearly 3.8 million views. Live Action heard from at least one woman who canceled her abortion appointment after viewing the videos.
Access to MinistryWatch content is free.  However, we hope you will support our work with your prayers and financial gifts.  To make a donation, click here.
Live Action has also adjusted its work to a state level. It worked with North Dakota to pass a law in April requiring schools to show a video educating students about the development of pre-born infants in the womb. Live Action's Baby Olivia video was presented by a lawmaker as a model video for school use. Live Action is working with other states to pass similar measures.
Now that Roe is overturned, Live Action has proposed a new "North Star" to fellow pro-life groups. In June 2023, an open letter signed by many pro-life leaders proposed the new goal be equal protection for unborn children as provided by the 14th Amendment to the U.S. Constitution.
According to Live Action's Form 990, its revenue increased from about $7 million in 2020 to $14 million in 2021. Bird said Live Action is "grateful for the growth over the last few years" from large and small donors. "We are here to end abortion," she emphasized, saying that all gifts are used to that end.
In the MinistryWatch database, Live Action has a donor confidence score of 67 out of 100. It has a two-star financial efficiency rating and a "D" transparency grade. While it does file an annual Form 990 with the IRS, Live Action is not part of the Evangelical Council for Financial Accountability (ECFA) and we could find no audited financial statements on its website. Live Action has received the gold transparency seal for 2023 from GuideStar.
Membership in the ECFA is only open to Christian ministries that meet the seven standards, including having a written statement of faith. Live Action is not an explicitly Christian nonprofit. "We believe that abortion is a basic human rights issue and want to focus Live Action's messaging and efforts on the scientific fact that life begins at fertilization and has inherent value and beauty," Bird told MinistryWatch.
UPDATE: Since the publication of this article, Live Action posted its Form 990 and its audited financial statements on its website. MinistryWatch upgraded the organization's Transparency Grade to a C.