Miami Church Has Less Than Three Weeks to Pay Back $1.6 Million Loan Former Pastor Secretly Borrowed

Historic church is asking for donations as it risks losing three of its main buildings.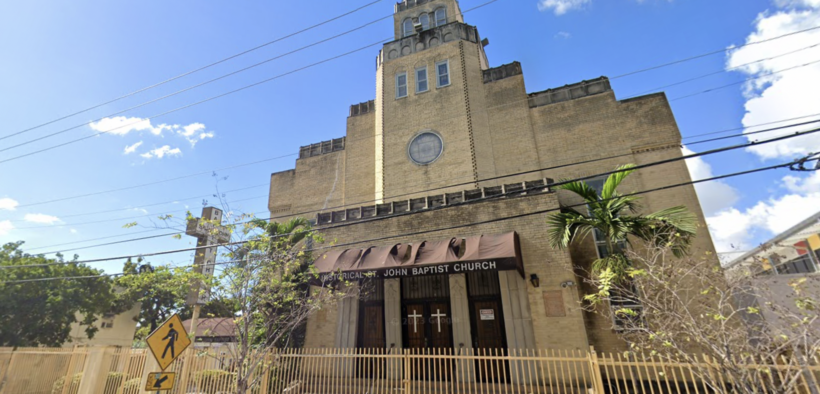 One of Miami's oldest Black churches has until September 11 to pay back a $1.6 million mortgage taken out in the church's name by its former pastor. If the church fails to pay, three of the church's buildings will be auctioned off.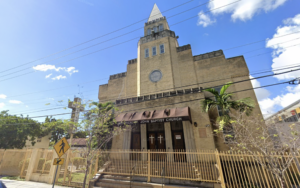 St. John Institutional Missionary Baptist Church in Overtown, Florida, has roots dating back to 1906.
The historic church is not part of the foreclosure. However, at risk are three of the church's main buildings, including its fellowship hall.
Marva Wiley, an attorney for St. John, told the Miami Herald the church knew nothing of the mortgage taken out in 2018.
After the initial loan—which ballooned to over $2.7 million due to accrued unpaid interest and fees—defaulted in late 2021, the mortgage lender, Taylor Made Lending, filed a foreclosure lawsuit in early 2022.
In July 2023, Miami-Dade Circuit Court Judge Vivianne Del Rio extended the auction date from August 14 to September 11, granting St. John more time.
Meanwhile, the monthly interest payment of $16,000 continues to build up. Authorities have rescheduled the foreclosure sale date multiple times since last March.
Bishop James D. Adams, 62, had been St. John's elected senior pastor since 2010. In 2017 and 2018, Adams signed his name to two mortgages totaling nearly $2.5 million, pledging three church properties as security against the loans.
Much of the borrowed money went to buying an expensive riverfront condo that Adams' lawyer says was meant to be his parsonage, according to the Herald. Adams moved in shortly after he signed for an $845,000 mortgage in the church's name in 2017.
Church leaders say they knew nothing about the mortgages when Adams took them out and fired him in 2021 after learning about them.
The church then sold the condo and paid off that mortgage but still owes $1.6 million on the rest.
Access to MinistryWatch content is free.  However, we hope you will support our work with your prayers and financial gifts.  To make a donation, click here.
Adams' attorney, Robert Harris, contends the congregation knew about the mortgages and that the church needed a new roof, new windows, and funds to pay new staff and musicians for Sunday services.
The church is asking the community for financial help through a GoFundMe page.
"Parts of the historic church could close forever unless we can raise enough money to pay off the mountain of debt incurred under our former pastor," the page says.
"Scripture reminds us that what was meant for evil, God can turn around for good – we humbly ask for your help."
The church says that for the last 117 years, St. John has been a vital part of Miami's Overtown community. "Some of our congregants are fifth-generation church members, carrying on their family's legacies providing essential services and spiritual support for those who need them most."
In 1992, the 1940-built cathedral was included in the National Register of Historic Places. The church, which has four times hosted the National Baptist Convention, was created by McKissack & McKissack, the first significant Black architectural firm in the United States.
"Please consider making a donation to pay off this enormous loan and restore our historic sanctuary," the church concluded on its Gofundme page.
"We know that with your support, we can help save one of Miami's oldest churches – and continue serving as a place of worship for future generations."
As of August 21, 2023, the GoFundMe campaign had raised $13,223 of its $3 million goal.