Lifeline or Scam?

A closer look at a Christian college offering correspondence degrees to prisoners raises more questions than answers.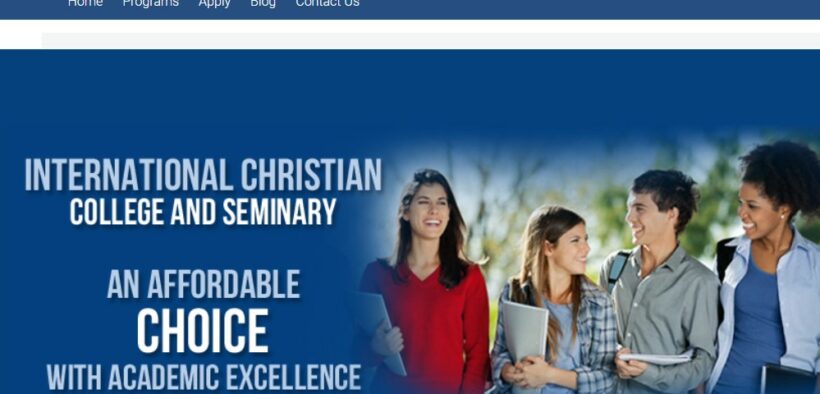 When one female prisoner in Texas learned about a Christian college offering a correspondence degree in Christian counseling, she told Laura, a MinistryWatch reader in Texas who has worked with prisoners since 2009.
Laura knows inmates can be vulnerable to scams, so she began investigating. After digging, she was left with more questions than answers.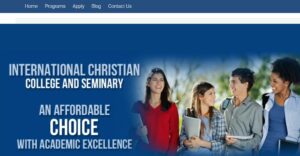 The International Christian College and Seminary (ICCS) is a college started in 2008 by Alexander Varga. It is headquartered in DeBary, Florida.
The college offers 16 associate degrees and 16 bachelor's degrees in areas like biblical studies, Christian ministry, and crusade evangelism ministry. It also offers a variety of masters and doctorate level degrees. The ICCS does not list a course catalog or degree program requirements on its website.
Neither does ICCS post information about tuition or cost of attendance on its website—but it claims to offer a limited time $500 scholarship to enrollees.
Access to MinistryWatch content is free.  However, we hope you will support our work with your prayers and financial gifts.  To make a donation, click here.
The school promotes "College Prison Programs for the Incarcerated," encouraging donors to sponsor an inmate's education and "save 85% off our standard tuition cost." Laura learned that the program had an overall cost of $1,825 for a two-year program, which could be paid in monthly installments as low as $12.95.
The GuideStar profile for ICCS says about Varga: "In late 2000 I was called by God to go into the seminary, yet I could not afford one. This circumstance inspired me to set the goal of establishing an affordable online Bible college."
"I obtained the best, most qualified professors to write the curriculum that I personally tested, and began to offer scholarships to disadvantaged future students with the same plight," it continues, adding that the school is "brimming with people."
The website does not share current enrollment numbers.
Its list of faculty includes only 10 professors. MinistryWatch reached three of them: Blake Loy, professor of biblical language; Enid Bozic, professor of foreign ministry; and Ilze Lyell, professor of biblical nutrition.
Loy told MinistryWatch he recorded one 45-minute video lecture for the college around 2015. He said he had very limited interactions with ICCS, all by email, and that he was never paid for the lecture. ICCS did no vetting of his educational background or experience that he could recall. Loy had no idea he was listed as a faculty member at ICCS and planned to contact the college to be removed.
When Bozic responded to MinistryWatch's email, she wrote, "I was never a professor of foreign ministry." She sent an application to ICCS about 10 years ago, but said she never got a response and never taught there.
Ilze Lyell had a good experience with ICCS, saying she was timely paid for the instructional videos she made for them a few years ago. However, she was unaware she was still listed as a member of the faculty.
When MinistryWatch reached out to ICCS by phone, the person answering did not identify himself and declined to answer our questions. Although he said he was not the ICCS president, he answered definitively that the college did not wish to participate in any article MinistryWatch would write.
ICCS claims to be accredited by the International Theological Accountability Association. The Association describes itself as "a voice for self-regulation of academic quality through accreditation recognized as a non-governmental accrediting agency and the accreditor for theological institutions." It is not recognized as an accrediting agency by the U.S. Department of Education.
One of the oldest accrediting agencies for faith-based education in the United States, the Association of Biblical Higher Education (ABHE), does not list ICCS as one of its members. When accrediting institutions of higher education, it evaluates the credentials of faculty members and the course curricula, and examines student achievement, recruiting and admission practices, and student support services.
ICCS was granted its 501(c)(3) ruling by the IRS in 2008. For the 2022 fiscal year, it completed a Form 990-N postcard, allowed for groups with annual income not greater than $50,000. It is not a member of the Evangelical Council for Financial Accountability.
Main photo: Pexels / Creative Commons