Kanakuk Survivors Advocate for Missouri Bill to Extend Statute of Limitations for Abuse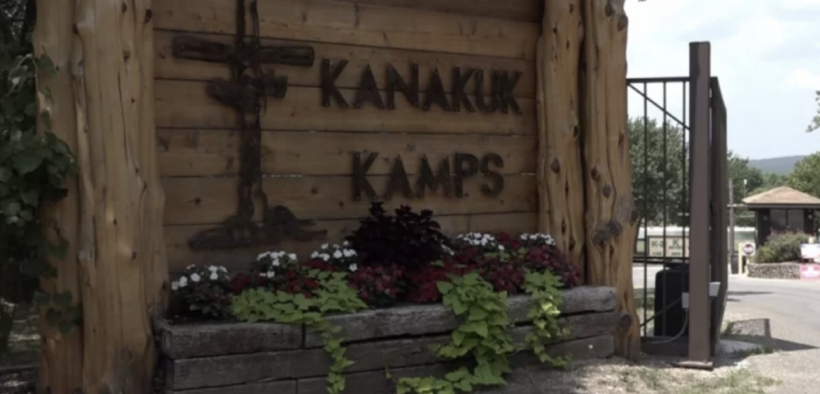 Kanakuk abuse survivors testified at a hearing last month on new legislation that would modify the legal process for reporting child sexual abuse.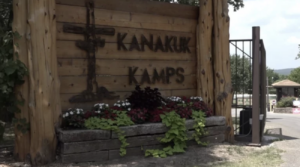 On February 13, survivors and family members of victims of sexual abuse at Kanakuk Kamps, a popular evangelical camp outside Branson, Missouri, testified before the Missouri House Judiciary Committee in support of a new bill regarding the statute of limitations for sexual abuse.
The bill, H.B. 367, proposed by local state Rep. Brian Seitz, offers an extension of the civil statute of limitations. As a result, victims may file civil actions any time before the victim turns 55. Furthermore, the bill would allow survivors to revive cases that authorities dismissed before the bill's passing due to statute of limitation issues.
Elizabeth Phillips testified before the committee that the non-disclosure agreement her brother had to sign as part of his abuse settlement with Kanakuk left him afraid to speak about the incident to anyone.
Her brother, Trey Carlock, committed suicide in 2019 following his abuse by Kanakuk counselor Pete Newman. Newman is serving two life terms plus 30 years in a Jefferson City prison for molesting children.
Access to MinistryWatch content is free.  However, we hope you will support our work with your prayers and financial gifts.  To make a donation, click here.
"I used to refer to him as a survivor," Phillips said about her brother. "But he didn't survive past the age of 29, so now I refer to him as a victim, and I'm trying to be his voice.
"It's time to stop the clock for child sex abuse survivors," she continued. "Don't rush them into civil litigation like my brother. A short statute of limitations can be lethal, as my family knows, and another form of rape."
"The average age of disclosure is 52," Phillips said. "Missouri currently stops the clock at 31 years old, and you're pushing child rape victims, forcing them to sprint a race when they're struggling just to survive and heal."
Evan Hoffpauir, who also endured Newman's abuse at Kanakuk, said the trauma and embarrassment caused him to hide what had happened to him until 2022 when after learning that Kanakuk knew of Newman's predatory behavior and failed to protect children, he gathered the courage to tell his family and seek legal help.
Hoffpauir said when he sought legal help to hold his abusers accountable, he was "crushed" to discover he was only a few years past the Missouri statute of limitations.
"The law was telling me there was nothing to be done about it, and the clock had run out on me," Hoffpauir said.
In addition to advocates who spoke in favor of the bill, others appeared before the committee to oppose the changes.
Michael Essma from a Kansas City law firm testified on behalf of the American Tort Reform Association.
Although he mentioned a few foreseen issues with the bill, Essma said his client's concern mainly focused on the bill's retroactivity.
Lobbyist Rich AuBuchon also spoke against the bill, but started his testimony by stressing that his issue was not about the subject matter.
"Let me start by saying that I am not here to protect some sex offender," he began.
AuBuchon continued, "The acts perpetrated upon these people are wrong. We agree with that. It shouldn't have been done. There is a criminal sanction for those folks. What we see here, though, is forgetting about our Constitution.
"Even defendants in this particular case, no matter how abhorrent, have a right to due process in the state of Missouri, and our job is to preserve the right to due process," he said.
MinistryWatch reported last spring that at least two Kanakuk counselors have gone to prison for crimes committed while on staff. The prosecutor overseeing Newman's case said the number of victims could be in the "hundreds."
Additionally, Lee Bradbury pleaded guilty in 2013 to four sex-related charges involving campers at Kanakuk. Five other men who served on Kanakuk's staff in the 1980s, '90s, and 2000s were convicted of sex crimes perpetrated after they served on Kanakuk staff.
Kanakuk came under fire when a case disposition for a lawsuit revealed Kanakuk leaders knew about Newman's abusive behavior at least six years before they fired him. As a result, one of Newman's victims won a nearly $20-million default judgment against Newman in 2018—the largest judgment of its kind in Missouri that year.
Seitz's bill will soon undergo an executive session hearing before a committee vote. The bill's fate remains in question as committee members have yet to agree on whether to pass the bill.