Victims of Kanakuk Counsellor Speak To Dallas TV Station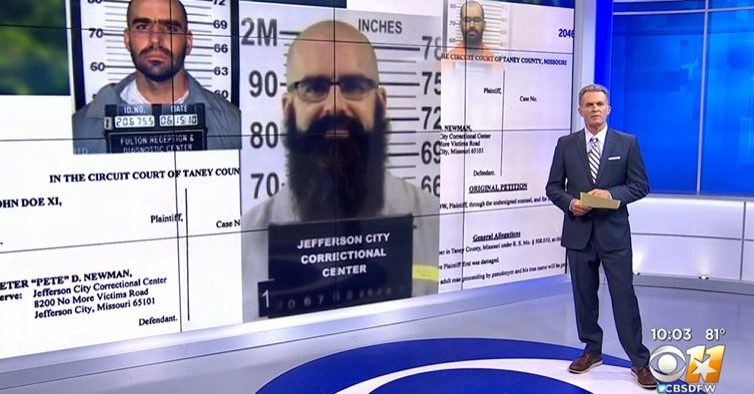 A group of sexual abuse victims and family members went public with their concerns about former Kanakuk counsellor Peter Newman in an interview that aired on the CBS affiliate in Dallas.  The story aired last Thursday, and is now on the station's website.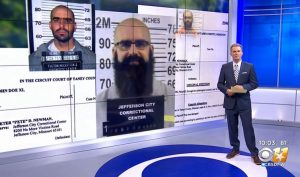 None of the victims were identified on camera, citing privacy concerns and the fact that some of them had signed a non-disclosure agreement.  
When asked why they would risk financial consequences by coming forward, one of them said, "I have a story that I want to be told."  Another said, "It's a cry for justice."
Each person in the CBS-Dallas news report says he or she, or a family member, was sexually abused at Kanakuk Kamps between 1999 and 2008.
Many of the victims are from the Dallas area, since Dallas is one of the key markets for the Missouri camp.  During the summer, Kanakuk even runs regular bus routes from Dallas to Missouri to transport campers. 
"Kanakuk is thick in this area," says a female in the news story. "Dallas is one of the top markets," according to another.
Former Kanakuk counselor Peter Newman is serving two life sentences for sexually abusing boys at the camp for many years.  Kanakuk has consistently maintained that Newman's behavior was an aberration, and that when Kanakuk's leadership discovered the abuse, they put policies in place to prevent it from happening again.
Access to MinistryWatch content is free.  However, we hope you will support our work with your prayers and financial gifts.  To make a donation, click here.
However, the website FactsAboutKanakuk.com disputes that narrative.  It says Kanakuk leadership – many of whom, including Kanakuk's president Joe White, still work at Kanakuk – knew about Newman's behavior for years before dealing with it.  Further, FactsAboutKanakuk.com wants victims to be released from non-disclosure agreements that would then allow for the release of new information to the public.  A petition demanding the release of victims and their families from the NDAs just passed 15,000 signatures.
The victims interviewed for the CBS-Dallas piece say the fact that some of the abuse incidents took place more than a decade ago is irrelevant.  Without full transparency and accountability, the sense of injustice continues.  One man in the video said, "We were just broken.  Now we've had time to build ourselves up spiritually, mentally, emotionally, where we can have these conversations."
Kanakuk issued a statement in response to inquiries from the TV station.  It said:
"This has been a painful experience for all involved, none more-so than those who endured abuse by Pete Newman who still carry the tragedy of his horrific actions with them. Our hope and prayer is first and foremost for healing and restoration for them and their families.

"We remain incredibly sorry that this happened to anyone, and regret that we missed the warning signs of abuse. Preventing future abuse has become the hallmark of our camp operations with the Kankakuk child protection plan. This comprehensive 340-point program is more complete, inclusive, and reliable than any amount of background checks, which are typically relied upon at most youth-serving organizations.

"Our commitment to child safety is resolute. As for survivors today, we remain committed to finding solutions that bring healing to them and their families."
However, the Facts About Kanakuk website questions the sincerity of such statements.  It says, "Kanakuk should immediately release all victims who have privately settled with the camp from their NDAs and similar clauses.  Joe White and other camp leadership must call for an independent investigation into Kanakuk Ministries and its affiliates.  Listen and respond.  Until the camp meets its words with action, apology not accepted."