Kanakuk Makes Millions, Then Takes Millions in PPP Funds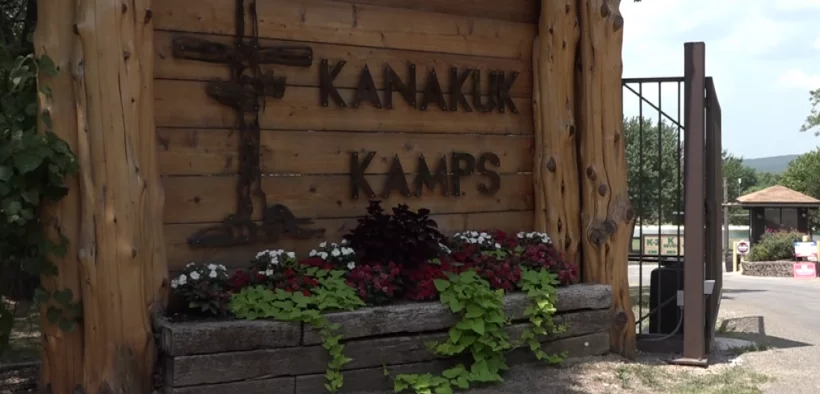 The Paycheck Protection Program (PPP) is a multi-billion program designed to help companies – including non-profit organizations – keep employees on the payroll.  The money was distributed in the form of a bank loan that would be forgiven – paid by the federal government – if the money was used to keep employees working.   A key provision of the PPP is this:  Organizations must affirm in writing that without the money there was a likelihood that those jobs would be lost.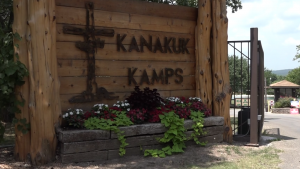 The PPP was designed to help organizations that would have to shut down or experience severe financial hardship during the pandemic.  
However, Kanakuk Kamps, in Missouri, didn't shut down last summer.  They operated a mostly full schedule all summer in 2020 – despite the fact that this decision led to an outbreak of COVID cases in August.  Financial statements for 2019 and 2020 are not yet available, but Kanakuk's Form 990 for the year ending August 31, 2018 (the latest available), show that Kanakuk made more than $8-million in profit on revenue of about $35-million.  Over the past decade, Kanakuk's revenue approached a quarter-billion dollars ($244-million).  Though a non-profit that raises money in addition to charging its campers, it showed a profit of $24-million during the decade.
Nonetheless, Kanakuk Ministries and related organizations received a total of $3.295-million in PPP funds on April 3, 2020.  Most of the funds went to Kanakuk Ministries, with $166,700 going to Kanakuk Institute and $698,500 going to Kids Across America.  These loans came from the Central Bank of Branson.  K Life ministries also received an additional $459,400 on May 1, 2020 from Regions Bank. 
Access to MinistryWatch content is free.  However, we hope you will support our work with your prayers and financial gifts.  To make a donation, click here.
So why would a camp that didn't close last summer – and made more than $24-million in the decade between 2009 and 2018 — need millions more to make payroll?
MinistryWatch posed that question to Kanakuk leadership.  Here is Kanakuk's response, from John Jensen, Kanakuk's Chief Business Officer:
Kanakuk Ministries received a Paycheck Protection Program Loan ("PPP Loan") administered by the Small Business Administration ("SBA") under the Coronavirus Aid, Relief, and Economic Security ("CARES) Act".  This PPP Loan is publicly available information and was previously reported in multiple media outlets.  I assume you already have access to this information.

Kanakuk Ministries pursued the PPP Loan in compliance with the original intent of the CARES Act.  That is (per the SBA) to "…help businesses keep their workforce employed during the COVID-19 crisis."  Despite the significant uncertainty of knowing if we would survive the pandemic or even be allowed to open camp for summer 2020 (or beyond), Kanakuk retained its full employment and used PPP Loan proceeds to help cover a portion (but not all) of these costs.  

The PPP funds offset less than 30% of the financial impact to the ministry from the COVID-19 pandemic.  Despite holding summer camp, the higher operating costs and the lower enrollment significantly impacted the financial results.   

Kanakuk Ministries has not received PPP Loan forgiveness at this time.  
Experts tell MinistryWatch that it is not illegal to apply for and accept PPP funds even if it is not clear they are absolutely necessary.  The applicant must certify that the "current uncertainty makes this loan request necessary to support the ongoing operations of the Applicant."  In other words, according to Shane McCall at SmallGovCon.com, "there is no reason that they be virtually bankrupt."  
However, public scrutiny of the PPP program has intensified.  Last year, Sen. Marco Rubio posted on Twitter that PPP loans were only for businesses on the verge of collapse. Specifically he said, "applicants must certify they've been harmed by crisis & need #PPPloan to operate.  Any company with revenue to cover operations isn't eligible."  While this tweet is not strictly true, it does signal that the authorities are going to take PPP fraud seriously.
The Department of Justice (DOJ) has said those who try to defraud the PPP program could face jail time.  
The DOJ charged two men in Rhode Island for allegedly seeking to fraudulently obtain over a half a million dollars in PPP loans.  FBI Special Agent in Charge Joseph R. Bonavolonta said the "arrests should serve as a warning to others that the FBI and our law enforcement partners will aggressively go after bad actors like them who are utilizing the COVID-19 pandemic as an opportunity to commit fraud."
Of course, jail time is at the far end of a long process.  Any organization who takes the money in good faith but doesn't need it can simply give it back.  Or, it can use the money for other purposes and convert the PPP loan into a more conventional loan that has to be paid back over time.