Jang-Related Group Purchases Baltimore Property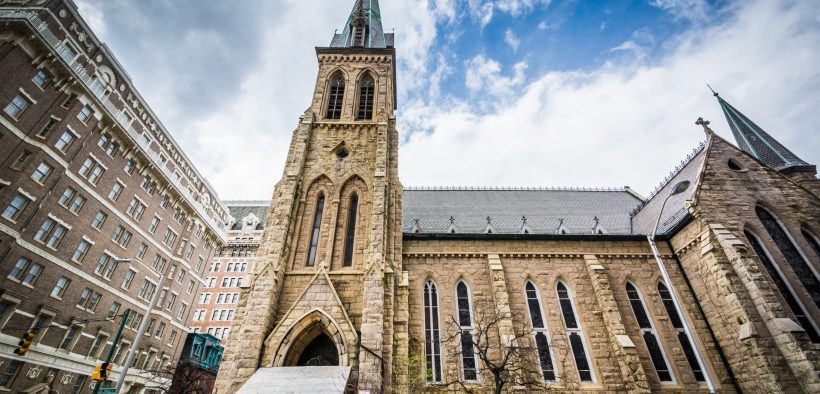 Olivet Assembly USA has purchased a historic Baltimore church.  The sale price was for $550,000.  The property was put up for auction after its owners were unable to address code violations on the historic building.
Olivet Assembly USA is a division of World Olivet Assembly.  Both organizations, as well as Olivet University, are associated with controversial Korean pastor David Jang.
The New Refuge Deliverance Cathedral, originally known as Christ Protestant Episcopal Church and later as Christ Church, was bought by St. Louis-based Olivet Assembly USA as a base for a new local ministry, Baltimore Brew reported.
It's the latest of several acquisitions for the controversial group, which has been associated with criminal activity in the past.
The city had tried repeatedly to get New Refuge to fix code violations including falling roof tiles and broken windows and placed scaffolding around the building in 2013 to protect pedestrians. Because the building is in a historic district, repairs must follow specific preservation guidelines and are often more expensive.
Access to MinistryWatch content is free.  However, we hope you will support our work with your prayers and financial gifts.  To make a donation, click here.
The building was offered at auction, but Olivet contacted the sellers about a potential purchase after the bidding deadline had passed, according to the Brew.
World Olivet Assembly was founded by alumni of Olivet University, a faith-based college established by Korean American pastor David Jang, who remains the school's international president, according to the California-based university's site.
In January, World Olivet Assembly's Creatio International Christian art and design fellowship division bought Temple University's former art school campus in Montgomery County, Pennsylvania for $3 million to create a "new center for artists and architects."
In October, the group announced it had acquired a chapel and several office buildings formerly used by Central Baptist Church in Sanford, Florida to serve as an administrative center for Youth Evangelical Fellowship (YEF), a WOA-affiliated parachurch organization.
Jang founded Olivet Theological College and Seminary, later Olivet University, in 2000 in Seoul and Los Angeles.  The school moved from L.A. to San Francisco in 2004, eventually occupying a former University of California-Berkeley continuing-education campus.
In 2018, the Manhattan District Attorney's office charged four individuals and four organizations that are part of Jang's network with financial violations including an embezzlement scheme involving the use of real estate for money laundering. In 2019, former executives from two Jang- affiliated enterprises pleaded guilty to a $35 million money laundering and fraud scheme after long denying any guilt and claiming that their companies were not connected to each other or to Jang.
The University also pleaded guilty to one count of conspiracy and one count of falsifying records in connection with its purchase of the former Harlem Valley Psychiatric Center in upstate New York, according to the Brew.