Hillsong Report Highlights Ministries Operating Like Businesses — But Without Public Accountability

Report features a lucrative honorarium model tempting many U.S. pastors to pay to play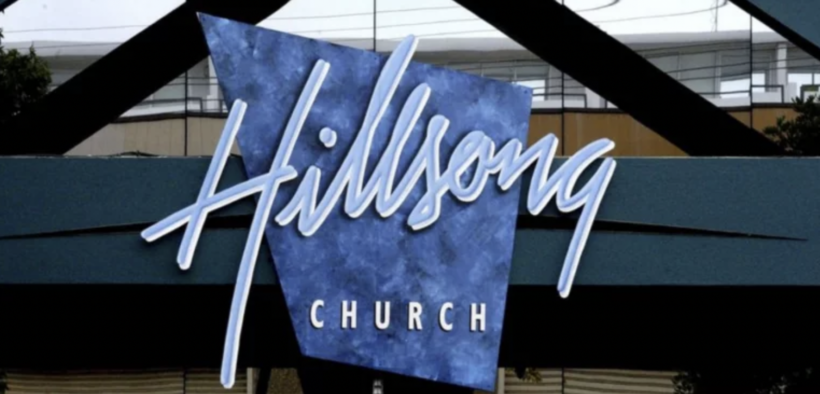 Last month, a whistleblower document disclosing Hillsong Church's financial details highlighted the burgeoning popularity of reciprocal honorarium practices in ministries worldwide.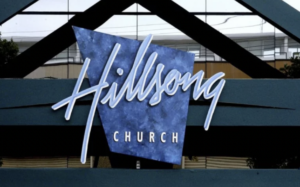 A common growth strategy in the for-profit business circuit, honorariums are fees given to someone for something outside their normal job responsibilities—like giving a talk. The practice has found its way into evangelical circles. Although the amounts are often negotiable, more evangelical speakers require a fee to secure bookings.
Findings in the Hillsong report are prompting donors to question at what point giving sermons or talks is or is not part of a pastor's job.
Also, how should leaders report honorariums if they regularly require a fee to speak?
The custom of inviting and hosting guest speakers is nothing new for churches. Traditionally, host churches have covered travel expenses associated with guest visits, including accommodations, gifts, and flights.
Payments were usually limited to "love offerings" or the opportunity for the visiting speaker to sell books and resources.
The Hillsong documents show Hillsong is one of many ministries engaged in extravagant spending, including exchanging honorariums. The report lists several American ministries financially benefiting from honorariums.
For example, the highest honorarium payout listed went to Dallas-based Bishop T.D. Jakes at nearly $150,000. According to the document, Jakes has consistently received honorariums starting at $100,000 for speaking at Hillsong Conferences.
Close behind him, Joyce Meyer also topped the list with honorariums ranging from $100,000 to $133,420.
Honorarium totals received for speaking at Hillsong conferences between 2005 and 2011 included $333,842 to Joyce Meyer; $290,924 to T.D. Jakes; $119,153 to Jentezen Franklin; and $88,196 to Louie Giglio.
Honorariums earned for Hillsong Conferences from 2005-2011
The documents show Hillsong paid these honorariums on top of airfare (which averaged around $10,000 for business or first-class tickets per person), luxury accommodations, fine dining, love offerings, and expensive gifts.
In addition, speakers earned tens of thousands of dollars through book and merchandise royalties promoted and sold at Hillsong's conferences.
Access to MinistryWatch content is free.  However, we hope you will support our work with your prayers and financial gifts.  To make a donation, click here.
The report also revealed a money-generating network of reciprocal honorariums through Hillsong Family: a membership program granting church access to Hillsong's network in exchange for 3% of their monthly tithes, with a $100,000 (per month) cap.
Hillsong Family members gain access to a mutually-benefiting process where Hillsong welcomes them to speak at Hillsong Church, and, in return, the guest invites a Hillsong leader to their church to receive equal luxury treatment and honorariums.
Members also reciprocate the strategy with others within the network.
The honorarium payments average between $10,000 and $25,000 per talk and are paid through tax-free contributions of church tithes and above-tithe donations. Many speakers collect them in addition to church salaries, nonprofits where they serve, and royalties received for merchandise and programs.
The report says over 40 churches paid 3% of their tithe to Hillsong Family for entering the lucrative reciprocal honorarium network.
Are U.S. ministries adopting similar models to Hillsong?
All American Entertainment (AAE), a talent booking agency specializing in keynote speakers for events, currently advertises several Hillsong-connected pastors for their speakers bureau.
Although fees are presented as a general guideline, advertisements for Judah Smith, Levi Lusko, Robert Morris, Rick Godwin, and Holly Wagner say they will speak for $5,000 – $10,000. Paula White's fee falls in the $10,000 to $20,000 range.
Creflo Dollar and Louie Giglio will speak in exchange for $50,000 and $100,000, and inviting T.D. Jakes or Joel Osteen will set one back between $100,000 and $200,000, not counting travel, accommodations, and dining.
Listings for Joyce Meyer, Ed Young Jr., Stovall Weems, and husband-and-wife duo Rich and DawnChere Wilkerson require contacting the agency to discuss fees.
A report from the Trinity Foundation said in 2007, Trinity Broadcasting Network (TBN) spent $1,015,177 on honorariums and stopped individually listing honorarium expenses on its Form 990s by 2008.
Unlike many U.S. ministries fronting speakers, John and Lisa Bevere's ministry, Messenger International, includes honorariums in their financial reporting. Their recent financial report, which Messenger International shared with MinistryWatch, lists $523,172 in honorarium income for 2021 and $475,252 in 2022.
Many ministries no longer file 990s or financial reports: if they do, they may not specify honorariums. However, if pastors receive honoraria regularly, it is considered a business and they are required to file form 1099-Misc when appropriate.
As pastors try to reach more people by publishing books, and through programs and circulating stages worldwide, many are forming LLCs under their church status, making tracking stewardship more difficult.
Accepting honorariums is not illegal, and the IRS does not require churches to report their handling of funds. However, the reciprocal speaking circuit could entice pastors to adopt secular wealth-building models with little public accountability as more organizations withhold their 990s.