Harding School of Theology Set to Leave Memphis

Tuition price decrease announced to coincide with move after 65 years.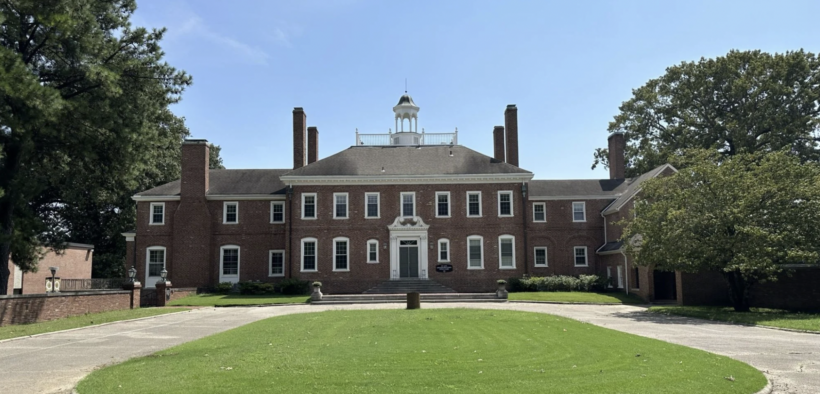 Harding School of Theology in Memphis, Tenn., the only freestanding seminary among Churches of Christ, will move to the main campus of Harding University in Searcy, Ark., beginning in fall 2024.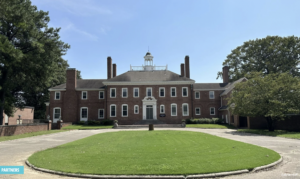 An Aug. 5 email to Harding University employees and Harding School of Theology students linked the move to an "epidemic shortage of ministers." Harding also announced graduate school tuition in theology programs will be reduced from $740 to $100 per credit hour.
The $740 figure is for master's and certificate programs. Doctoral students pay $460, according to the Harding School of Theology website. Most students get about 50% off their tuition in scholarships.
The 14 school of theology employees, including four teaching faculty, were notified by phone immediately after an Aug. 4 university board meeting. Harding President Michael Williams and vice president Jean-Noel Thompson met with them a week later in Memphis. All the faculty positions and people will be retained, Williams said.
"Whether they will move to Searcy –– it's really premature to go there," the president said.
Regarding staff, Williams said decisions will be made on a case-by-case basis.
He described the move as a "reallocation of resources," adding that a transition team that will emanate from his office will be established to make things work.
Board of trustees chair Charles Ganus called the move a "transformative initiative" that will "strengthen Harding's efforts to prepare more ministers around the world."
'How to be sustainable'
The decision follows last year's closing of Lipscomb University's Austin Center in Texas — formerly the Austin School of Theology — and the 2021 closing of Ohio Valley University in Vienna, West Virginia.
"Like a lot of seminaries, we've struggled," said Jim Martin, vice president for Harding School of Theology. "There's disappointment and a sense of loss, but it's not a surprise."
Martin has been with the Memphis school since 2014. He had decided prior to the announcement that the 2023-2024 academic year would be his last.
The challenges seminaries face can't be separated from the nationwide preacher shortage, he added.
"As churches are dealing with how in the world do we find ministers, seminaries are dealing with how to be sustainable," the longtime minister said.
He said the fall 2022 enrollment of 110 was a significant decline from previous decades, though it increased slightly the past two years.
Access to MinistryWatch content is free.  However, we hope you will support our work with your prayers and financial gifts.  To make a donation, click here.
Harding's Searcy-based graduate programs enrolled 1,172 in fall 2022, but undergraduate enrollment, at 3,523, was down nearly 30% over the past decade. According to its website, Harding offers graduate programs in 40 fields, most of them in Searcy. Harding School of Theology offers three master's and one doctoral degree. No theology graduate programs are offered in Searcy.
Graduate theology courses were first taught in Memphis in 1955 as extension classes. Three years later, the board created a permanent home for the Harding Graduate School of Religion in Memphis, and it was known by that name until 2011.
The Memphis campus is accredited by the Association of Theological Schools for on-campus and online degrees. Jim Moore, ATS director of accreditation, said relocations are governed by the U.S. Department of Education and are considered a "substantial change."
"The accreditation bodies will visit the new location to ensure all the necessary resources are present," Moore said. But the move "will not jeopardize the students" there now because the Department of Education "requires that a school teach out their students at the present location."
The 13.8-acre campus in east Memphis includes one education building, a large administration building known as "the mansion," the library and three apartment buildings. The Shelby County Assessor of Property website lists the land value at $2.14 million but does not provide an appraisal for the structures of the nonprofit entity.
Williams said university bylaws require board approval for any asset to be acquired or liquidated, and Harding University "will begin the process of due diligence to see if and when property is sold."
Williams demurred about how any proceeds from a sale might balance a decrease in tuition dollars resulting from the cut.
"We're not saving anything," the president said. Rather than investing in infrastructure for a second campus, "we want to put it in the hands of the students, usually ministers who are pursuing a graduate degree."
'There's a sadness to it'
On social media, Harding School of Theology alumni mourned the loss of the beloved Memphis program and internships available in a major city — and worried over the fate of the school's renowned theological library.
But Williams said that while he realized the significance of moving the program, "We're not shuttering HST. … The question was not should it be in Searcy or should it be in Memphis but how can HST flourish in the future?"
He said few students today are full-time residential students in Memphis.
Bob Turner, senior minister for the White Station Church of Christ in Memphis, earned his M.Div. at the graduate school and was librarian there for 11 years. He called the seminary a "peacemaking presence."
"It's the only school I've been associated with that is universally beloved, no matter where churches were on the theological spectrum," the preacher said.
Mike Cope, director of the Harbor Bible lectures at Pepperdine University in Malibu, Calif., earned a Harding University bachelor's and Harding School of Theology master's degree and said he shared the feelings of fellow alumni.
"There's a sadness to it," Cope said. "It was a great experience. … It was a vibrant campus life. It was collaborative learning with great professors, a greater level of freedom to think than I'd experienced in undergrad. All of us are sad about that."
But he said he trusts Williams' leadership "to bring a greater level of academic freedom. He's been a strong but positive influence already at that campus."
Some alumni questioned whether the move to Searcy would be less welcoming to women in ministry degrees.
Jessica Hemenway Knapp, minister of The SEED Gathering, an on-campus church plant in Tucson, Ariz., completed most of her coursework for a master's in Christian ministry before health issues and the pandemic forced her to take a break. She was thinking of returning in fall 2024. Now she's not sure.
"One of the hesitations I had when first enrolling was how I'd be viewed as a woman in ministry called not to do ministry to children but something different — youth or campus ministry. And I've preached now — that's not always acceptable in Churches of Christ."
But, she said, she was welcomed in Memphis, despite some differences.
When she took the preaching class, she was allowed to preach "in the chapel, but not in chapel," meaning not in the chapel assembly.
But, Knapp said, her numerous classmates from Searcy "were in awe at the freedoms I had. Women in Searcy did not have those kinds of freedoms."
Devin Swindle, director of Harding's Center for Preaching, part of the undergraduate program in Searcy, disagreed. He said that in his 10 years teaching homiletics, he has had many young women preach in his class.
He acknowledges diversity of views on the issue.
"I hear a lot of people who say, 'I wish Harding's president would do this or the board would do this.' Maybe it's not about the board or the president. It's about the way the institution reads the Scripture."
Swindle said women can participate in ministries besides preaching.
"I do not personally believe women ought to be preachers, but I understand not everyone in class agrees with me about that. Not every church agrees. So, when I have young ladies that come to Harding, I'm going to train them to the best of my ability just like anybody else. What they do with that is up to them."
'Best theological library in our fellowship'
Jessica Holland, director of the library at Harding School of Theology, referred questions to the president's office in Searcy, as did numerous other employees in Memphis and Searcy.
Williams called the Memphis library world class and said, "We will move the HST library to its home on the main campus."
Librarians from other universities associated with Churches of Christ have been discussing the challenges such a move presents.
Harding University alum James Wiser, now dean of library services and educational technology at Abilene Christian University in Texas, described the Churches of Christ academic librarians group as "very active."
"We are very close friends, and the conversations we are having now are, 'How can we help?'"
Wiser also was head of graduate campus libraries at Pepperdine for four years. He described the Harding School of Theology's Graves Memorial Library as "without question the best theological library in our fellowship, and I say that as dean of the library at ACU — our library is the best library within Church of Christ institutions — but for theology, theirs is the best."
Graves library has a substantial endowment to support its circulating collection of 150,000 volumes and over 300 journals.
The sheer size of its holdings will make any process of merging it with the library in Searcy difficult and expensive, Wiser said. Complicating the process further, the two libraries are on different classification systems — Harding School of Theology on the Dewey Decimal System and the main library in Searcy on the Library of Congress Classification. Conversion could take years.
Carisse Berryhill, also a Harding alum, called the grad school library "the finest theological library between Chicago and New Orleans and between Nashville and Dallas."
Berryhill spent almost 12 years as a librarian at Harding School of Theology before joining the ACU library staff as archivist and special collections librarian in 2004. She has taught online for Harding School of Theology for 10 years, including a Restoration history course required for all degrees, and for 18 years has taught the theological librarianship course for the University of Illinois at Urbana-Champaign.
"I think a library is so central not just to students but to the whole community of churches. People think it's all online now," the veteran librarian said, "but there are people in there every day doing research that can't be done online."
Wiser agreed. "Theology is still heavily print oriented. You can say, 'We're going to digitize it' or 'It's all online.' You can do it in other fields but not theology," because the discipline as a whole is very conservative and print focused. Major publishers such as Brill, Eerdmans and DeGruyter do not license digital books to libraries.
Harding School of Theology also has the second largest collection of archives and special collections regarding Churches of Christ after ACU, which has prompted particular concern because historic documents require special facilities and specially trained archivists.
Williams said Brackett, the main library in Searcy, will be the hub. But he acknowledged the need to "develop a strategy on how we'll deal with the archives and special collections that aren't used on a regular basis — but the Restoration history archives are rich. We're going to preserve that, but we have to figure out how to do that to continue opportunities for research within HST and for a number of different scholars."
"We're not going to move it to some warehouse," he said. "It will be moved to a climate-controlled facility."
Climate control is important because fragile and rare archives and special collections require special facilities and training. At present, Wiser said only Harding School of Theology, Pepperdine and ACU have staff and large spaces to manage these materials. Lipscomb University in Nashville, Tenn., and Oklahoma Christian University in Oklahoma City have tiny rooms "that they sort of think of as afterthoughts."
"We have an ethical obligation as members of Churches of Christ," Wiser said, "to make sure the archives and special collections find a safe and secure place."
This article was originally published by The Christian Chronicle.
Harding University has three stars and a "C" transparency grade in the MinistryWatch database, and a donor confidence score of 59 ("give with caution").