Gateway Church and Robert Morris Ministries Provide Little Transparency

Texas megachurch has an interrelated web of ministries that offer little information to the public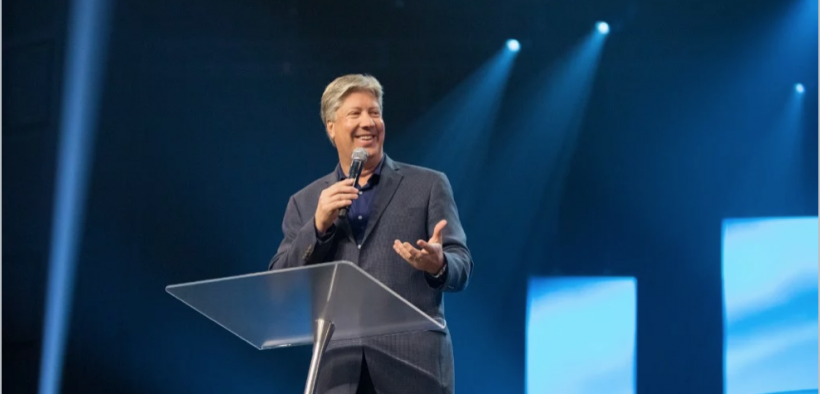 Gateway Church, Gateway Publishing, Gateway Music, Pastor Robert Morris Ministries, and the Robert Morris Evangelistic Association—all these entities seem to be interconnected, but there is little financial and organizational transparency made available to the public.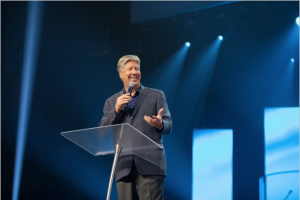 Gateway Church is a megachurch led by senior pastor Robert Morris that claims over 100,000 in attendance each weekend. Its main campus is in Southlake, Texas, but it has eight other Texas locations and a campus in Jackson Hole, Wyoming. The church was formed in 2000.
Gateway Church's website includes a store where consumers can buy products produced by Gateway Publishing, Gateway Music, and Pastor Robert Morris Ministries. These purchases appear to be exempt from sales tax, but it is not clear where the income goes.
According to Internal Revenue Service rules, a church must report income from unrelated trade or businesses.  However, income from the sale of merchandise and publications may be allowed if the items involved have a substantial relationship to the exempt purposes of the organization.
Gateway Church filed a Form 990-T with the IRS, which only reported unrelated business income for rental property, not from the sales of publications or musical products. No recent financial audits could be located on the church website. The 2020 Annual Report did not include a financial statement.
Access to MinistryWatch content is free.  However, we hope you will support our work with your prayers and financial gifts.  To make a donation, click here.
Additionally, a search of business entities with the Texas Secretary of State's office did not result in any business or non-profit entity resembling Gateway Publishing, Gateway Worship, or Pastor Robert Morris Ministries.
So do Gateway Publishing, Gateway Worship, and Pastor Robert Morris Ministries function as subsidiaries of Gateway Church?
Another business entity, the Robert Morris Evangelistic Association, appears to be related as well. It is a recognized non-profit 501(c)(3) organization with a Form 990 tax form on file with the Internal Revenue Service.
The Association does not appear to be a member of the Evangelical Council for Financial Accountability (ECFA). Membership in ECFA is voluntary, but it provides accreditation to member organizations based on seven standards of accountability.
Based on its 2019 Form 990, Robert Morris Evangelistic Association received $193,626 in contributions, yet it paid Morris an annual salary of $300,000.  In 2018, his salary was $350,000, though revenue for the organization was only about $211-thousand.  There are no other paid employees listed on the organization's Form 990.  The Form 990 says that Morris works for the organization about 15 hours per week.
The salary earned from the Association is likely in addition to his salary as senior pastor of Gateway Church. Churches are not required to file a Form 990 with the IRS, so that information is not public.
According to Charity Navigator, the Robert Morris Evangelistic Association's mission is "promotion of the word of God and Christianity through ministering, preaching, teaching, and speaking in both public and private forums."
The Association received a passing score of 85 by Charity Navigator, suffering reductions because of lack of a website, conflict of interest policy, and document retention and destruction policy.
Closely related in purpose to the evangelistic association is Pastor Robert Morris Ministries, a television and radio ministry. "Our purpose is to share God's Word throughout the world and help people become followers of Jesus Christ and develop an intimate relationship with God," according to its website. Although no evidence of its status as a recognized 501(c)(3) non-profit organization or as a charitable organization in Texas could be found, it accepts donations on its website.
In 2017, Morris announced that Gateway Church would cut between 10 and 15 percent of its staff based on an internal analysis.
"In order to continue as a healthy church and to facilitate this continued local growth and global influence, we have spent months reevaluating all of our processes, systems, ministries, people, and services, and we have found it necessary to prune some areas in order to facilitate new growth for future expansion," said a written statement by the church at the time.
Ministry Watch made multiple attempts to reach Gateway Church and Pastor Robert Morris Ministries about the organizational structure and financial transparency of the affiliated organizations, but we did not receive a response.
Morris made national news in 2020 when he attended a ceremony at the White House at which President Donald Trump formally announced his nomination of conservative Amy Coney Barrett for the Supreme Court. Soon after the event, at least 10 attendees tested positive for the coronavirus, including former New Jersey Gov. Chris Christie, and Pastor Greg Laurie of Harvest Christian Fellowship in Riverside, Calif.  Days later, Morris spoke from the pulpit at Gateway, dismissing criticism that the White House announcement was a "super spreader event" and describing himself as "ridiculously healthy."