Fundraising Platform Network For Good Is Sold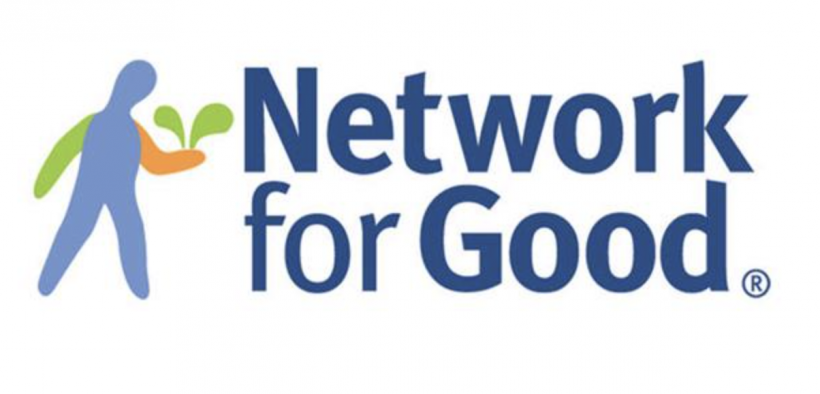 The corporate umbrella under which three of the nonprofit sector's most recognized tech names were joined in August 2021 doesn't yet have a public, branded name, but that wasn't a barrier to yet another acquisition.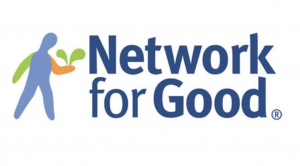 The venture that joined EveryAction, Social Solutions and CyberGrants is adding fundraising platform Network for Good. Terms of the deal were not disclosed but industry experts estimated the addition to be worth north of $300 million and a combined value in the neighborhood of $3 billion for the combined operations.
The combination has been funded by venture and investment firm Apax Partners LLP, which invests in companies across four global sectors of technology, services, healthcare, and Internet/consumer.
There are two elements of Network for Good, a tax-exempt entity through which fundraising transactions are made and a certified B-Corp which operates the constituent relationship management (CRM) and other tech services. The most recent federal Form 990 for the nonprofit side is for 2020 and shows $682 million of donation transactions, which generated fees of $7.8 million for the corporate side. The corporate side also earned undisclosed income from the CRM business.
Erin Mulligan Nelson, chief executive officer of the umbrella organization, told The NonProfit Times that all four brands will continue to use a donor-advised fund (DAF) for transactions between donors and nonprofits served via the platform.
The umbrella firm is currently being referred to as "the company." She said the organization is close to unveiling a name for the umbrella organization, probably by the end of the first quarter of this year.
Mulligan Nelson previously served as chief executive officer of Social Solutions, leading the company into the merger with EveryAction and CyberGrants, and Calytera. She replaced Stu Trevelyan who was chief executive at EveryAction and led the combined organization for four months before stepping out this past Dec. 1.
Access to MinistryWatch content is free.  However, we hope you will support our work with your prayers and financial gifts.  To make a donation, click here.
Senior management and employees of Network for Good, founded in 2001, are remaining under the new structure, she said. Bill Strathmann, CEO of Network for Good, will remain as general manager of the Network for Good brand under the umbrella corporation.
The acquisition brings the combined headcount to approximately 1,350 employees with operations and staff in 38 states and four countries.
With the addition of Network for Good, the company continues work with nonprofits, public sector agencies, corporations, foundations, and individual donors. "By expanding the offerings of all platforms involved and increasing the scope and velocity of product innovation, the Company will create additional value for users while improving outcomes for those served," according to the information in the deal's announcement.
"We've been on a 20-year mission to make fundraising easy for small and mid-sized nonprofits. I am extremely proud of the work we have accomplished to date, and I believe that by partnering with Erin and team we will expand our ability to help nonprofits enhance relationships with their supporters and grow their missions," Strathmann said via a statement. "This is a great home for Network for Good, with its kindred focus on impact, and we are excited to leverage the combined Company's leading software solutions to the benefit of our customers and the sector."
Mulligan Nelson lauded Network for Good's work in what was described as "small and mid-sized nonprofits," increasing "their fundraising capabilities through a modern and intuitive software platform." Said Mulligan Nelson, "Together, we will offer best-in-class technology solutions to nonprofits of all sizes. We look forward to working with Bill and the entire Network for Good team to help our customers increase support, improve outcomes, and create lasting social change." She said that while the customer profiles of all of the firms are complementary, there is not much overlap.
The latest transaction is subject to customary closing conditions and is expected to close in January 2022. The company was advised by Canaccord Genuity and Skadden, Arps, Slate, Meager & Flom. Network for Good was advised by Raymond James and Goodwin Procter.
Venture and investment firms have been accelerating investment in the nonprofit FinTech space. The combining of the three firms, announced this past August, came just two months after EveryAction acquired Salsa Labs, a well-known software firm serving nonprofits. Terms of that deal were not disclosed. That deal followed EveryAction's acquisitions of GiveGab, ActionKit, BSD Tools, DonorTrends and Mobilize since receiving a growth investment from Insight Partners in 2018.
Venture firms were involved individually with the three companies that comprised the deal—Insight Partners, Vista Equity Partners, and Waud Capital Partners. Apax became the major investor with Insight selling a majority of its stake in EveryAction to Apax. Vista continued a minority stake and Waud exited its investment, selling to Apax.
Social Solutions wasn't quiet in the deal market. The firm acquired Athena Software, a case management software solution, in January 2021. Terms of the deal were not disclosed. The combined company was renamed Social Solutions Global, with Mulligan Nelson serving as CEO. Social Solutions previously acquired Apricot, ETO and Penelope.
The acquisitions create large tech firms in the nonprofit space, upgrading access to platforms that are more robust. It takes cash and credit to make the deals and Mulligan Nelson was asked if there is a plan to take the firm public. She said that investment and venture firms are very interested in the sector and that while going public is an option, it is just one of many financing avenues.
Mulligan Nelson said the firm is "not collecting technology." The vision is an end-to-end network of solutions, she said, with the continuation of developing a pipeline either through internal development and integration or by acquisition.
This article was originally published by The NonProfit Times. It is reprinted with permission.