Former Willow Creek Campus Pastor Starting New Church Amid Controversy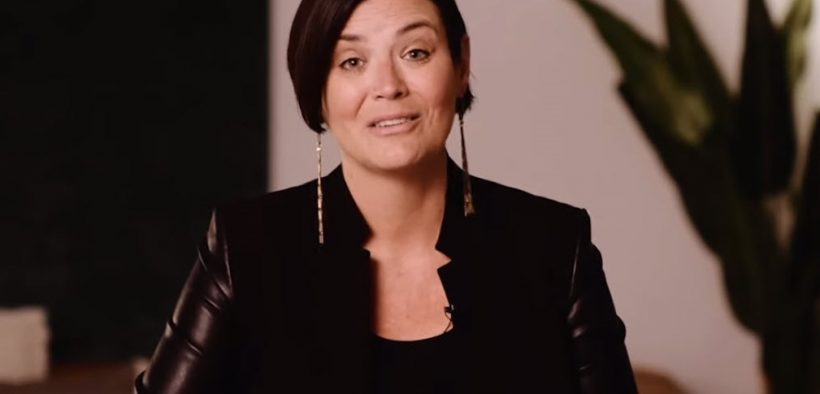 A popular, former Willow Creek Community Church campus pastor is starting a new church, two months after resigning amid a controversial restructuring plan.
Amy Mikal, former pastor of Willow Creek North Shore, sent out an email Tuesday morning announcing formation of A Restoration Church, which will aim to serve the same North Shore and Chicagoland area.
"Many of us have felt God calling us toward something new," Mikal wrote in the email to hundreds of former North Shore congregants. "A church community shaped and built by God through the voices and gifts of people. People centered around the calling of Jesus, marked by sacrificial love and radical hospitality, living lives full of worship and surrendered in prayer."
The church will begin meeting remotely on Dec. 18, the first of four "devotional experiences" leading up to Christmas.
"In January, you're invited into a process of prayer, worship, conversation, scripture, and reflection as we support each other, dream together, and explore what kind of church community God is inviting us to build," the church website says.
In her email, Mikal said the January meetings are open to everyone. They will include a Bible study Mikal will co-lead with Brenden Lang, one of several former North Shore staffers helping launch the church.
Access to MinistryWatch content is free.  However, we hope you will support our work with your prayers and financial gifts.  To make a donation, click here.
Mikal's announcement comes on the heels of a second campus pastor resignation. Last Sunday, Willow Creek South Lake pastor Gina Cherian told the church she would step down in January.
"With the support, prayers, and wisdom of my family, God has made it clear that it's time for me to step out of this role," Cherian said in an emotional farewell. She said the central church leadership did not ask her to step down: "The decision was mine."
The ongoing tumult at Willow Creek comes more than two years after its founding pastor, Bill Hybels, resigned—along with the entire elder board—amid numerous allegations of sexual harassment and abuse. That led to lower attendance and giving, which the church says has accelerated this year during the pandemic.
In April, the new elder board voted in Dave Dummit as senior pastor after a national search. He has sought to streamline and centralize operations, including cutting 92 staff positions across Willow Creek's eight campuses in early October. Thirteen were at the North Shore campus.
Another 14 staffers at North Shore chose to take a buyout option, leaving only five of the 32 people who served North Shore up until September.
Willow Creek quickly named a new lead pastor at North Shore, but its online attendance has plummeted as the original staff departed and other changes took place. On Nov. 1, Willow Creek switched North Shore's worship from its own campus team to a stream from the main campus worship. That service had almost 1,500 views on YouTube—roughly the same as the prior week. The Dec. 6 service has just over 300 YouTube views.
The North Shore campus grew eight-fold in its first 14 years—from about 250 to 2,000—while worshiping in temporary space. In late 2016 it opened a huge, state-of-the art building that is owned by the central Willow Creek organization.
Longtime North Shore member Cliff Nelson said the campus had been a bright spot in an otherwise dismal time for the eight-campus Willow Creek community. He said Hybels' problems developed as he began acting more as a CEO than a pastor—an approach he believes is to blame now.
"It's the same thing being repeated all over again," Nelson said. "The elders of Willow have no authority over the senior pastor."
Amid the backlash over the reorganization plan, on Oct. 6-7 Dummit and Executive Pastor Tim Stevens held two tense Q&A sessions with North Shore congregants, who turned out en masse. Members pressed Dummit on the lack of communication and asked if the campus could separate from Willow Creek.
"I felt called to be a church planter, not a church splitter," Dummit responded. "I just (don't) think God would bless it."
Now, it appears a split has happened anyway. Nelson said he expects A Restoration Church will likely attract at least 1,000 of North Shore's pre-pandemic 2,800 parishioners.
This article first ran at The Roys Report. It is reprinted with permission.