Former Administrator of Insurance Fund for Episcopal Clergy Accused of Embezzling $1.4 Million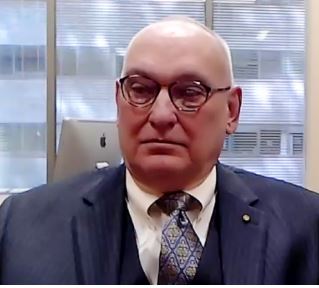 The former administrator of a Pennsylvania-based Episcopal nonprofit insurance corporation is under investigation for fraud after a forensic audit uncovered a $1.4 million discrepancy in the organization's books.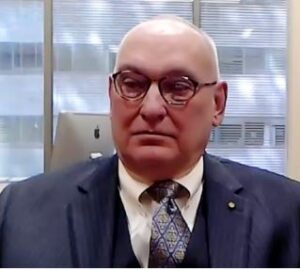 Former Clergy Assurance Fund executive director and treasurer John Miller is accused of writing fraudulent checks totaling $1,425,400 to himself that were duplicates of death benefit payments to beneficiaries, the Episcopal News Service reported.
The checks were written between January 2016 and March 2022, and Miller allegedly at least once forged the signature of the organization's vice president, James Pope, on a check, The Living Church reported. Pope is also the treasurer of the Episcopal Diocese of Pennsylvania.
Miller also allegedly used a church credit card for more than $20,000 worth of personal expenditures.  
The organization's audit committee uncovered the discrepancies during a regular annual audit and hired accounting firm BBD to conduct a more extensive forensic financial review. BBD's June 28 report confirmed that Miller had used duplicate checks to conceal deposits into his personal checking account.
When confronted with the accusations, Miller chose to retire rather than face termination, ENS reported. He had been an employee of the organization since 2001.
Access to MinistryWatch content is free.  However, we hope you will support our work with your prayers and financial gifts.  To make a donation, click here.
The case has been referred to the Federal Bureau of Investigation and the Pennsylvania Attorney General's Office. 
The Clergy Assurance Fund, formerly known as The Widows Corporation, has served Episcopal clergy and their families since the late 18th Century. 
Pope said that despite the fraud, the Clergy Assurance Fund remains "very well-funded," and that the fund plans to submit a claim to its insurance provider, which covers employee theft. The organization's 2021 annual report showed assets of $82 million.
The Rt. Rev. Daniel Gutiérrez, bishop of the Episcopal Diocese of Pennsylvania, said in a statement that Miller "had abused the trust placed in him." 
"I was disappointed and devastated to learn of this potential fraud," said the Episcopal Bishop of Pennsylvania Daniel Gutiérrez, who is president of the fund's board. "Fortunately, it did not impact those who were seeking funds from CAF. I trust that the justice system will come to the correct resolution on this."