Christ for All Peoples Changes Goal and Timeline for Saturate USA Campaign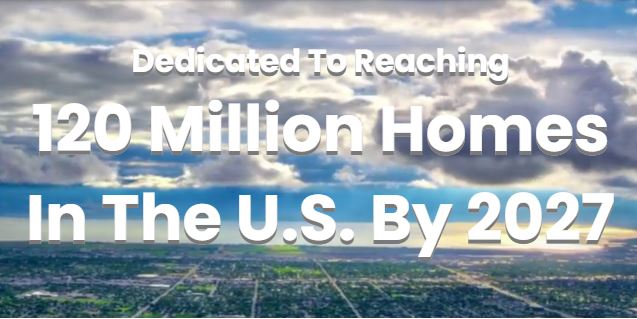 Christ for All Peoples was founded in 2007 to "reach out to immigrants with the message of the saving grace of Jesus Christ in their native languages."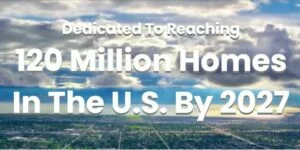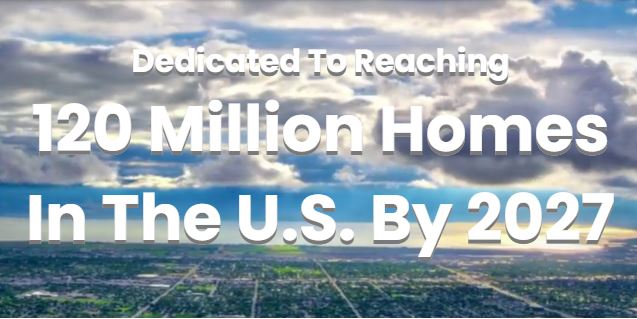 The ministry's Saturate USA project partners with The JESUS Film Project, a ministry of Cru (formerly Campus Crusade for Christ) to reach American homes with "Life of Jesus"  DVDs featuring "The Jesus Film" and two other Christian movies that have been translated into eight or more different languages.
More than 1,800 ministries have partnered with The JESUS Film Project.
Christ for All Peoples, which had revenues of around $1 million in 2015 and 2016 has seen a recent growth spurt, raising $3.5 million in 2019. The nonprofit raised $5.3 million in 2020, but spent less than half of it, ending the year with a $2.8 million cash balance. The largest expenditure was $1.7 million for DVD. The ministry makes DVDs and literature available free for Saturate campaigns, and also sells 100 DVDs for $100. 
The ministry, which is based in Monroe, North Carolina, offers conflicting reports on Saturate USA's goals.
One page of the Christ for All Peoples website says, "Our latest project Saturate USA is simple, bring the Gospel of Christ to every door in our great country by 2020."
But a newer web page says the Saturate campaign no longer seeks to reach every door in the country by 2020, instead seeking to reach fewer households over a longer time frame: "Christ For All Peoples and Saturate USA Is Dedicated To Reaching 120 Million Homes In The U.S. By 2027."
The U.S. Census Bureau says the U.S. has 142 million housing units and 122 million  households.
Access to MinistryWatch content is free.  However, we hope you will support our work with your prayers and financial gifts.  To make a donation, click here.
Christ for All Peoples did not respond to an e-mail and two phone messages requesting information on its work and finances. The ministry is not a member of the Evangelical Council for Financial Accountability and does not make any financial information available on its website.
Nor does the ministry offer information about its top executives, but other websites do.
Phil Cohn, founder and president, was a longtime board member and donor of the JESUS Film Project who was interested in using "The JESUS Film" to reach Muslim immigrants. Scott Baller, Saturate USA's CEO, formerly worked as a director of development for Alliance Defending Freedom, the conservative Christian legal group. Their combined salaries of $207,500 account for 8.4% of the ministry's income.
A Sept. 2022 update on the Saturate USA campaign says that 32.4 million homes and 100.4 million people have been "saturated" so far, meaning that volunteers delivered a Saturation Pack containing a DVD and literature to homes where the people live. The Saturation model does not require volunteers to interact or communicate with people who are saturated. 
Christ for All Peoples says "the hope is to spark true repentance and revival in our beloved country," but it does not provide any tally of conversions to Christianity generated by the Saturate USA campaign, instead citing an estimate for which it provides no evidence:
Our estimate is that each DVD is often viewed by as many as 10 or more people with a typical average of 5 viewers. Historically, averages indicate that about one in ten viewers make a decision to follow Jesus.
Saturate USA speaks only in upbeat generalities about the response to the Saturate campaign:
Everyone, with very few exceptions, were very receptive. Moreover, many expressed their conviction that they are happy to see the church reaching out. Even unbelievers, skeptics and people of another faith welcomed the gift about Jesus.
The ministry only information on the number of conversions it has recorded is found in its vague claim that "thousands" of people have come to Christ:
Over 3 million immigrants have received a copy of the Life of Jesus DVD from the hand of a Christian; out of that, thousands have placed their faith in Jesus, and have become of part of existing fellowships and new house churches.

Saturate USA encourages believers to "adopt a zip code" that they can saturate, and claims the effort requires no training.
Simply adopt a zip code(s) or city to Saturate. A TEAM of 2 people can deliver 400 Saturation Packs in just 4 HOURS…and a TEAM of 25 people can deliver 5000 packs in just 4 HOURS. Saturate USA will provide and deliver all materials FREE of charge.
The ministry also claims it works internationally: "We provide vision, training and effective tools for our many partners who have thousands of volunteers in more than 25 countries." These countries are not listed.