Andrew Wommack's Bible School Won't Pay Taxes on Housing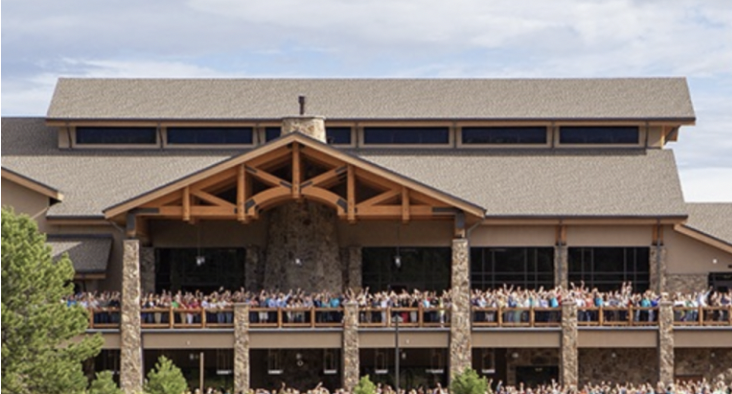 Editor's Note:  This article has been modified to reflect additional information received from Andrew Wommack Ministries.
Andrew Wommack's Charis Bible College can now build student housing tax-free after the Woodland Park City Council approved its request late Thursday night.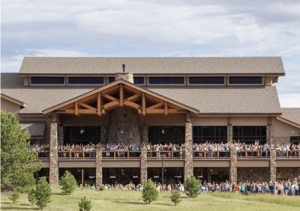 After three hours of often passionate public testimony, the council voted 5-2 to amend the city's 2012 agreement with Charis, allowing construction to start soon on housing for 160 students expected to open next year. 
"The city never had legal authority to regulate tax-exempt status," said the city attorney. "There is no current legal basis to require the applicant to follow through on his prior 2012 commitment," and any efforts to enforce it would likely fail in a court of law.
A spokesperson for Andrew Wommack Ministries said "the idea was to privatize student housing so that it could be taxed.  Andrew Wommack Ministries never pledged to pay taxes directly."
Andrew Nussbaum, an attorney representing Andrew Wommack Ministries, said it was illegal to tax student housing at Charis and claimed that operating the housing as a taxable business would force students to sacrifice prayer, Bible study, and other aspects of their spiritual formation. 
The county's fire department opposed the change, citing increased demand for services without additional funding, 99% of which comes from property taxes, and asked the council to "consider alternative methods of payment in lieu of tax."
"Shame on you," said John Gomes of the Northeast Teller County Fire Department, blaming both Wommack and the city council for not realizing the agreement was unenforceable when it was signed a decade earlier.
Andrew Wommack Ministries has grown rapidly in recent years, building a campus in the mountains west of Colorado Springs.  But it has relied on debt for a great deal of its growth.  The most recent financial statements show the organization has a negative net worth after racking up $25.9 million in debt building Charis's $99 million campus. Wommack has said going into debt was a mistake.  A spokesperson said that some of the debt was for a parking garage, and it was "paid in full this year, months after the garage was completed."
The ministry has not publicly released audited financial reports since 2019, when it underwent a corporate reorganization. Its 2020 990 filing claims income of $49 million. A spokesperson said it took in more than $100 million in 2021. Founded in 1978, the ministry raised less than $2 million a year through much of the '90s.
Access to MinistryWatch content is free.  However, we hope you will support our work with your prayers and financial gifts.  To make a donation, click here.
Attorney Nussbaum reaffirmed "the ministry's commitment to being a good citizen for the city of Woodland Park," citing its charitable giving and voluntarism. He did not mention the COVID outbreaks that started at Charis after Wommack refused to comply with regulations on facemasks and the size of public gatherings.
Nussbaum also announced Wommack's ministry would honor its "moral commitment" to the city by making a one-time, non-binding donation of $250,000 to help the city's utilities department secure additional water rights.
Community resident Kelly Strong criticized Wommack for making a promise he knew was not enforceable, saying "he tricked Woodland Park into giving away our power." She said his change of heart "reveals what they are truly prioritizing, keeping as much of their profits as possible."
Another speaker said Wommack's ministry was "a revenue generating machine hiding behind a tax exempt status" and quoted Ministry Watch's earlier reporting on the tax issue.
In April 2021, Wommack urged his followers to take over Woodland Park," saying "We have enough people here in this school we could elect anybody we want. We could take over this place."
Wommack also claimed he had a "spy" in the Woodland Park school system who recently found 54 books promoting homosexuality. 
Some local residents are trying to recall two members of the city's school board who support Wommack.  Those involved in the recall effort say these school board members breaking state law by violating open meetings laws and hiding action items on the board meeting agendas.