City Gospel Movement Promotes Service and Christian Unity Around the World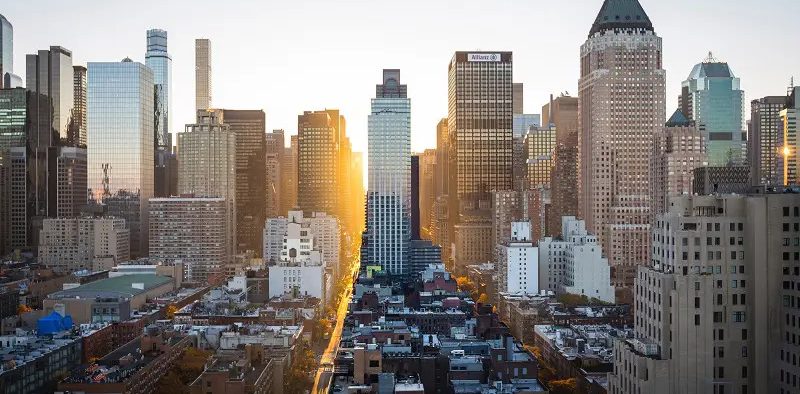 Years after Billy Graham's team first showed evangelist Luis Palau how to bring communities together for big, one-time outreach events, leaders of the Luis Palau Association (LPA) began to ask: Why stop there?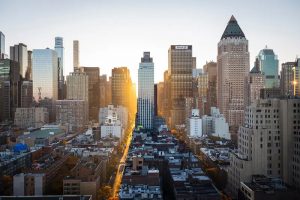 "We thought, why wouldn't the church want to stay together around particular things, like loving and serving the community?" said Kevin Palau, president of the ministry since his father's death last March.
The ministry used the experience gained in staging large evangelistic rallies and youth festivals around the world, putting it to work first in its hometown of Portland, Oregon, a progressive city where Palau says "the church has been known more for what we were against than what we were for."
TogetherPDX (named for the city's airport code) brought together local churches and organizations, and gave volunteers an experience of the power of humble love in a loud, hate-filled world.
Now, that working model is the inspiration for the City Gospel Movement, an LPA initiative that now counts 632 affiliated groups around the world. The goal is to see more groups embrace their call for a "united, holistic, sustainable effort by the citywide Church to seek the peace and prosperity of their city."
LPA supports the effort by donating four of its approximately 70 U.S. employees to the effort.
Palau says serving cities encourages churches to transcend "the secondary theological points that we may disagree on so we can agree and work together on loving and serving the community, which is a great thing for everybody."
"If there was ever a time for unity and positivity, and saying it's OK to agree to disagree without  condemning each other, it's now," he said in an interview.
Access to MinistryWatch content is free.  However, we hope you will support our work with your prayers and financial gifts.  To make a donation, click here.
City Gospel groups avoid divisive political issues, and instead seek to fulfill Christ's prayer that his followers would be one. If they were one, "the world will know" that God sent Christ to earth to redeem humanity (John 17:22-24).
Many of the local City Gospel groups are small and volunteer-led. But the San Francisco area  group, Transforming the Bay with Christ (TBC), is big and well organized. The CEO is Nancy Ortberg, a former teaching pastor at Willow Creek Community Church. The board chair is Pat Gelsinger, CEO of Intel. The group explains its community-wide mission:
We are working to catalyze a holistic gospel movement in the Bay Area that results in spiritual and societal transformation. We believe that spiritual transformation is the result of an increasing number of people loving God with all their heart, soul, mind, and strength and societal transformation is the result of an increasing number of people loving their neighbor as themselves.
Another City Gospel Movement affiliate is Loving Houston, which started in the 1990s, bringing together pastors for prayer, community service, and a city-wide research initiative called the Houston Profile Project.
Loving Houston worked with the Luis Palau Association to bring off a successful 2006 evangelistic festival, which was favorably reviewed in the often-crusty Texas Monthly.
Afterwards, local leaders stayed in touch with Palau's organization as the City Gospel Movement took off.
A small Colorado Springs nonprofit called COSILoveYou affiliated with the City Gospel Movement in 2017. It now has the support of 92 local partners, including dozens of diverse congregations and some of the city's largest religious organizations.
COSILoveYou builds bridges of cooperation between people in churches, parachurch organizations, other nonprofits, businesses, schools, and city and county governments. Its recent Backpack Bash delivered 12,000 backpacks full of school supplies to underserved families. It also channeled funds provided by its partnering churches and parachurch organizations to line up food trucks to feed hospital workers struggling amid the never-ending COVID pandemic.
The Colorado Springs group's major event is CityServe, the biggest one-day volunteer event in town. On Saturday Oct. 2, the 7th annual work day may see 5,000 or more people showing up at 200-plus parks, schools, community centers, nonprofits, trails, and other places in need of help.
The day of service will be preceded by an evening of community worship at two participating churches. As one local pastor put it, "We bend our knees in worship, then bend our knees in service to the community."
The mission of COSILoveYou is simple: "Unite and ignite the Church to love Colorado Springs," demonstrating the "tangible love of God" through practical love of one's neighbors.
Christianity Today recently highlighted COSILoveYou in a June 21 article by Denver journalist Liam Adams entitled: "How Christians Are Rebuilding a Relationship with Colorado Springs." The subtitle continues, "It's one thing to tell the city that you're there for its good. It's another to show it."
As Stu Davis, COSILoveYou's executive director, put it in a recent letter to supporters: "A global pandemic, political and racial outrage, and economic crises have created divisions and animosity where we used to look for hope and peace."
Davis previously led student ministries at Woodmen Valley Chapel, a multi-campus church, and later worked as Community Relations Director at Springs Rescue Mission, before God began to "dislodge" him in 2012. He says God later spoke to him while he was on a camping trip with his kids, telling him, "It's time to go."
Davis, whose salary is paid by Woodmen Valley Chapel's Center for Strategic Ministry, an ECFA-member organization, says COSILoveYou helps pastors—who are often "consumed by what's happening  inside the four walls of their churches" and "don't have the time or opportunity to listen to what's happening in their city"—connect to community needs.
It also helps Christians who want to reach out in some way. "The vast majority of Christians want to be helpful and compassionate, but oftentimes, they're not sure how," Davis said.