Pulse Outreach Makes Extraordinary Claims of Sharing the Gospel With 300 Million People

Questions about how it reaches those numbers remain unanswered.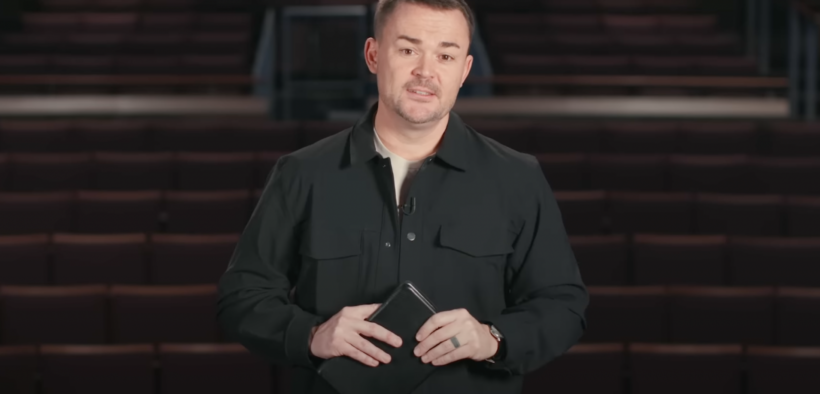 Called "this generation's Billy Graham" by some, Nick Hall has a fervor for evangelism and prayer to reach this generation with the "message of Jesus."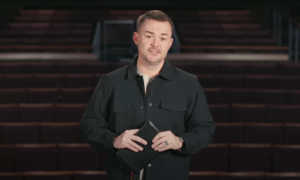 In 2006, he started Pulse Outreach while still in college. As he was fasting to discern the call on his life, Hall told Outreach Magazine he felt like God told him to preach the Gospel. He says God gave him a life statement: "My life exists to put Christ at the pulse of a generation."
He later wrote an English paper titled "Pulse" where he explored developing a model of evangelism based on the work of Billy Graham and Luis Palau then adapting it to reach millennials.
"Pulse is on mission to put Jesus at the pulse of a generation through large and small live events around the world," its website states. It is also using digital resources to spread its message.
Over the course of its many evangelistic events and through digital outreach, it claims to have shared the "message of Jesus" with 318,244,124 people—and that 1,997,440 people have "responded to Jesus."
How Pulse measures those numbers remains cloudy. Pulse Outreach did not respond to multiple inquiries by MinistryWatch.
Originally focused on in-person evangelism events, Pulse's media presence has grown substantially. Pulse came in at number 22 on MinistryWatch's list of the 50 largest media ministries in the country.
Access to MinistryWatch content is free.  However, we hope you will support our work with your prayers and financial gifts.  To make a donation, click here.
For example, this year on April 7 Pulse Outreach presented a Good Friday Revival that was livestreamed starting at 5 a.m. and was available all day. It aired in 186 countries and 39 languages. Pulse claims that over 1.3 million people responded during their event broadcast, according to an article by God TV.
Pulse also offers a four-week downloadable evangelism training series called "Make Jesus Known," and hosts a monthly "revival night" in the fall at its headquarters. This month in Arkansas, Pulse hosted its annual Amplify Fest featuring Nick Hall and artists Chris Tomlin, Casting Crowns, and Rend Collective.
At other events, Pulse partners with Christian music artists such as Lecrae, Trip Lee, and Skillet. The events often feature star speakers ranging from Francis Chan to Priscilla Shirer. And it works with organizations Crossway, Intervarsity, and Cru.
Together '22 in Dallas last year saw attendance of about 10,000, far short of the 40,000 who were registered to attend. Together '22 was held on the 50th anniversary of Explo '72, where 70,000 students gathered at an event in Dallas' Cotton Bowl hosted by Billy Graham and Bill Bright. Pulse said hundreds were saved and over 100 people baptized during the two-day event.
To equip more evangelists, Hall launched Pulse 100, a 12-month free training course for 100 men and women "on fire" for Jesus. Applications are open to 18 to 29 year-olds, with a goal that the training will equip leaders who "would last," Hall told Religion News Service.
"We are sick and tired of the stories of scandals and celebrity preachers doing stupid things. We're just praying for men and women who love their families, who love their communities, who are faithful to the call until the end," he added.
Some have criticized Hall for his emphasis on unity, saying it "extends too far."
"Hall's kind of unity does not and cannot please God because it welcomes those who damage or destroy his gospel," reformed Christian author Tim Challies said in response to Together 2016 held in Washington, D.C. "Sadly, some disunity is good and necessary when it involves separation from those who deny what is most fundamental to the gospel."
In addition to his leadership at Pulse, Hall is president and CEO of The Table Coalition, the United States committee of the Lausanne Movement. He also sits on the board of the National Association of Evangelicals.
In 2022, Pulse's revenue exploded to over $21 million, but its expenses were only $13.5 million, leaving it a $7.5 million surplus. It has accumulated assets of nearly $15 million. Nothing could be found on its website to indicate how Pulse plans to use the accumulated assets.
In the MinistryWatch database, Pulse Outreach has a donor confidence score of 96, an A transparency grade, and a four-star financial efficiency rating.
Main photo: Nick Hall, during the Good Friday 2023 Broadcast / Video screenshot