Church Rescinds Membership of Protestia Founder, Pastor J.D. Hall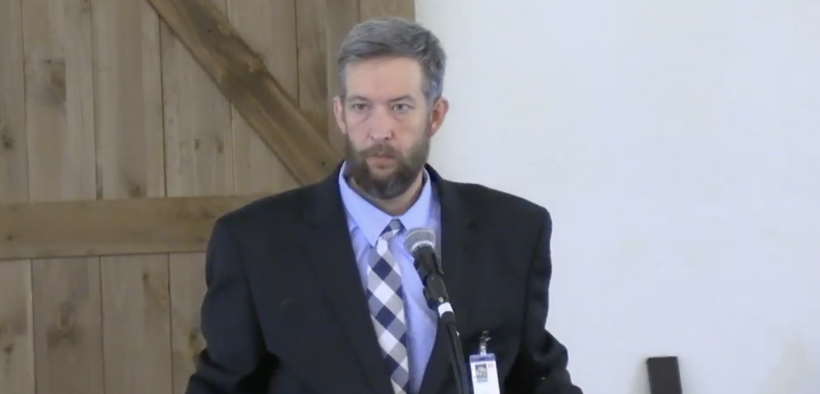 On Monday (July 25), Fellowship Baptist Church (FBC) of Sidney, Montana, released a statement explaining they have removed their former pastor Jordan "J.D." Hall from the church's membership due to "a failure to demonstrate repentance for sins that he had committed against his family, his church, and his God."
The decision came as a result of a church vote stemming from an incident that became publicly known in May after Hall was arrested and charged with a DUI. Hall submitted his resignation after his arrest, but the church rejected it. At the time, the church did not believe their pastor had done anything to disqualify himself from ministry.
Following his arrest, Hall blamed his failed field sobriety test on a severe vitamin D deficiency. In June, FBC Sidney disqualified Hall from pastoral ministry because of his addiction to Xanax, a prescription anxiety medication.
In July, The Christian Post reported that Hall's wife told church leadership her husband had physically abused her and her son, according to its interview with Caleb Snodgrass, an elder at the church.
The alleged abuse can be viewed in an incident report filed by the Sidney Police Department on June 23. That same report shows Hall has been accused of embezzling over $10,000 from the church. Both incidents are currently under investigation.
"Due to a steady barrage of harassment and accusations levied against the members of FBC Sidney, we thought it appropriate to briefly clear-up some misconceptions that have circulated regarding the situation, the decisions that have been made by our leadership, and the motivations behind those decisions," the church's July 25 statement reads.
Church leadership said they were unaware of Hall's drug addiction until June 5, but have heard from others since then who suspected the pastor was addicted to Xanax.
Access to MinistryWatch content is free.  However, we hope you will support our work with your prayers and financial gifts.  To make a donation, click here.
Describing the first time Hall's addiction became evident, church leadership wrote, "On the morning of June 5th, Jordan and his family arrived to the church to attend Sunday service. He had been on compulsory sabbatical for nearly three weeks at this point; we had seen him come in fatigued and disoriented before under the guise of a diagnosed vitamin deficiency (folks would consistently and lovingly express concern to him and his wife), but this day seemed especially severe."
It was only after they conducted a "lengthy interrogation" that Hall "reluctantly admitted" that his addiction to Xanax was what was causing his intoxication.  
Church leadership informed Sidney Police and DPHHS/CFSD of possible abuse as soon as they were made aware of the accusations, according to the statement.
"Jordan's wife explicitly stated that she did not want us to report it," church leadership said. "Through investigation into the Montana statute regarding mandatory reporting for clergy and caregivers within the foster care system (also applicable to individuals in our leadership), we decided it was necessary for this information to be shared with authorities."
Hall's wife rebuked leadership on Facebook for reporting the alleged abuse to authorities. The post has since been deleted.
"In order to protect the victims of the alleged abuse from public scrutiny, we had intended for this information to not be made public. A referenced Facebook post on the public church page that had been made by Jordan's wife as a rebuke to the church was a result of the authorities having been informed without her consent. The post was removed to avoid a public discussion of the context behind the post, again, in attempt to insulate the family from public inquiry or stigma."
FBC Sidney says they never attempted to cover-up Hall's sins or protect his public persona, but said their focus was the welfare of their church, the Hall family, and Jordan's soul while they sought to handle their pastor's sin biblically.
"Our desire to avoid gossip and backbiting led us to weigh carefully what we felt was necessary to share with the prying eyes of the public and when it would be appropriate to make public commentary. We are well aware that many will disagree with our assessment, but we are primarily concerned with our accountability to God and the local church," the statement concluded.
The original version of this article was published at ChurchLeaders.com.