Investigations and Olivet University Complaint Threaten David Jang's Empire

Jang has had ties to Newsweek, Christian Post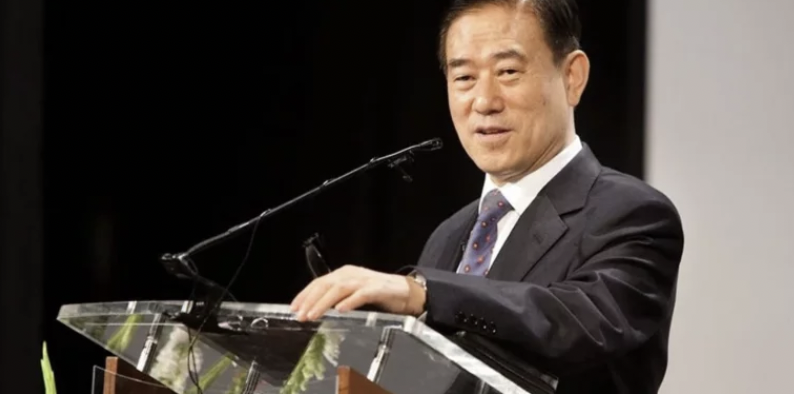 Business ventures related to David Jang, the controversial Korean-American religious leader behind Olivet University and The Christian Post, are under investigation by federal authorities. Meanwhile, officials in California have filed a complaint about Olivet's lax educational standards and potential crimes.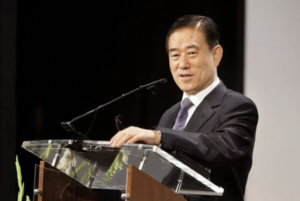 These developments were reported by Newsweek, which was once part of Jang-affiliated IBT Media but is now suing IBT. Newsweek, which once avoided covering Jang, has now become one of the biggest sources of news reports on the messianic leader's growing array of legal problems, with Olivet claiming the news outlet has "weaponized" its reporting because of the lawsuit.
Olivet under fire
California is the only state to grant Olivet the right to confer degrees, which it offers at its 10 U.S. campuses. But when state officials made an unannounced visit to Olivet's campus in Anza last November, school administrators evaded the officials and were unable to provide accurate tallies of students.
On March 17 California's Attorney General charged Olivet with 14 violations of education regulations and issued a damning 31-page report on the school and threatened to revoke or suspend its approval to operate.
"Olivet is accused of teaching substandard courses with unqualified teachers to a student body that matched neither academic records reported to regulators nor the university's own financial data," Newsweek reported. The charges have intensified other states' investigations of Olivet.
California education officials reported numerous serious problems at Olivet's Anza campus:
Data on student enrollment and graduation did not match data provided to regulators;
The school didn't offer enough classes or employ enough faculty to serve its claimed student size;
A Bible course lacked a syllabus;
Undergrad and graduate classes were combined;
Beginner textbooks were used in upper level classes;
Faculty teaching at the school lacked proper qualifications and degrees—many had degrees only from Olivet—and worked with expired contracts;
And faculty listed in the college catalog weren't the faculty that actually taught the classes.
Computers seized from the school by Homeland Security investigators are said to contain evidence chat logs between Olivet employees involved in money laundering, which may have supplemented the budget of the school, which was founded in 2000. Grants and gifts to Olivet have varied wildly, from under $1 million in 2006 to $15 million in 2017.
Access to MinistryWatch content is free.  However, we hope you will support our work with your prayers and financial gifts.  To make a donation, click here.
In 2020, Olivet pleaded guilty to money laundering charges that were brought by the Manhattan District Attorney, which recently indicted former President Trump.
Homeland Security is also said to be investigating whether Olivet trafficked labor and broke visa laws to bring in students from China. Homeland Security agents searched Olivet's Anza campus in April 2021 after a female student claimed she was being held at the school against her will. She later escaped the campus.
In addition, Olivet's status is also under review by its sole academic accreditor. The Association for Biblical Higher Education, the only academic group to accredit Olivet, is also demanding the school "provide evidence that the institution demonstrates integrity in all of its practices."
Lawsuits update
Newsweek, which was founded 90 years ago, was bought by the Jang-affiliated IBT Media in 2014. As MinistryWatch reported in 2021, Newsweek writers cooperated with The Christian Post to claim that Christian leaders were "woke" if they didn't support Larry Elder, a Salem Broadcasting celebrity running for governor in California.
Newsweek finally broke free from IBT in 2022 amid a flurry of lawsuits. Newsweek sued IBT, Jang, and World Olivet Assembly seeking to recover more than $35 million in damages Newsweek said it sustained because of IBT's mismanagement. IBT also pleaded guilty to money laundering.
As MinistryWatch reported, IBT also fraudulently overstated the number of people reading The Christian Post, using these inflated numbers to increase ad revenue.
Newsweek sued IBT last summer, and that suit continues. But two suits IBT filed against Newsweek have been dismissed, according to a Newsweek statement.