Christian Ministries Respond to Crisis in Armenia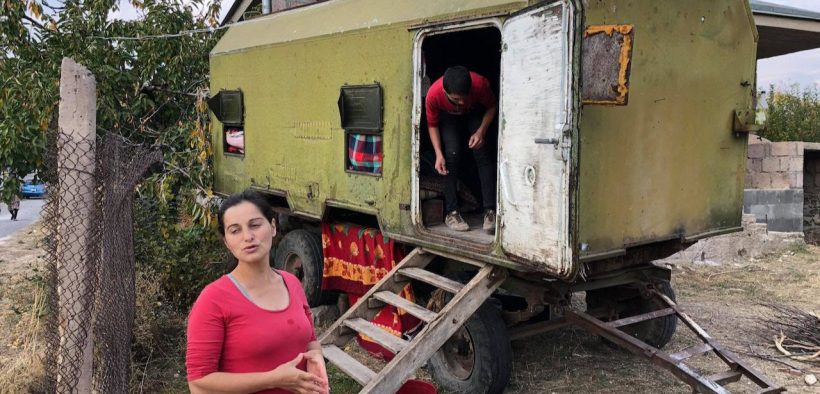 As the war between Armenia and Azerbaijan rages on, Christian ministries are banding together to provide food and care to the thousands of refugees victimized by the fighting.
Mission Eurasia said in a statement that more than 150,000 refugees need help "amid the death, destroyed homes, and chaos" resulting from the vicious battle between the two countries over the border area of Nagorno-Karabakh. The organization is partnering with Samaritan's Purse to provide relief in both countries, dispensing 10,000 packages of food that will each feed a family of five for a week, along with clothing, counseling, prayer guides and copies of the Gospel of John.
WORLD reported that Armenian churches in nearby cities like Abovyan and Vanadzor, also, are sheltering refugees fleeing from the conflict. They are providing food and clothes and setting up collection points throughout the cities to gather donations.
Armenia and Azerbaijan have been in a tug-of-war over Nagorno-Karabakh for decades, but a 1994 cease-fire has kept much of it at bay. Tensions between the two countries have simmered over that time with border skirmishes common, but they flared again on Sept. 27 when the two sides began firing long-range weaponry at each other that spread far beyond the front lines. Nagorno-Karabakh is officially recognized as part of the Muslim nation of Azerbaijan, though Christian Armenians have populated it since the early 1990s.
Russia and France each brokered a cease-fire attempt in October that both collapsed shortly after starting, and the battles continue to intensify. The U.S. also facilitated a cease-fire that lasted only minutes after going into effect when both sides accused the other of breaching the truce, according to WORLD.
As both sides appear to be digging in their heels with no sign of compromise, displaced refugees are caught in the crosshairs. Almost 1,000 military deaths and more than 100 civilian deaths have been reported between both sides as a result of the clashes that began in late September. Thousands more have been forced to flee their homes.
"On the front line, people suffer from enormous destruction and wounds without food, medicine, and shelter," said Dr. Michael Cherenkov, Mission Eurasia's executive field director, who is in Armenia. "And the COVID-19 crisis is escalating. Against this backdrop, churches have become beacons of hope for masses of frightened and suffering people in need of Christ."
Rakhuba added, "Please pray for peace in the region and for the displaced, that they are able to get the much-needed help and hope in Christ they so desperately need."