CBN Lawsuit Against Megachurch Pastor and Ministry Leader Reaches Settlement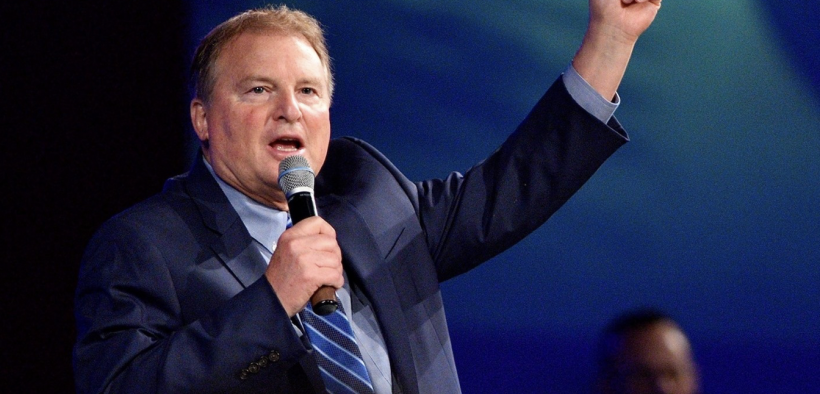 A lawsuit involving the Christian Broadcasting Network, megachurch pastor Bob Rodgers, and the multi-million-dollar fortune of an elderly woman with no family has recently settled.
Rodgers and his church, Evangel World Prayer Center, were defendants in the suit, along with Jacqeline Yockey, the former leader of High Adventure Ministries. Christian Broadcasting Network (CBN) accused the two Louisville, Kentucky, ministries of persuading Ruth H. Hugh to change the terms of her trust in 2017 when she was near death, according to Kentucky's Courier Journal. The terms of the settlement were confidential and not disclosed.
Hugh had no children or surviving relatives and lived in San Diego's affluent La Jolla neighborhood in a home worth more than $5 million with panoramic views of the Pacific Ocean, according to The Daily Beast. 
Evangel World Prayer Center and High Adventure took advantage of Hugh, a Kentucky native, in her last days, according to court documents.
"The trustee alleged in the lawsuit that Rodgers flew to California to pray with Hugh on her deathbed and persuaded her to be interred in an elaborate eight-person mausoleum worth about $250,000 that Evangel eventually built for her at its Crosswater Gardens Cemetery," the Courier Journal reported. "The [court-appointed] trustee alleged that [the arrangement] defied the wishes she expressed in writing seven months earlier, when she said she wanted to be buried in nearby San Diego without even a funeral or service."
Attorneys for Rodgers and other defendants affiliated with its cemetery denied wrongdoing or liability.
The accusations against Yockey and High Adventure, an international broadcasting ministry, appeared to be even more egregious.
Access to MinistryWatch content is free.  However, we hope you will support our work with your prayers and financial gifts.  To make a donation, click here.
"CBN, which was to get 40% of Hugh's trust, alleged in the lawsuit that Yockey persuaded Hugh to change the terms of her estate to give less to CBN and 33% to the charity Yockey ran out of her Lake Forest (Ky.) home," the Courier-Journal  stated. "CBN also alleged she took hundreds of thousands of dollars from Hugh's trust and spent it on herself, including $3,190 for plastic surgery in Nashville, $4,935 at a Las Vegas beauty parlor and $1,079 for Broadway tickets to the Lion King, according to records filed in the suit." 
The article also noted that Yockey was trustee of Hugh's trust, but Jefferson Circuit Judge Charles Cunningham removed her at CBN's request for misconduct.
Evangel World Prayer Center is no stranger to suits from a Christian broadcaster. In 2021, Daystar Television Network sued the church and Rodgers for over $1 million for unpaid invoices amassed over eight years, according to WDRB-TV of Louisville. Evangel World Prayer Center had contracted to have the church's programming broadcast on the Daystar Television Network.
In January of 2021, Rodgers drew criticism from fellow Louisville Christian leaders for alleging that the election was stolen from President Donald Trump. According to Religion Unplugged and other sources, who cited a YouTube video that has since been taken down, Rodgers placed a "curse" on those who have "lied" and "stolen this election" by condemning them to "weakness in [their] bodies," "poverty" and "the worst year [they've] ever had."