Bankrupt Health Share Ministry Faces Numerous Federal and State Charges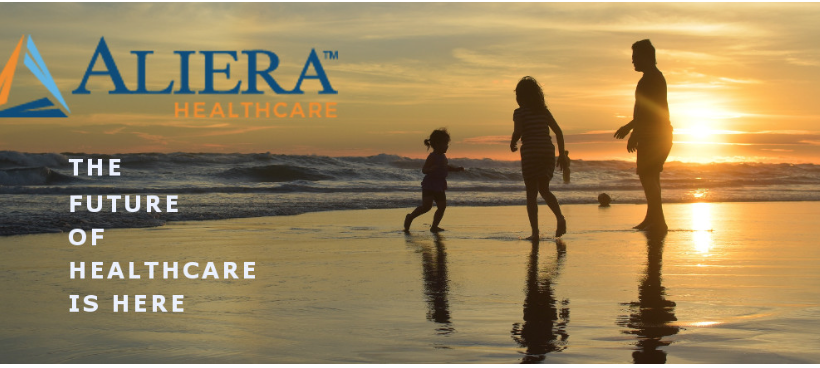 Aliera, a now-defunct health share company founded by a man who served time in prison for fraud and perjury, has itself been found guilty of fraud in a federal class action suit.

On Nov. 29, the U.S. District Court in Kentucky entered judgments of nearly $4.7 million against the company, which declared bankruptcy in July after facing numerous lawsuits, investigations, and customer complaints. Aliera representatives failed to appear for multiple court dates.
"Since we first started working with victims of this fraud two years ago, we have had two objectives: to end the fraud and to obtain compensation for its victims," said attorney Jay Varellas. "With Trinity's bankruptcy, the fraud is now over and we will turn our attention to recovering funds to compensate those who were victimized."
"Aliera and its partners have taken advantage of hundreds of Kentuckians, many of whom trusted the company because it professed Christian beliefs," said attorney Jay Prather.
MinistryWatch has reported on Aliera Healthcare—which operates Trinity Healthshare—since 2019. We reported on a growing chorus of complaints and lawsuits against health share groups in 2020, and earlier this year we reported on Aliera's bankruptcy and skewering by comedian John Oliver.
Some 1.5 million Americans choose inexpensive health care provided by more than 100 health share ministries that are recognized by the U.S. Department of Health and Human Services, most of them Christian non-profits, according to the Alliance of Health Care Sharing Ministries, an advocacy group founded by two of the largest providers, Samaritan Ministries International of Illinois and Christian Care Ministry of Florida.
The ministries don't offer insurance, instead pledging that members' bills will be paid by other members' donations. But the industry is unregulated, and providers are fighting to keep it that way, resulting in problems for consumers and challenges for states and the federal government.
Access to MinistryWatch content is free.  However, we hope you will support our work with your prayers and financial gifts.  To make a donation, click here.
In an online FAQ, The Alliance of Health Care Sharing Ministries offers the following Q and A:
Q: Can I trust Health Care Sharing Ministries with my medical bills?
A: Since the 1980's Health Care Sharing Ministries have shared 100% of eligible medical expenses for their members.
The Alliance defends the industry freedom from regulation as an issue of religious liberty, claiming that government efforts to rein in the industry are actually efforts "to deny Christians and other religious Americans the ability to choose health care that matches their beliefs and their budgets."
Aliera, which marketed "sham policies" under a variety of names over the years—Trinity, OneShare Health, and Sharity—"realized exorbitant profits" by declining to pay claims and instead retaining 84% of customer donations, in violation of federal requirements. Its problems have rattled the entire health share industry and led to legal challenges and other problems in numerous states.
The federal case against Aliera in Kentucky, which will continue with additional charges to be addressed in the future, is just part of the problems the company faces. It still faces charges elsewhere that were raised before it declared bankruptcy.
A federal lawsuit filed in Atlanta in 2020 claims Aliera ran a scheme to generate revenue while avoiding state and federal insurance laws.
New York's Department of Financial Services alleges Aliera engaged in fraudulent and illegal health insurance activities in that state. A state said that after declaring bankruptcy, Aliera "dropped its current members and asserted that it had no obligation to pay members' medical claims, leaving millions of dollars in outstanding claims…Now, Aliera and Trinity are using Trinity's bankruptcy filing as a shield against being held responsible for violating the law and paying medical reimbursements owed to consumers."
In July, Iowa announced that state customers ripped off by Aliera could apply for reimbursement from $90,000 in settlement funds that Aliera was required to pay. "As with any type of health care coverage decision, we strongly encourage consumers to take great care in reviewing the information and marketing materials to ensure they are getting what they are paying for," said a state spokesman.
The Texas attorney general has also brought a lawsuit against Aliera.
And officials at a Kansas hospital announced in November they would no longer accept health share plans as a means of payment, saying "the fluid nature of these types of programs…create challenges in processing and documentation tracking." The change is a challenge for health share policy holders. "Patients participating in any of the health share plans available on the market will now be considered non-insured and therefore expected to pay at the time services are provided."
Meanwhile, health share ministries continue to market their services to Christian consumers who may be in the dark about the industry's problems and legal challenges.
A 2022 tour by Christian music acts Newsboys, Danny Gokey, and Mac Powell is underwritten in part by Altrua Ministries, an Austin-based health share ministry that markets its plans with this unusual claim: "We are a unique health care sharing ministry that does not require a pastor, elder or representative from a local church to sign an acknowledgement verifying church attendance or validation of medical needs being submitted to the membership for sharing."
Altrua says it also "allocates the donations of individuals, families and corporations for the purpose of financially supporting various charitable and religious organizations and the research and development of cures for life threatening diseases."
A Better Business Bureau page lists nearly a dozen complaints against Altrua, some of which were resolved after consumers filed complaints with the BBB.
And Arizona-based Solidarity HealthShare, which says its plan is "based on social and moral doctrine of the Catholic Church," issued a November press release claiming it was the "First Health Sharing Ministry to Offer Comprehensive Sharing in Prescriptions" at "more than 65,000 pharmacies."