Andrew Wommack Says His 'Stance on Homosexuality' Caused Headliners to Exit Conference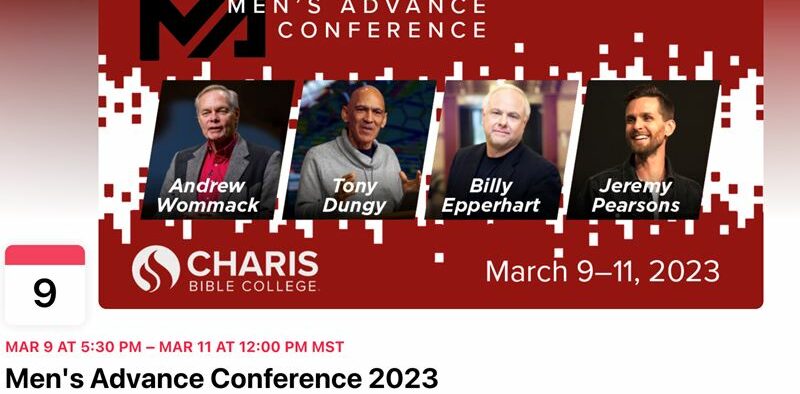 For three weeks, Andrew Wommack declined to tell MinistryWatch why Tony Dungy and James Brown, two Black broadcasting pioneers and committed Christian laymen, withdrew from the annual men's event they've headlined for years.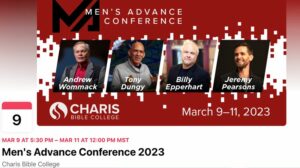 But Wommack explained the cancellation in a letter to people who registered for this week's Men's Advance: his "stance on homosexuality." The letter was reported March 1 by Debbie Kelley of The Gazette in Colorado Springs.
Wommack has repeatedly called people who identify as homosexual "Satanic" and "demonic." He called homosexuality a "tool of Satan" after a gunman killed five and injured 18 at a LGBTQ bar in the Springs last November, criticizing the city's outpouring of support for victims and survivors.
"Nobody likes to see violence like that, and I'm not endorsing it, but our Fox station that I was watching, they just went overboard talking about how we need to be in one with these people…I think this is one of the major threats of the devil."
Dungy tweet starts firestorm
Dungy, who has regularly spoken out in favor of traditional marriage, is a Super Bowl-winning coach who has been a football analyst for NBC Sports since 2009. Brown hosts The James Brown Show and The NFL Today on CBS Sports, and has served as guest anchor for the network's flagship news show, The CBS Evening News.
Both men were featured in promotions for the March event, but then disappeared. Brown, who has not spoken out on LGBTQ issues, vanished from promotional material in January. A spokesperson for CBS Sports confirmed to MinistryWatch that Brown would not be participating in Wommack's event but did not give a reason.
Access to MinistryWatch content is free.  However, we hope you will support our work with your prayers and financial gifts.  To make a donation, click here.
Dungy's photo remained on the event's Facebook page on Jan. 6, two months before the March 9-10 event, before disappearing.
The cancellations came weeks after Dungy posted a controversial tweet embracing the debunked claim that public school districts in the U.S. are "putting litter boxes in school bathrooms for students who identify as cats."
He later apologized, twice, saying, "As a Christian I should speak in love and in ways that are caring and helpful. I failed to do that and I am deeply sorry."
But as news outlets covering sports and LGBTQ issues reported on Dungy's tweet, they also reported on his regular appearances at Wommack's Charis Bible College, raising questions about Dungy's support for Wommack's controversial views and practices.
NBC did not respond to MinistryWatch's inquiry about Dungy, but issued a statement distancing itself from his views, saying NBC Sports "does not support or condone the views expressed in the tweet and we have made that clear to Tony."
The LGBTQ-friendly outlet Outsports first reported Dungy and Brown's departure from Wommack's event on Feb. 9.
The Men's Advance will still feature CEO Billy Epperhart, who uses his platform with the ministry to promote his real estate business and financial services and products offered by his two nonprofits.
A late addition to the roster is Jeremy Pearson, the grandson of televangelist Kenneth Copeland, who spoke at Charis's dedication. Pearson heads Pearson Ministries and founded Legacy Church in Green Mountain Falls, five miles away from Wommack's campus. Copeland is a longtime ally of Wommack and in 2018 spoke at the dedication of Charis's auditorium.