Additional Church Leaders Arrested in Relation to January 6 Attack on U.S. Capitol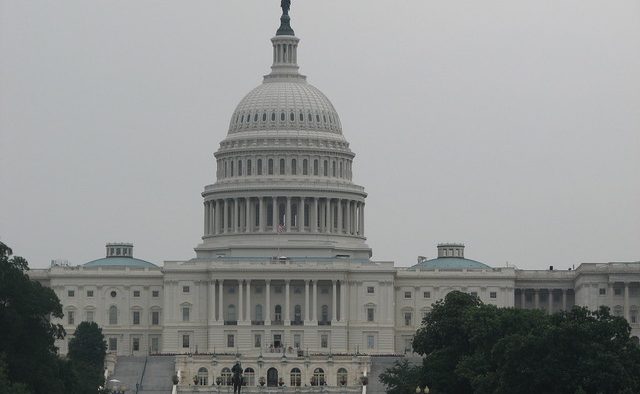 David John Lesperance was cooperative when FBI agents interviewed him in his Florida home after the January 6 attack on U.S. Capitol. He was so cooperative that he admitted his pastor was with him during the attack, but he was not cooperative enough to provide the pastor's name.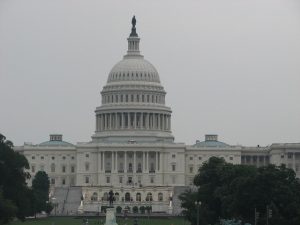 The FBI agents had help. Someone sent the FBI an anonymous letter naming Lesperance and two leaders of his church. James Varnell Cusick Jr. is the founding pastor of Global Outreach Ministries, founded in 2015 in Melbourne, Florida. Casey Cusick, his son, also works for the church.
All three Florida men had been inside the Capitol on Jan. 6, and all three were arrested in late June.
Lesperance had deleted all photographs and videos he shot on the date in question, but agents recovered photos showing the three men inside the Capitol from his iCloud account.
The two Florida pastors aren't the only church leaders to enter the Capitol that day. Tyler Ethridge, a 2017 graduate of the Practical Government School at Andrew Wommack's Charis Bible College, was among the crowd of Trump supporters who entered the Capitol, filming himself as he went. He was later fired from his job as a youth pastor at Christ-Centered Church of Tampa, Florida, which is led by a fellow former Charis student.
Access to MinistryWatch content is free.  However, we hope you will support our work with your prayers and financial gifts.  To make a donation, click here.
Ethridge says he turned himself into law enforcement officials, but according to the U.S. Justice Department's "Capitol Breach Cases" website, he has not been arrested.
Other pastors attended or participated in rallies in Washington D.C. before the attack, but did not enter the Capitol, including:
Tommy Ferrell, who served as lead pastor of Briarlake Church in Decatur, Georgia, announced he would be moving on from the 2,300-member Southern Baptist congregation after he was identified inside the Capitol. His claims that Joe Biden's election was fraudulent raised consternation in predominantly-blue DeKalb County, where Briarlake Church has served as a polling location. His LinkedIn page says he "has moved on to take 2021 as a time of refreshing and refitting for future leadership and service roles," and indicates he is now an independent sales representative at 24 OUR CARE LLC in Tucker, Georgia.
Steve Berger, founder of Grace Chapel in Franklin, Tennessee, attended the Jan. 6 rally in D.C. On Jan. 17, he announced he was stepping away as senior pastor of the church, which is attended by the state's governor Bill Lee. Berger later apologized for two wild claims he had made about Jan. 6: that facial recognition systems identified Antifa activists at the Capitol and that Antifa activists were being bused to Washington and escorted to the Capitol by law enforcement. "I apologize for sharing things that were wrongly reported by multiple outlets," he said, adding that many other people engage in hypocrisy and "give themselves a pass for doing the exact same thing."
Brian Gibson, pastor of HIS Church, a multi-campus church in Owensboro, Kentucky, posted a picture on his Facebook feed with the "QAnon Shaman," at the Jan. 6 rally.  Gibson has also preached about election fraud. Gibson told Newsweek that liberals would use false reports of Christian insurrectionists to persecute believers and that he has received numerous death threats. Gibson is still pastor of HIS Church.