WEEKLY REVIEW: Non-Profit Exec Gets Prison, FCA Reaches Milestone, SCOTUS Hears Christian School Case, and March for Life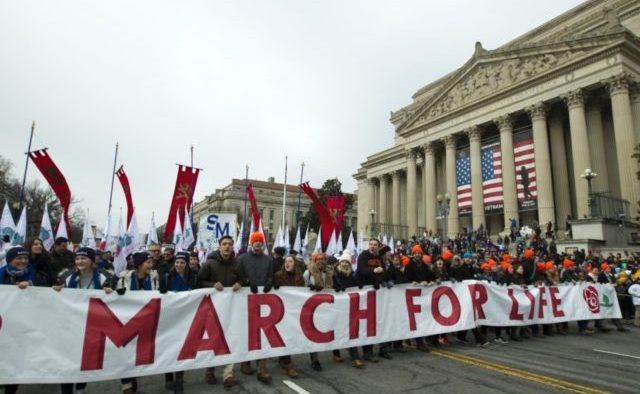 Prison Time For Theft of Donations. The Non-Profit Times is reporting that the former chief executive at United Way of Santa Rosa County (Florida) was sentenced to 51 months in prison for stealing $650,000 from the organization. Guyland W. Thompson, 65, who was a mayor of Milton, Fla., for 20 years and affiliated with the chapter for nearly 40 years, admitted to 20 counts of wire fraud and three counts of tax evasion in federal court in a case brought by the U.S. Attorney's Office for the Northern District of Florida. Thompson was fired in October 2018 after an internal audit and FBI investigation into the organization's finances. The United Way Worldwide pulled the organization's affiliation from Santa Rosa in March 2019. The case highlights the need for transparency and oversight in non-profit organizations.
FCA Reaches Milestone. The Fellowship of Christian Athletes has reached a historic milestone—2,000 staff members worldwide. FCA President and CEO Shane Williamson said, "Our founder, Don McClanen, would undoubtedly praise God for the incredible way the Lord has grown this ministry over 65 years. This is truly a 'wow' moment. We're grateful for the men and women who pioneered this ministry." Each year, FCA reaches approximately 2 million coaches and athletes as it ministers across the country and around the globe through Camps, Huddles, training events, resources and much more.
SCOTUS Hears Christian School Case. The U.S. Supreme Court heard oral arguments on Wed., Jan. 22, for a case that may put to rest decades of debate over government funding for private, religious schools. The case, Espinoza v. Montana Department of Revenue, involves a program in Montana that provided tax breaks to people who funded scholarships for use at private schools, including religious institutions. The state's Supreme Court ruled the program violated a portion of the Montana Constitution barring the use of government money for religious purposes. As a result, the program was shut down. 
March for Life. President Trump announced on Wednesday that he will speak at the annual March for Life rally in Washington. The event takes place today. This appearance will be a significant milestone on a long journey for Trump. In 1999, Trump did an interview in which he said, "I am pro-choice in every respect." It also marks something of an arrival for the pro-life movement. Trump will be the first American president to address the movement's highest profile and most symbolic events. The pro-life movement seems to be on a roll. Thanks in part to thousands of pro-life Christian ministries around the country, including pregnancy care centers, the surgical abortion rate in the country is in decline, and the number of pro-life laws passing state legislatures is growing. According to the pro-abortion group The Guttmacher Institute, 58 pro-life laws were passed, including 25 that restricted abortion and provided protections for women and children.
MinistryWatch Updates. We have added new financial information to the following ministries in our MinistryWatch database: Food for the Hungry (3 stars), Food For The Poor (5 star), Free Wheelchair Mission (3 stars), Friends of Israel Gospel Ministry (3 stars), Frontiers (3 stars), Gideons (4 stars), Habitat for Humanity (2 stars), and Interchurch Medical Assistance (5 stars and a 2019 Shining Light).