WEEKLY REVIEW: Ministry To Muslims, John MacArthur's Son Charged, Bilezikian Denies Sex Abuse Charges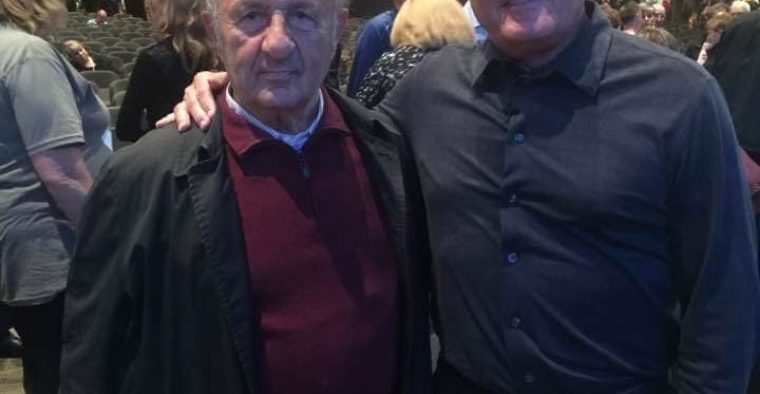 Ministry To Muslims. Hundreds of thousands of people worldwide are expected to join a targeted global prayer campaign for the Islamic world during the Muslim month of Ramadan, April 24 – May 23, 2020.  The 30 Days of Prayer for the Muslim World (www.30DaysPrayer.com) aims to help Christians "see Muslims the way God does." Launched during a small gathering of Christian leaders in the Middle East — affiliated with Youth With A Mission (YWAM) — 30 Days of Prayer has now mushroomed into a global event with millions of participants.
John MacArthur's Son Charged. A complaint was filed against Mark MacArthur, son of evangelical pastor and radio host John MacArthur, alleging the younger MacArthur and his former business partner defrauded clients in a $16 million investment scheme.  The Securities and Exchange Commission on Feb. 12 charged the California-based investment advisory firm Criterion Wealth Management Insurance Services and its then co-owners Mark MacArthur and Robert Gravette with failing to reveal financial conflicts of interest when recommending certain investments to their clients between 2014 and 2017. MacArthur left the company in 2017.  MacArthur and Gravette are both alumni from Master's University, where John MacArthur was the longest-serving president and is now the chancellor emeritus.
Non-Profit Personnel Data. A new report by the NonProfitTimes and Bluewater Nonprofit Solutions found that turnover among non-profit employees averaged 12.3 percent per year.  According to NPT, "Turnover was highest, between 16 and 17 percent, among organizations with budgets of $5 million to less than $50 million."  Almost half of respondents to a recent survey by Nonprofit HR said they will seek new or different employment during the next five years, and 23 percent of those said that nonprofits would not be among the types of organizations they intend to pursue. Of those who indicated they would not work for a nonprofit, the number one reason cited –by 49 percent of them –is that nonprofits do not pay enough. Almost one in five (19 percent) said it's because nonprofits don't offer good long-term career opportunities. About one in eight (12 percent) said that nonprofits are "not well-run businesses."  (There's a lot more great information in this report.  MinistryWatch encourages all ministry executives and board members – as well as donors – to hit the link and learn more.)
"Dr. B" Breaks Silence Regarding Sexual Abuse Claims.  Dr. Gilbert Bilezikian, co-founder of Willow Creek Community Church and professor of New Testament Emeritus at Wheaton College, is denying claims that he sexually abused a church member.  Ann Lindberg posted the accusations against "Dr. B" on Facebook last month.  They were then confirmed by Willow Creek elders. Other Wheaton went public with additional allegations of sexual harassment and/or abuse by Bilezikian. But Bilezikian wrote in an email this week: "The allegations about me made by Ann Lindberg are as false today as they were in 2010 when she first made them. I must make this affirmation: I did not engage in any inappropriate behavior with Ann Lindberg or with any person who has made such claims. I categorically deny such claims."
ECFA Membership Changes. The following ministries have seen changes to their Evangelical Council for Financial Accountability (ECFA) membership.  Removals: Calvary Baptist Church (Canton, Mich.), Plymouth Christian Academy (Canton, Mich.), Heartlight Ministries (Hallsville, Tex.), Telling The Truth (Brookfield, Wis.), Native Missionary Movement (Richardson, Tex.)
MinistryWatch Database Updates. The financial information of the following ministries have been updated in the MinistryWatch database.  Click on the name of the ministry to go to the full MinistryWatch profile.  Our rating of the ministry is in parenthesis (1 to 5 stars, with 5 stars being our highest rating). If the ministry has experienced a change in its rating, that change is also noted.  Bee World (3 Stars), AnkerburgTheological Research Institute (3 Stars), Baptist Medical and Dental Mission International (5 Stars), Partners International (4 Stars), Persecution Project (5 Stars), Pioneer Bible Translators(2 Stars), Pioneers, Inc. (3 Stars), Precept Ministries (2 Stars), Quiet Hour (1 Star)