Weekly Review

Christian Groups Respond To Hurricanes, MinistryWatch Podcast Expands, New Additions to ECFA, MinistryWatch Databases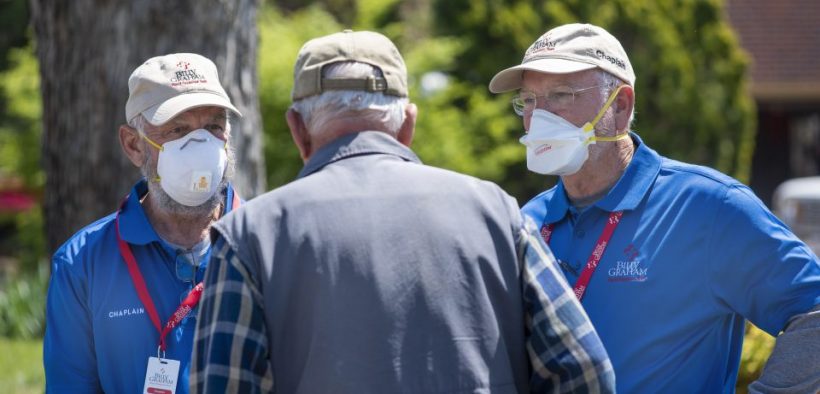 Christian Groups Mobilize for Hurricanes.  According to WORLD: "Thousands of people throughout the Northeast are still without power after Isaias tore along the East Coast from North Carolina to Canada. The storm left nine dead, with two others dying in a lightning strike in Wilmington, N.C., on Wednesday while clearing downed trees."  But Christian groups are already there helping victims.  The Billy Graham Evangelistic Association sent teams to Bertie County, N.C., to provide spiritual support, to assist with clean-up, and to provide tarps and other needed materials.  A week earlier, Convoy of Hope sent teams and tractor-trailers full of material to the Texas coast in response to Hurricane Hannah.
On Today's Podcast.  Each week, Natasha Smith and I bring you news about Christian ministries, as well as the latest in charity and philanthropy, all designed to help us become better stewards of the resources God has entrusted to us.  On today's program, The US Capitol and the state of North Carolina come up with an elegant solution to the confederate monument controversy when they replace the statue of a white supremacist with the statue of Billy Graham.  Also on today's program:  have you ever signed your name to a petition for a cause you believe in?  You may have just given the group permission to share your contact information with the world.  We also have the latest installment in our Generous Living series.  This week, the story of a couple whose generosity has helped reinvigorate one of Los Angeles County's poorest towns.  You can hear the podcast on iTunes, Spotify, Stitcher, and other podcast apps, or you can simply click here.
Paul Glader On MinistryWatch Podcast.  Starting next week, we are going to be posting a second podcast episode each week.  Natasha Smith and I will continue this weekly roundup of the week's MinistryWatch news, but the extra episode will be an interview with a writer or leader of a ministry we have a reporting partnership with.  My first guest will be Paul Glader, who is the editor of Religion Unplugged, the head of the journalism program at The King's College in New York City, and a long-time reporter for the Wall Street Journal.
ECFA Changes.  The following organizations have had membership status changes in the Evangelical Council for Financial Accountability.  ADDITIONS:  MAP Global (Asheville, N.C.), Alice Drive Baptist Church (Sumter, S.C.), Fostering The Family (Clover, S.C.), We Trust in Him (Peoria, Ill.), Barnabas & Partners ( Charlotte, N.C.), Holston United Methodist Home for Children (Greeneville, Tenn.), Global Trust Partners (Denver, Colo.), West Side Community Church (Traverse City, Mich.), Capital Christian Center (Salt Lake City, Utah), Pause (Basking Ridge, N.J.)  REMOVALS:
MinistryWatch Rating Changes.  The following ministries have their profiles updated with the most recent year's financial data.  The Financial Efficiency rating of each ministry is in parenthesis. If this rating represents a change from the previous year, that change is noted: Awana (3 Stars, Transparency Grade: A), BEE World (3 Stars, Transparency Grade: A), Bible League International (1 Star, Transparency Grade: C), China Outreach Ministries, Inc.  (Up from 2 to 3 Stars, Transparency Grade: A), EQUIP Leadership, Inc. fka The Equip Foundation (Down from 3 to 2 Stars, Transparency Grade: C), Family Guidance, Inc. (1 Star, Transparency Grade: C), Global Advance, Inc.  (Down from 2 to 1 Star, Transparency Grade: A), Globe Int'l Ministries (Up from 3 to 4 Stars, Transparency Grade: C), Institute for Creation Research / ICR (3 Stars, Transparency Grade: A), International Cooperating Ministries (3 Stars, Transparency Grade: A), International Students Inc.  (2 Stars, Transparency Grade: C), Jews for Jesus (Up from 1 to 2 Stars, Transparency Grade: C), Kingsway Charities (5 Stars, Transparency Grade: C), Marketplace Ministries, Inc.  (3 Stars, Transparency Grade: A), Mastermedia International (3 Stars, Transparency Grade: A), Messianic Vision, Inc.  (Up from 3 to 4 Stars, Transparency Grade: C), Ninos de Mexico (2 Stars, Transparency Grade: C), Ron Hutchcraft Ministries / RHM (Up from 4 to 5 Stars, Transparency Grade: A), Service Over Self, Inc.  (Down from 3 to 2 Stars, Transparency Grade: C), STEER, Inc.  (2 Stars, Transparency Grade: A), Student Mobilization, Inc.  (4 Stars, Transparency Grade: A), Touching Lives / James Merritt (4 Stars, Transparency Grade: A)