Falwell On "Indefinite Leave of Absence" From Liberty University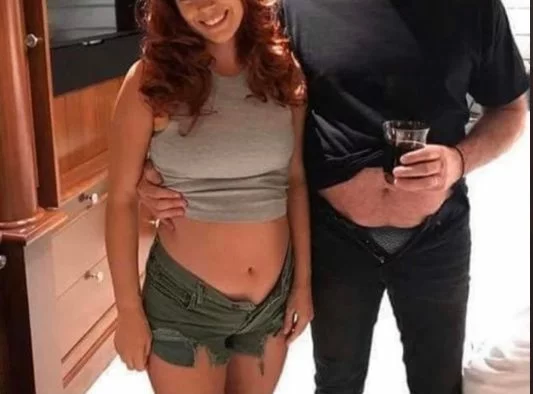 The Executive Committee of Liberty University's Board of Trustees, acting on behalf of the full Board, met today and requested that Jerry Falwell, Jr. take an indefinite leave of absence from his roles as President and Chancellor of Liberty University, to which he has agreed, effective immediately.
The board's action is a response to Falwell posting a photo of himself with a woman on his yacht, both had their shirts hiked up and their pants unzipped. The photo came with the caption, "Lots of good friends visited us on the yacht. I promise that's only black water in my glass." Falwell later deleted the photo and apologized for the post, but a growing chorus of voices have been calling for his resignation.
A video of the yacht party also circulated the Internet, featuring Falwell and others at a Trailer Park Boys themed party. The video shows some drinking what looks like wine and alcohol, others with cigarettes hanging out of their mouths, another raising his middle finger at the camera, and women in midriff shirts.
"Whatever, whatever," Falwell said when asked about the video during an interview on a Lynchburg radio station. "It was a costume party. We were on vacation. Long story short, it was just in good fun. That's it."
On Thursday, Aug. 6, U.S. Representative Mark Walker (R-N.C.), tweeted, "Jerry Falwell Jr's ongoing behavior is appalling.  As a Music Faculty Advisory Board Member and former instructor [at Liberty University], I'm convinced Falwell should step down."
In an appearance Friday on CNN, the North Carolina Republican repeated that call.
"I just think that there is a code that leaders have to live by, especially when you are leading the largest Christian, evangelical university in the country," he said.
"Now, Jerry Jr. — Jerry Falwell, Jr. — deserves a lot of credit for building Liberty University to what it is today, but there's been a pattern of behavior that's not becoming to what that school's code of conduct is," he continued.
Everett Piper is the retired president of Oklahoma Wesleyan University.  He often aligns with Falwell on matters of politics and educational policy.  However, after reading Falwell's explanation of the Instagram photos, he posted on Facebook, "Only five words suffice:  This man should be fired."  Piper explained:  "As a university president, had I ever done anything remotely close to this I would have so diminished the dignity of my position that my board's only recourse would have been to demand my immediate resignation. That is of course if I wasn't man enough to offer it before asked."
The Rev. Dwight "Ike" Reighard, a Liberty board member, said in an email to Religion News Service that he was "concerned" about "recent events" and that the statement addressed "the beginning steps the University Board will more fully address in the days ahead."
"We all would appreciate your prayers for the right things to happen in the days ahead for our wonderful University," Reighard said.
Religion News Service contributed to this story.