Weekly Review

Study Says COVID Won't Impact Giving, PPP Funds Saved Non-Profit Jobs, ECFA and MinistryWatch Database Changes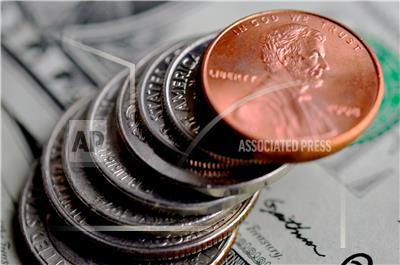 Cusp of Recovery?  A new study reveals "an overwhelming majority" of donors don't expect COVID-19 will curtail their charitable giving for the rest of the year.  But experts warned nonprofit organizations not to be complacent in their fundraising efforts, saying there will be "winners and losers" in the quest for donations.  According to the report, 85 percent of the donors surveyed online expect the amount they give to charity to stay at last year's level or increase in the second half of 2020.  The report — titled Charitable Giving in the Wake of COVID-19 — also has good news for nonprofit leaders concerned that the wave of giving to COVID-19 relief could result in a decline in gifts to their organizations. Fewer than one-in-10 donors plan to shift support to new or different causes because of the pandemic, and more than seven out of 10 who gave to COVID-19 relief consider those gifts to be "over and above" their regular giving.
PPP Funds Saved Non-Profit Jobs. According to the Non-Profit Times, "Loans through the Paycheck Protection Program (PPP) protected at least 4.1 million nonprofit jobs–almost one in three nationwide."  The publication's data came from an analysis by the Johnson Center at Grand Valley State University.  Jeff Williams, director of the Community Data and Research Lab (CDRL) at the Grand Rapids, Mich.-based university, broke down the data in a blog post after summary data files about organizations that received loans were released this month on the $670-billion PPP. Data files from the first round of funding were released in two sets: loans of $150,000 or more, and loans of less than $150,000.  Nonprofits received almost 4 percent of all loans under the PPP, with 181,680 organizations receiving a loan out of almost 5 million total loans.
On Today's Podcast.  Each week, Natasha Smith (no relation!) and I bring you news about Christian ministries, as well as the latest in charity and philanthropy, all designed to help us become better stewards of the resources God has entrusted to us.  On today's program, the Texas-based ministry Gospel for Asia files for creditor protection in Canada.   Also on today's program, a British ministry that believes it's possible for homosexuals to change says it has been the target of death threats.  We're going to begin today with extended coverage of how the COVID-19 crisis is impacting churches and ministries, and how some churches are pushing back on government restrictions.  While this is not a new story for us here at MinistryWatch, there have been some new developments this week.  For example, Grace Community Church, in Sun Valley, California, made big news this week when it gathered indoors on Sunday, defying California regulations that aim to limit the spread of COVID-19.  You can hear the podcast on iTunes, Spotify, Stitcher, and other podcast apps, or you can simply click here.
ECFA Changes.  The following organizations have had membership status changes in the Evangelical Council for Financial Accountability.  ADDITIONS: None.   REMOVALS:  Students International (Visalia, Calif.), Gateway Center for World Mission (Lexington, Ken.), Upper Peninsula Bible Camp (Little Lake, Mich.),
MinistryWatch Rating Changes. The following ministries have their profiles updated with the most recent year's financial data.  The Financial Efficiency rating of each ministry is in parenthesis. If this rating represents a change from the previous year, that change is noted: Ankerberg Theological Research Institute (3 Stars, Transparency Grade: A), Biola University (3 Stars, Transparency Grade: N/A), Bridges for Peace, Inc.  (4 Stars, Transparency Grade: C), Carriage Town Ministries (2 Stars, Transparency Grade: N/A), Christian Relief Services Charities (2 Stars, Transparency Grade: D), City Mission of Schenectady (3 Stars, Transparency Grade: N/A), Convoy of Hope (4 Stars, Transparency Grade: A), EvanTell, Inc. / Larry Moyer (2 Stars, Transparency Grade: A), Food for the Poor, Inc.  (5 Stars, Transparency Grade: C), Friends of Israel Gospel Ministry, Inc.  (Down from 3 to 2 Stars, Transparency Grade: C), The Luke Society, Inc.  (Down from 4 to 3 Stars, Transparency Grade: A), Lutheran Bible Translators, Inc.  (Up from 2 to 3 Stars, Transparency Grade: A), Medical Ambassadors International  (Up from 2 to 3 Stars, Transparency Grade: A), Motor Racing Outreach (3 Stars, Transparency Grade: A), SafeHouse Outreach Inc.  (2 Stars, Transparency Grade: A), Scripture Union USA (3 Stars, Transparency Grade: A), United World Mission / UWM (3 Stars, Transparency Grade: C), Water for Life, Inc.  (3 Stars, Transparency Grade: A), World Gospel Mission (2 Stars, Transparency Grade: C), World Reach (4 Stars, Transparency Grade: A), World Team USA, Inc.  (3 Stars, Transparency Grade: C), World Witness, the Board of Foreign Missions (Up from 3 to 4 Stars, Transparency Grade: C), YUGO Ministries (4 Stars, Transparency Grade: A)